Hike your way through the Blue Ridge Mountains and take in the spectacular views of mountain vistas, gorges, wetlands, and waterfalls. The unspoiled beauty of these trails offers bird watchers and wildlife spotters an unforgettable journey.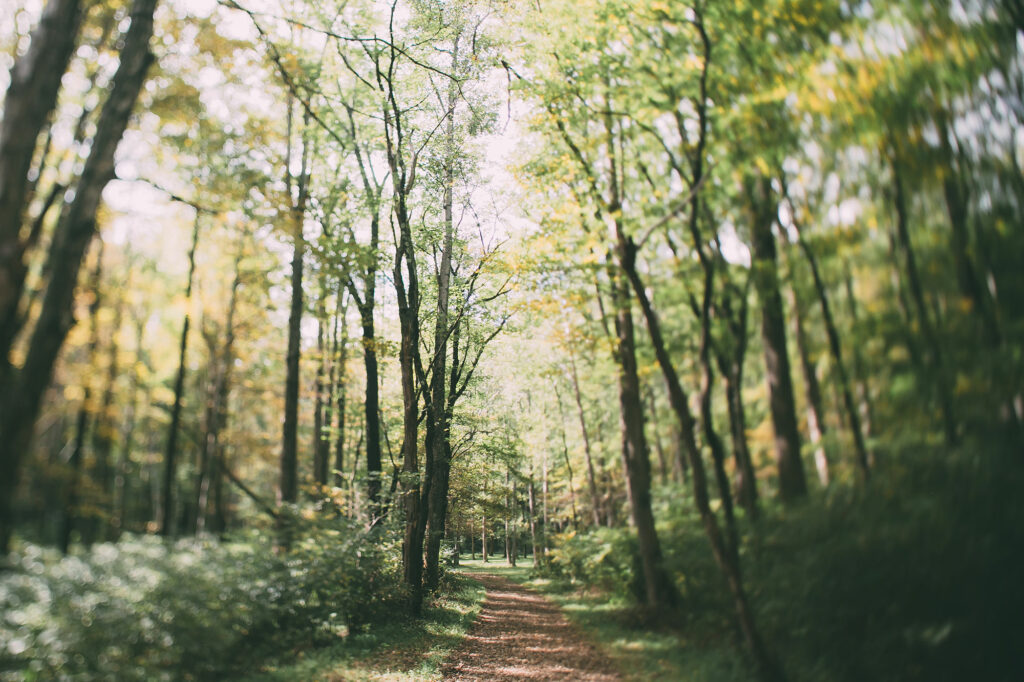 Rock Castle Gorge Recreational Trail
This 11-mile moderately trafficked loop trail may be a challenge to complete but is well worth the effort. The trail has two entry/exit points. One at the base of the mountain in Woolwine at Little Rock Castle Creek and the other at the Rocky Knob Recreation Area, specifically at the campground. The trail goes through meadows, over fences, across creeks, down steep pathways, and beside abandoned mountain ruins. Lower Rock Castle Creek offers fishing opportunities as well as primitive camping and picnicking. Looking for a shorter hike? The Rocky Knob Recreation Area also has the Black Ridge Loop Trail (3 miles) and Picnic Loop Trail (1 mile).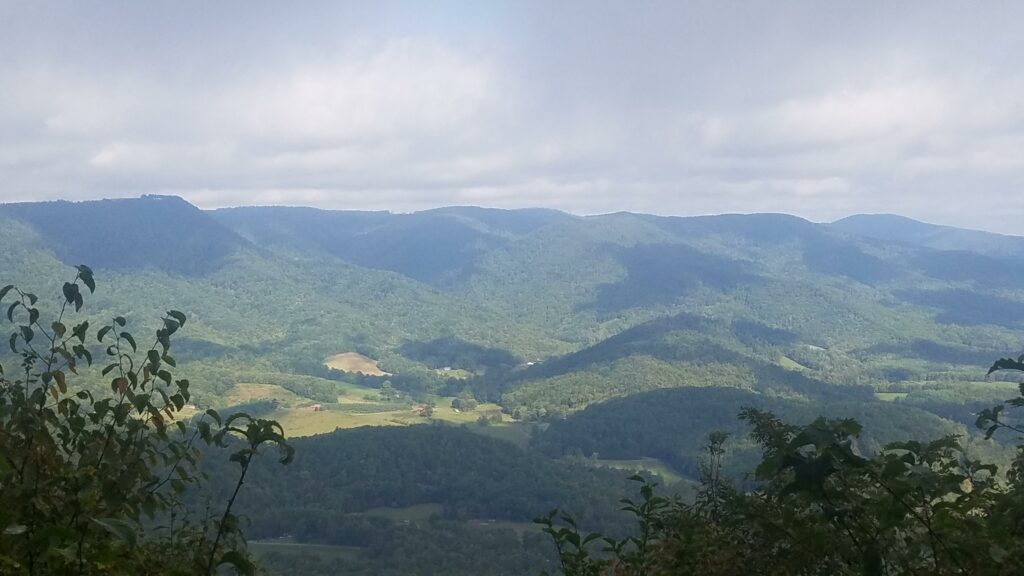 Dehart Botanical Gardens Trail
This is a challenging 6-mile loop trail located right off route 58 on Meadows of Dan Mountain and owned by Ferrum College. Before entering the property, you need to contact Ferrum College to sign a waiver (540-365-4370). This strenuous hike features beautiful mountain views, large rock outcroppings, a cave, a waterfall, historical ruins, and many fascinating native plant species.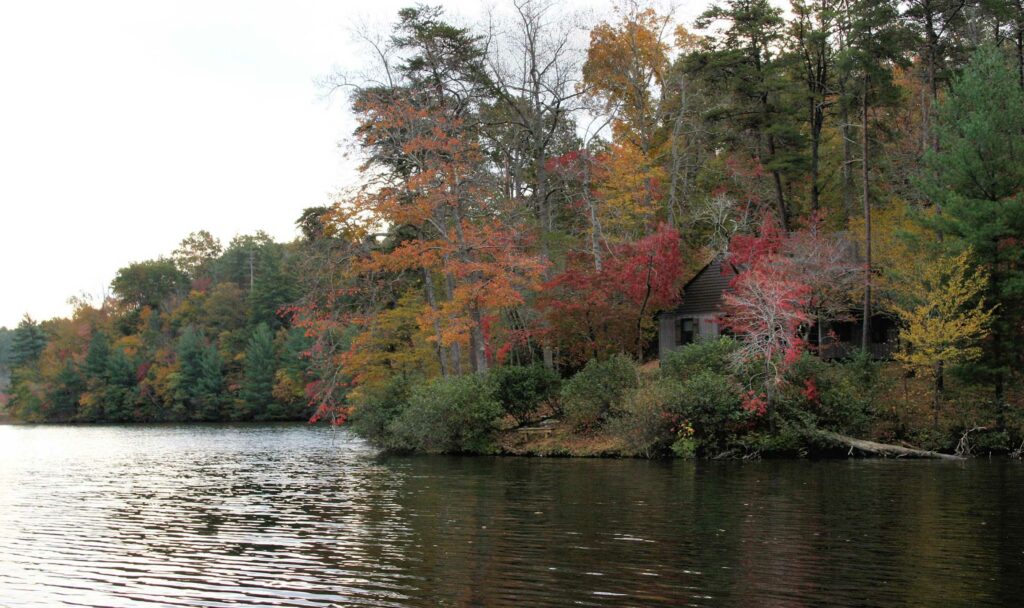 Fairy Stone State Park
Fairy Stone State Park features eleven different trails for hiking, mountain biking, and horseback riding that range from easy to difficult, all with great views and opportunities to view wildlife. Don't miss the waterfall on the Little Mountain Falls trail.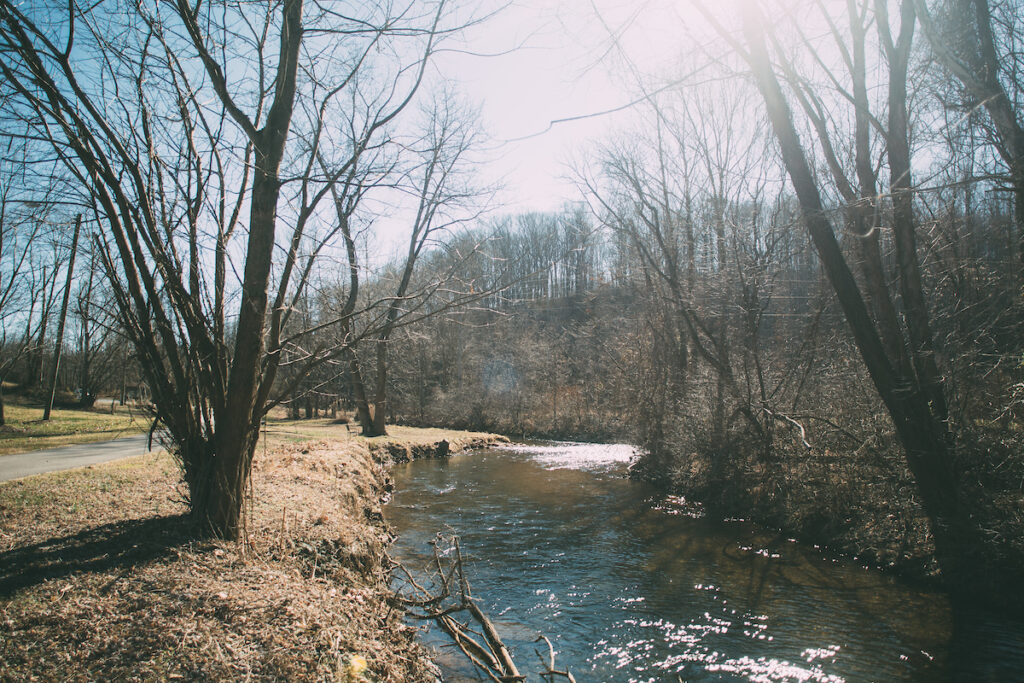 Mayo River Rail Trail
Mayo River Rail Trail attracts photographers and artists alike to capture its fall beauty. This 1.8-mile trail is in downtown Stuart, VA, just off Commerce Street following the path of the Danville and Western Railway ("Dick and Willie"). The smooth asphalt path is ideal for walking and biking.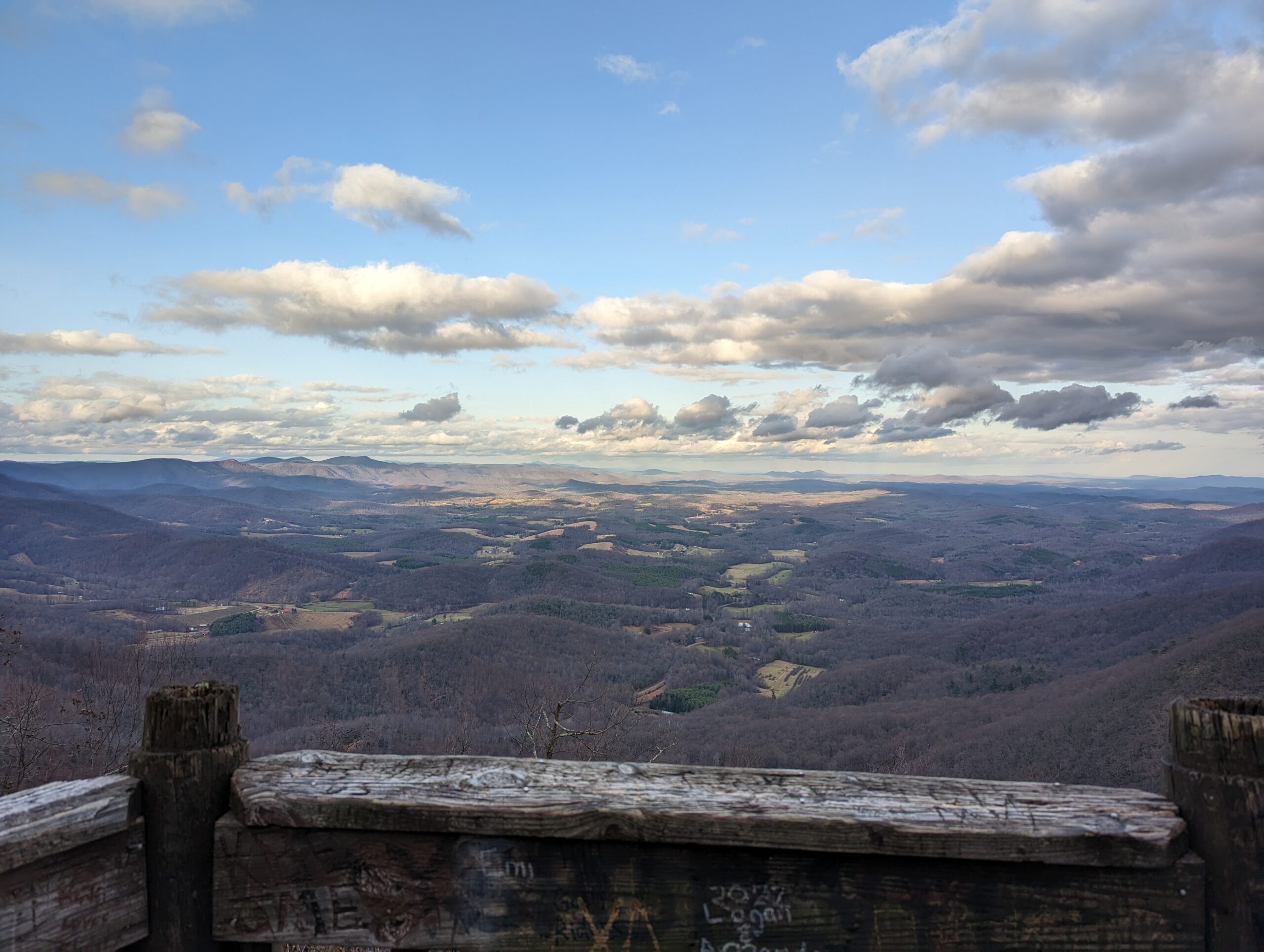 Fred Clifton Park
At an elevation of 2930 feet, Fred Clifton Park provides multiple breathtaking views of the northern Blue Ridge Mountains and Valley of Patrick County. A beautiful, densely wooded area surrounds the picnic and parking areas. Lovers Leap Scenic Overlook is located adjacent to the park.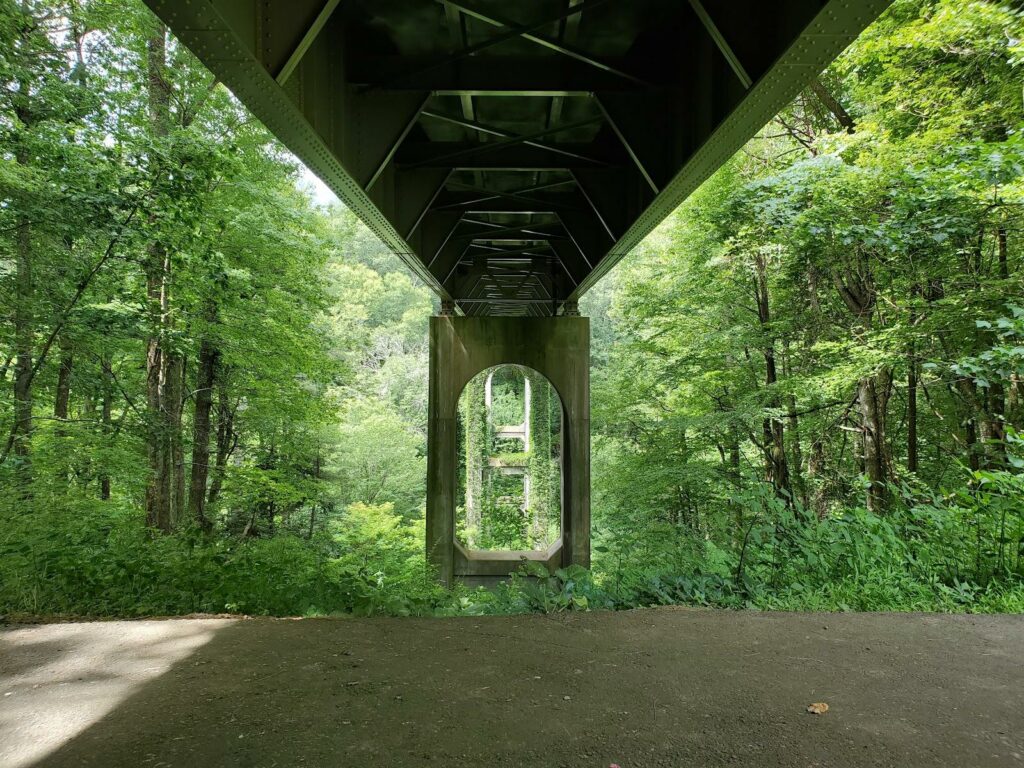 Round Meadow Creek Trail
This easy 0.3-mile, 20-minute loop trail is right off the Blue Ridge Parkway, at milepost 179.2. It's great for all experience levels and features a small river with easy access, a beautiful bridge overlook, and a great location for birding.
Pinnacles of Dan Trails
The roughly 6-mile hike to the Pinnacles of Dan begins at the Pinnacles Hydro Plant in Meadows of Dan. Go inside the hydro plant and sign a waiver from the plant attendant before embarking. This hike is only recommended for very experienced adventurers who are skilled at navigation and don't mind some scrambling. You will be rewarded at the top with breathtaking views of the pinnacles and surrounding mountains.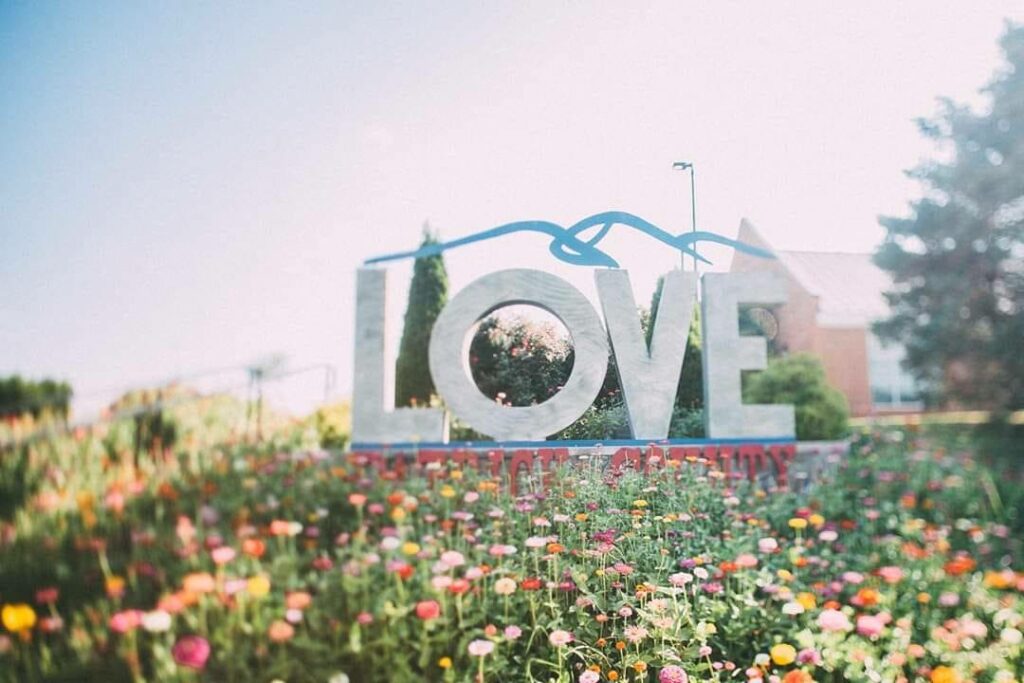 DeHart Park Trail
Surrounded by the beautiful Blue Ridge, DeHart Park in Stuart offers many recreational opportunities to our citizens and visitors. The Park has a swimming pool, tennis courts and a multi-purpose basketball court. The park also has Little League ballfields, concession stand, picnic shelter and a playground, as well as a volleyball area. A 1/2 mile circular paved trail highlights the park's offerings and allows you to absorb the gorgeous scenery as you feel the breeze from the nearby creek.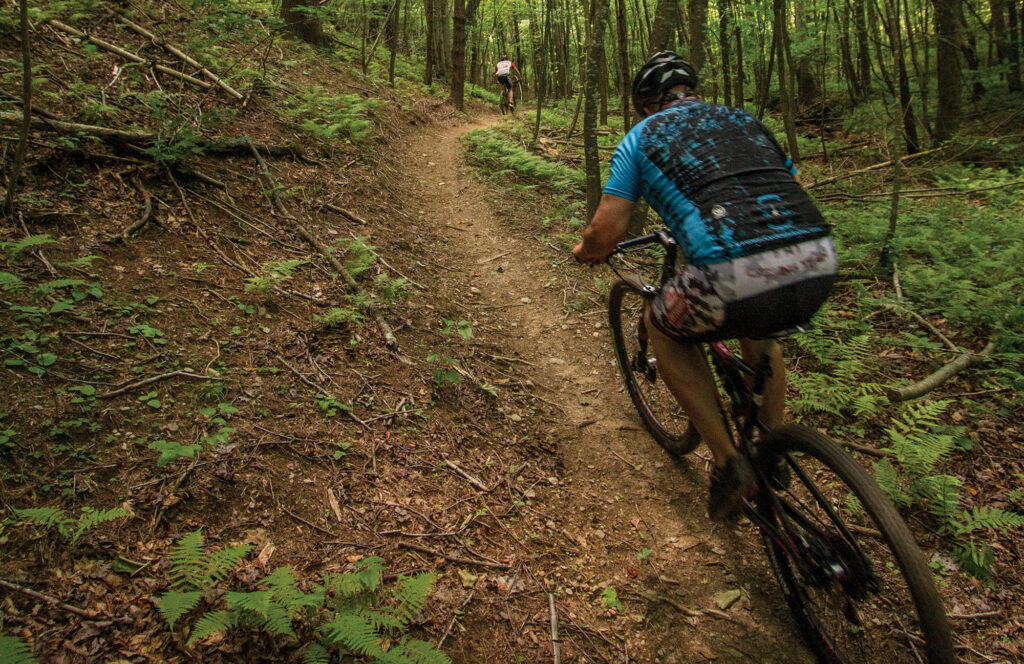 I.C. DeHart Park
I.C. DeHart Memorial Park supports a beautiful reclaimed wetland site with a boardwalk and extensive interpretive information. An asphalt walking trail offers access for more physically challenged visitors. Numerous signs in the area provide information about the insects, reptiles, birds and plants found in the wetland as well as documenting the history of its creation and ongoing community involvement in studying its ecology.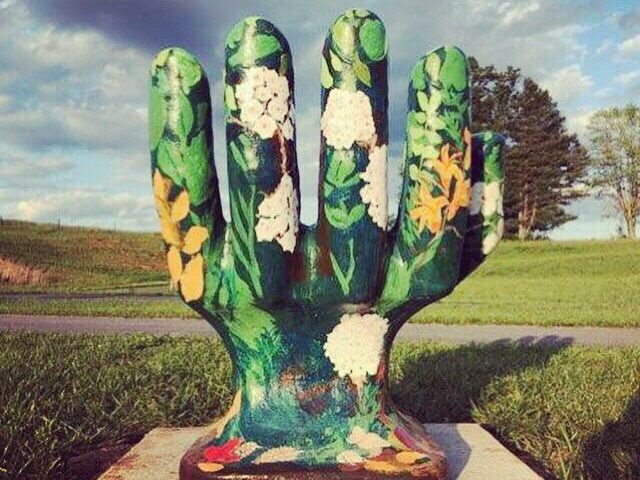 Trail H.A.N.D.S
Trail H.A.N.D.S., is a project that brings art and trails together to engage visitors in a meaningful and unique experience. In addition to hiking, each person that experiences a Trail Hand will also have the opportunity to learn more about our county – the Heritage, Arts, Nature, Dreams, and Stories of our community.