Appalachian culture comes alive through Patrick County's vibrant music and arts scene. Celebrate Appalachian culture through music, art, food, and storytelling at one of our family-friendly festivals held throughout the year.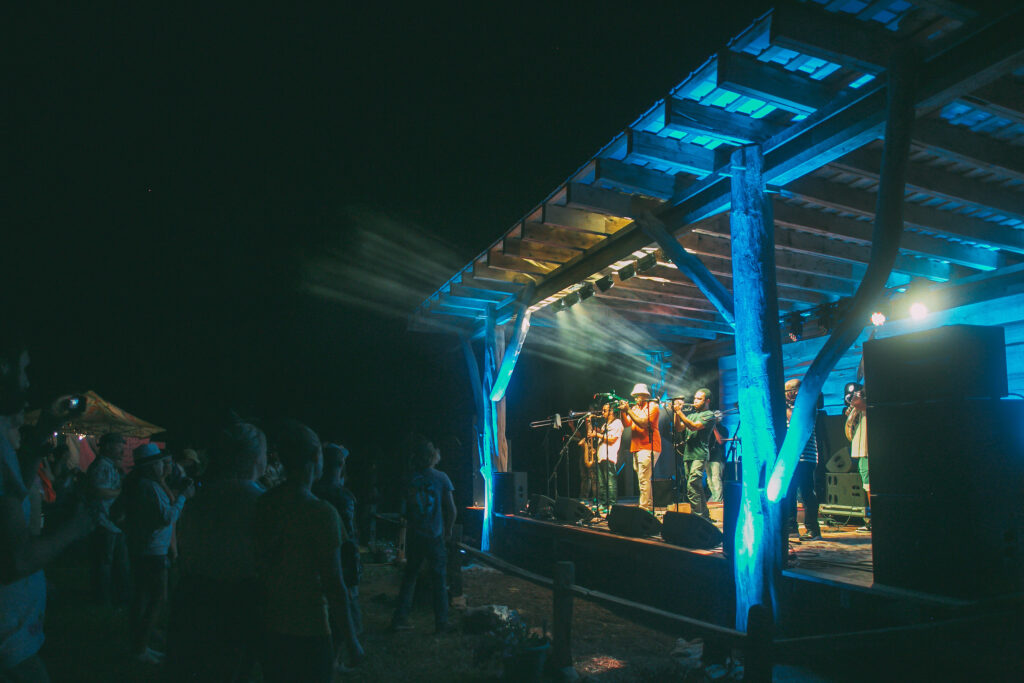 Festivals
No matter the season, there is always something to celebrate in Patrick County.
Patrick County is home to some of the most unique festivals in the Blue Ridge. From the Halloween happenings of the Stuart Spooktacular to the music-and-arts celebration of Front Porch Fest, you and your family can find an adventure any time of year.
Stuart Strawberry Festival – This single-day festival takes place in May.
Memorial Day Gospel Music at Dominion Valley – This two-day festival occurs in May.
The First Fridays Summer Concert Series – First Fridays is located at the Stuart Farmers Market. It runs from May till August.
Front Porch Fest – This multi-day festival occurs on Labor Day Weekend each year.
Labor Day Music at Dominion Valley Park – This two-day event takes place in August.
Patrick County Agricultural Fair – This multi-day event usually occurs in mid-September.
The Apple Dumpling Festival – This single-day event takes place in October.
Spooktacular – This single-day event takes place on Halloween.
Hometown Christmas – Usually occurs the first weekend of December.