With eight loops, twelve mountains, and countless steep drops and sharp turns, the collection of motorcycle routes referred to by locals as the Jagged Edge packs enough thrills to keep motorcycle enthusiasts coming back year after year.
Bootlegger's Run
Possibly the most famous stretch of the Jagged Edge, Bootlegger's Run packs more than 100 curves into its 30-mile drive between the towns of Floyd and Ferrum, passing through Woolwine along the way. This run gets its name because it goes through the heart of one of Appalachia's most notorious moonshine trails. If this unique piece of American history is not enough, the ride boasts some of the Blue Ridge Mountains' most spectacular views.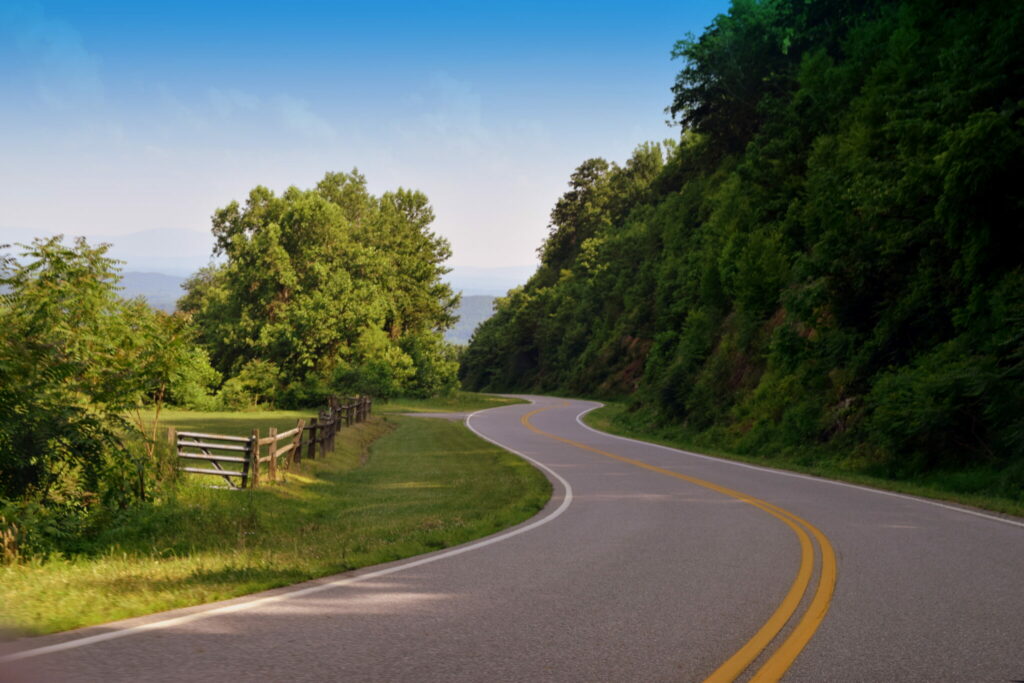 Squirrel Spur
This 10 mile loop packs enough twists, turns and drops to top every motorcyclist's bucket list. A casual drive will give you a glimpse into the rural countryside with cow pastures, tobacco fields and pumpkin patches. For most riders, the view will be a blur of color as you ride through a thrilling series of turns, switchbacks, steep climbs and sharp drops. Pull-off points including Angel Overlook give a break from the adventure.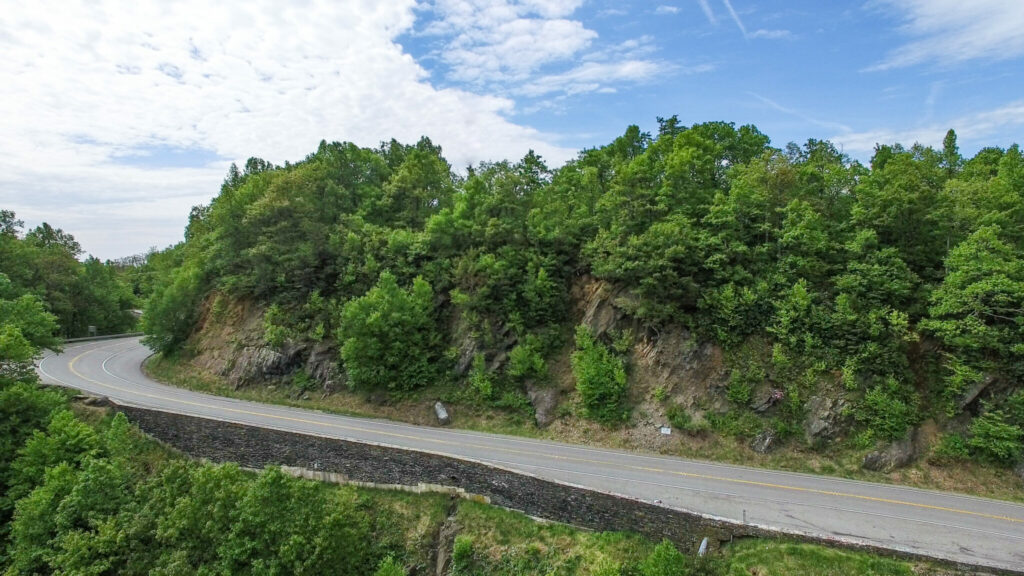 Primland Loop
Located along the base of the Blue Ridge Mountains, this loop offers a scenic tour through Primland's mountain slopes before sending you through the town of Stuart for a chance to refresh and refuel. Or stop over at Primland Resort for an unforgettable night of luxury.