For pet lovers, it is not a family vacation without your furry, four-legged companion. Whether you and your pup are looking to snooze the day away in luxury or sniff out an adventure, Patrick County has something for you.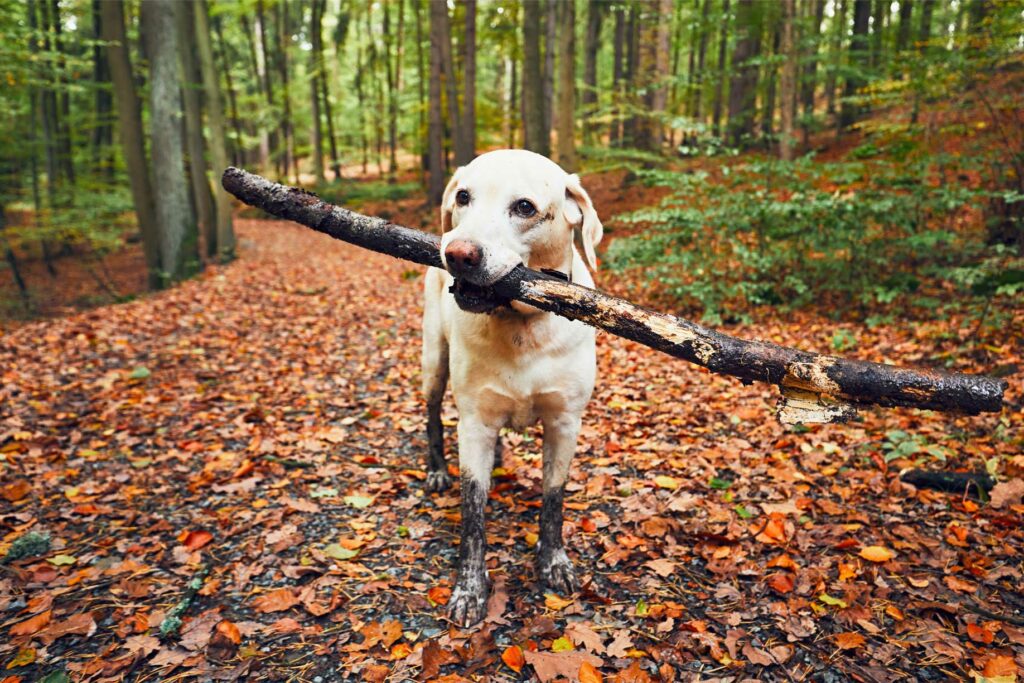 Dog-Friendly Trails and Parks
For thrill-seeking dogs and their families Patrick County promises strenuous hiking and thrilling vistas. If a relaxing stroll is more your speed, you and your pup can find gentle trails teeming with wildlife.
Fairy Stone State Park – Leash up your pet for endless adventures at this dog-friendly park. Here you and your dog can hike, boat, or hunt for Fairy Stones. The Stuart's Knob trail system has about 4 miles of trails to the north that's for hikers (two- and four-legged!) only, while the Little Mountain trail system offers 11 miles of multi-use trails for hikers, bikers and horseback riders.
Rocky Knob – Drive along the Blue Ridge Parkway North of the Meadows of Dan Village and you will find the Rocky Knob Recreation Area. Here there are many hiking trails ranging from easy to difficult along with picnic areas, spacious mountain overlooks, and a campground for tents or RVs.
Round Meadow Creek Trail – This easy 0.3 mile, 20-minute loop trail is right off the Blue Ridge Parkway, south of Meadows of Dan. It's great for all experience levels and features a small river that's ideal for splashing and wading with your little ones or even your pup, and an "underlook" of the massive 20th century Parkway bridge. This is also a great location for birding.
Mayo River Rail Trail – This 1.8 mile trail is in downtown Stuart, VA, just off Commerce Street following the path of the Danville and Western Railway. The smooth asphalt path is ideal for a casual stroll and the Mayo River is ideal for fishing, splashing, and wading. The trail also features dog waste stations.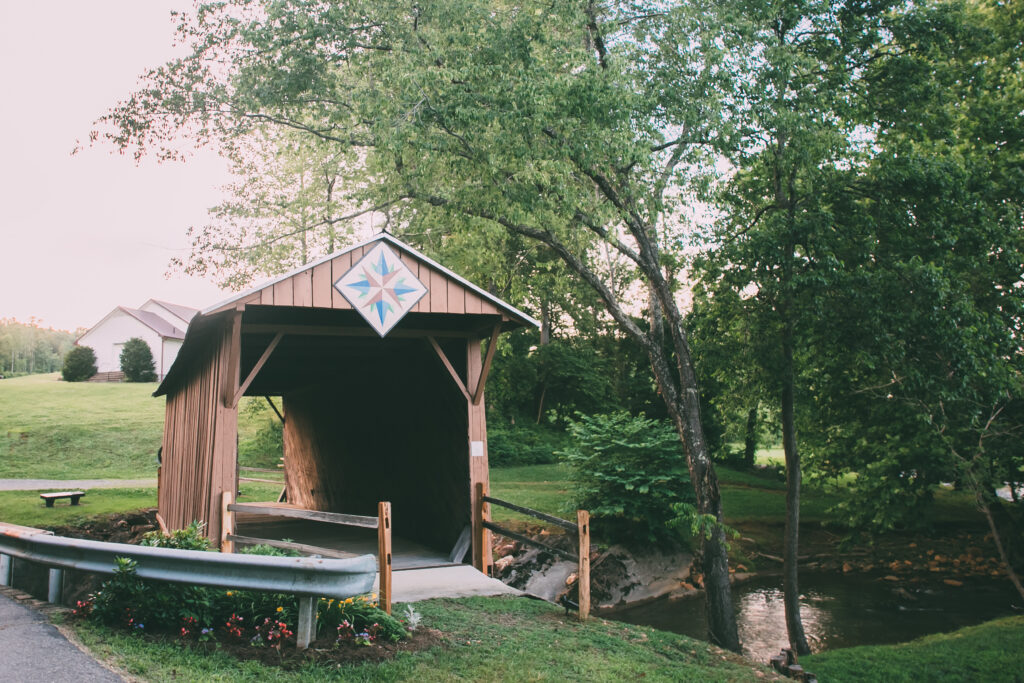 Dog-Friendly Attractions
You and your pooch can take a stroll through America's history. Patrick County is home to many historical sites that offer a glimpse into the past along with scenic nature.
The Reynolds Homestead – The Reynolds Homestead, once known as the Rock Spring Plantation, is the birthplace of tobacco magnate R.J. Reynolds and his brother A.D. Reynolds, whose son founded Reynolds Metals. Today the historic Patrick County, Virginia, property acts as part museum, part community gathering place, and part educational and cultural center dedicated to lifelong learning and community engagement.
Villa Appalaccia Winery – Enjoy a piece of Tuscany in the Blue Ridge Mountains! Their wines are Italian-Inspired but grown and harvested in Virginia. They offer traditional Italian wines such as Aglianico and Sangiovese. Along with their unique wines, they offer cheese plates daily with, bread, fruit, olives and local cheeses in a picturesque mountain setting. Your pooch will particularly like the complimentary water bowls and dog waste station.
Jack's Creek Covered Bridge – Walk through the historic Jack's Creek Covered Bridge, located in Woolwine. It was built in 1914 to gain access across the Smith River to the neighboring Jacks Creek Primitive Baptist Church, where the bridge derives its name. Now substituted by an adjacent modern-day steel beam bridge, Jack's Creek Covered Bridge is still open to visitors to walk through and sign the guest book. 
Laurel Hill – Laurel Hill is the birthplace and childhood home of Civil War General J.E.B. Stuart. Take a self-guided tour of the historic grounds. The walking trail winds around the property and ends at a beautiful overlook of the neighboring mountains and valley.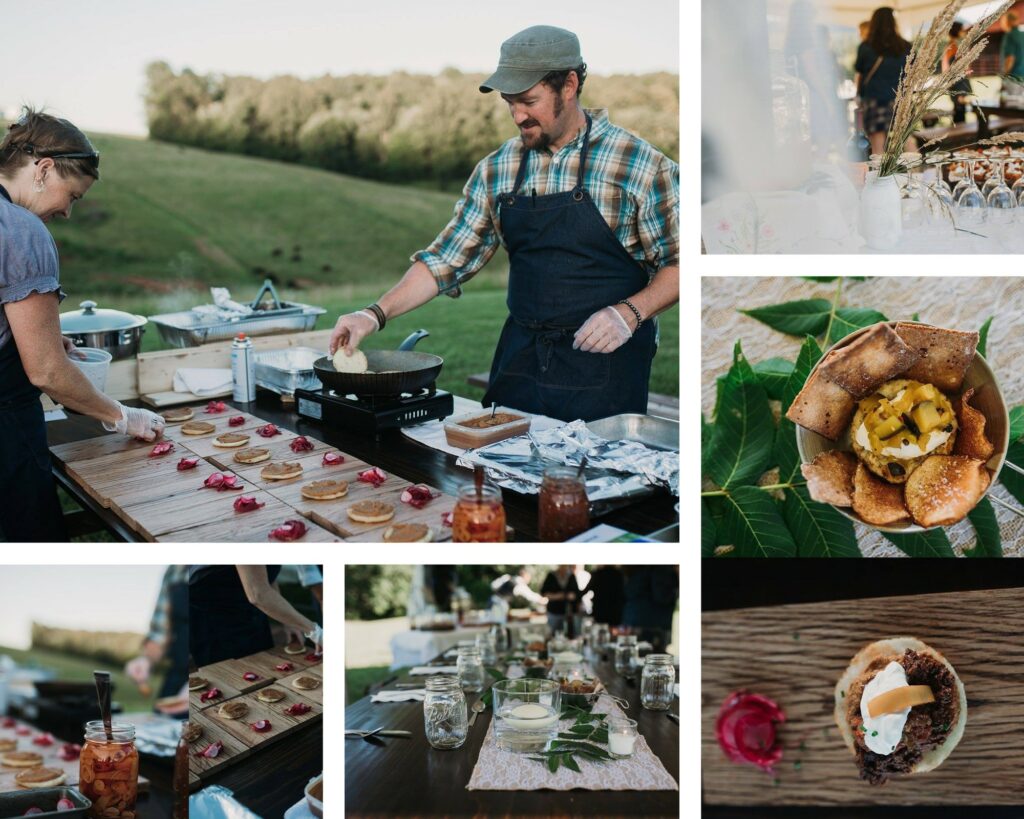 Pet-Friendly Dining
Patrick County's dining scene offers pet-friendly options for all budgets and occasions. Enjoy fine dining with your four-legged pal at an award-winning restaurant, or explore local produce at a farmstand.
Stuart Farmers Market – The Stuart Farmers Market has a great selection of locally grown fruits and vegetables, baked goods, eggs, meats, arts & crafts, flowers, and more. Music and entertainment in the amphitheater.
Meadows of Dan Farmers Market – This Farmers Market runs from May to November each year in front of the Primitive Coffee Shop. This is a great place to find homegrown vegetables and artisan goods
Pickle & Ash – Find a spot on the patio, relax and enjoy your surroundings at this gorgeous farm-to-table restaurant and marketplace. Pickle & Ash is a farm-to-table restaurant, food market, bar, and community gathering place. The interior is home to their restaurant kitchen, market, lounge area, & bar; with outside patio dining. Your well-behaved four-legged friend is welcome on the beautiful back patio and can enjoy a water bowl while you dine.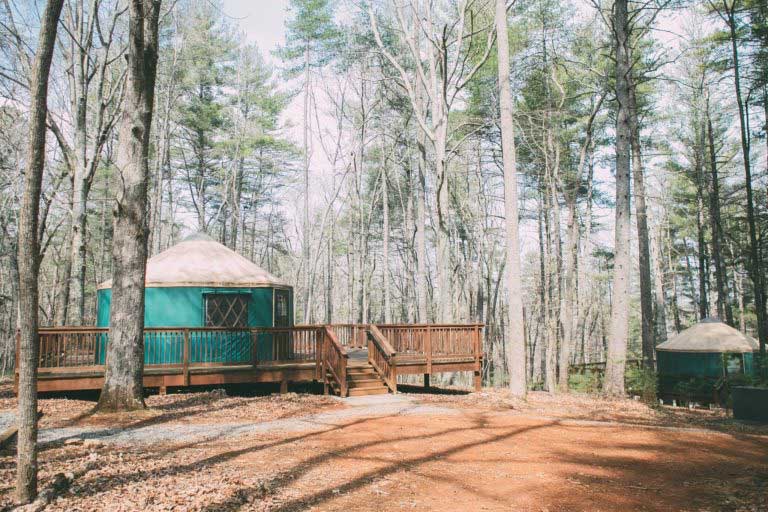 Pet-Friendly Lodging
From sleeping under the stars to pampered luxury, Patrick County has lodging options to accommodate your whole family, even the four-legged ones.
Primland Resort – This five-star resort offers unparalleled luxury, a world-class golf course, and endless opportunities for outdoor adventure. Stay in one of the pet-friendly cottages, and enjoy endless pampering and breathtaking views.
The Virginian Motel – Located minutes away from Fairy Stone State Park, and the Blue Ridge Parkway, the locally-owned hotel offers pet-friendly accommodations that will serve as a home-base to your many adventures.
Campgrounds – If it's the outdoor life for you, Patrick County offers pet-friendly campgrounds with plenty of trails and lakes to explore.
Pet Stories From Patrick County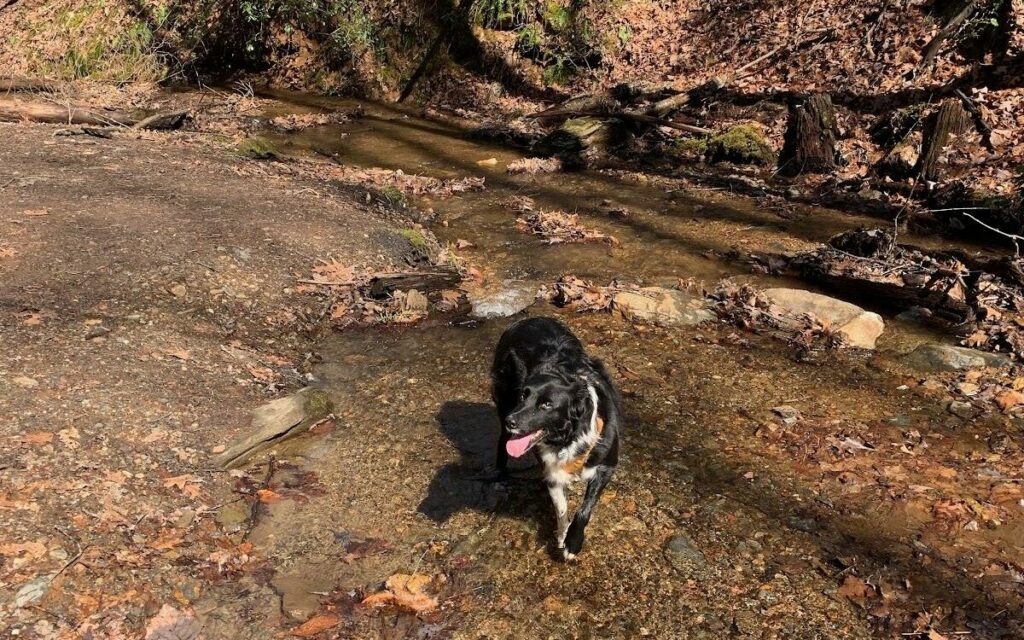 Jack The Boarder Collie's Trail Review: Fairy Stone State Park
This isn't far from the house, and I love how dog-friendly state parks are. We usually string a few trails together to get some decent mileage. Our usual route is The Lake Shore Trail to Little Mountain Falls Trail. Sometimes we add Turkey Ridge as well. We park at the amphitheater parking lot and cross…
Jack the Boarder Collie's Trail Review: Rock Castle Gorge
Hi! My name is Jack and I am a 11-year-old…
More Pets Stories
Pet Essentials
Laws:
The Town of Stuart has a leash law and requires all pets be on a leash while in public places.
Medical Care:
Boyce-Holland Veterinary Services
Location: 21047 Jeb Stuart Hwy, Stuart, VA
Phone: (276) 694-3564
Hours: Mon-Fri 8am – 6pm, Sat 8am – 3pm, Closed on Sunday
Animal Clinic of Patrick County
Location: 16 Dr Kay Ln, Stuart, VA
Phone: (276) 694-3663
Hours: Mon – Fri 8am -6pm, Sat 8am – 12pm, Closed on Sunday
Boarding: