Commune with nature, or conquer it. Explore the great outdoors on two-wheels, four-wheels, or a sturdy pair of shoes. Or if you rather, just bring a picnic blanket and a bottle of local wine. However you find your flow, Patrick County has the right spot for you.
Mountain Biking
Shred your way through miles of technical track or go out for a leisurely ride. Patrick County offers fun and accessible bike trails for riders of all abilities.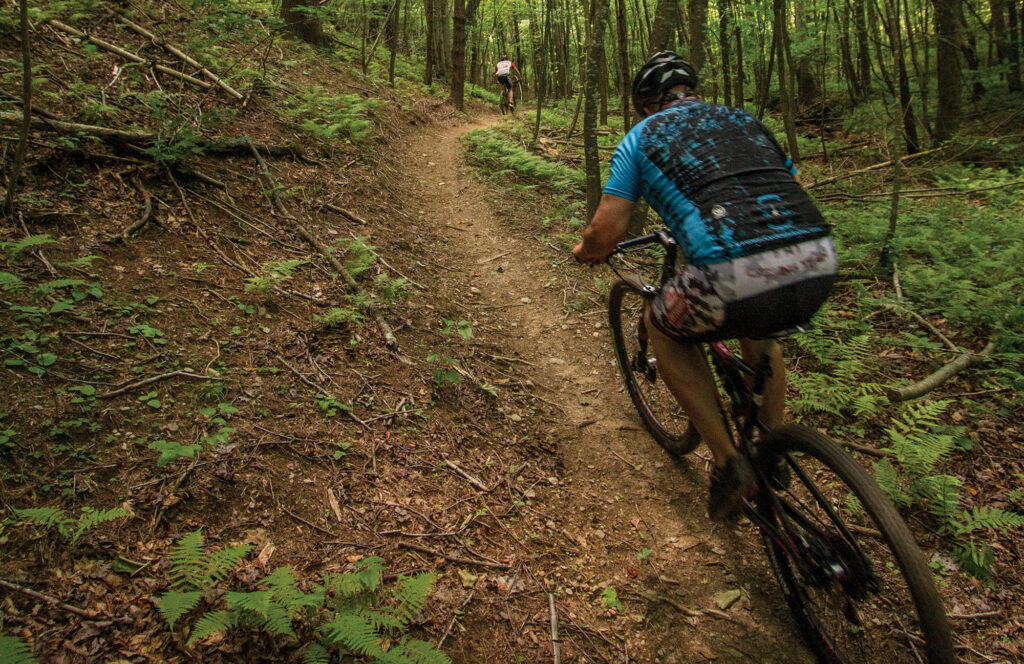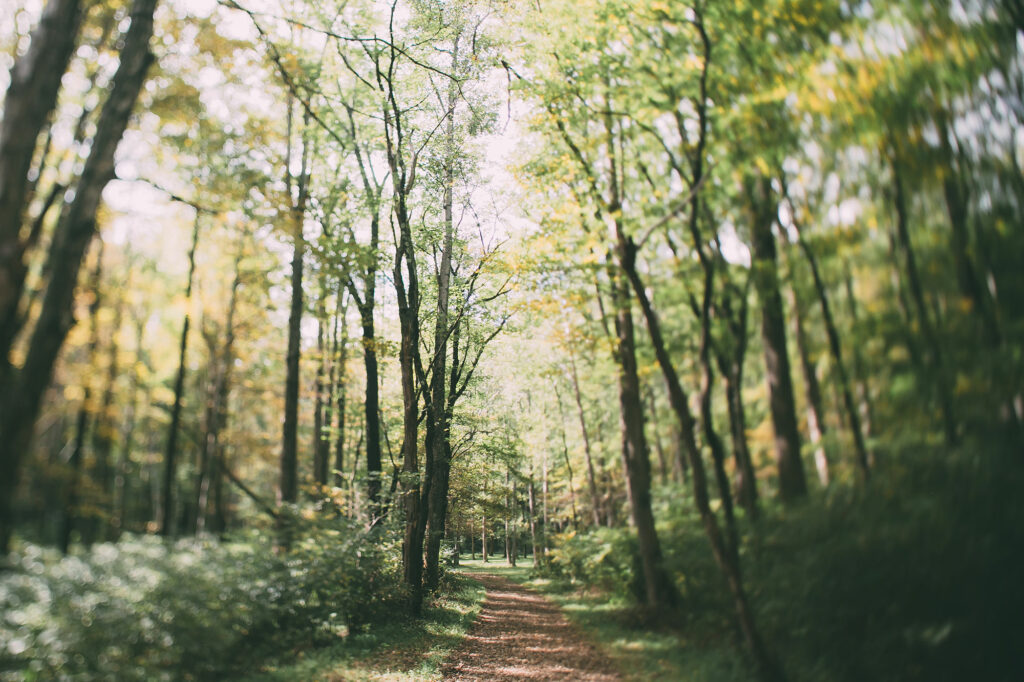 Trail Exploring
Hike your way through the Blue Ridge Mountains and take in the spectacular views of mountain vistas, gorges, wetlands, and waterfalls. Recognized by the Virginia Bird and Wildlife Trail (VBWT), the unspoiled beauty of these trails offers bird watchers and wildlife spotters an unforgettable journey.
Hunting & Fishing
Patrick County has a rich ecosystem and a substantial deer, turkey, and small game population, as well as stocked fishing access points along the creeks and rivers that run through the county.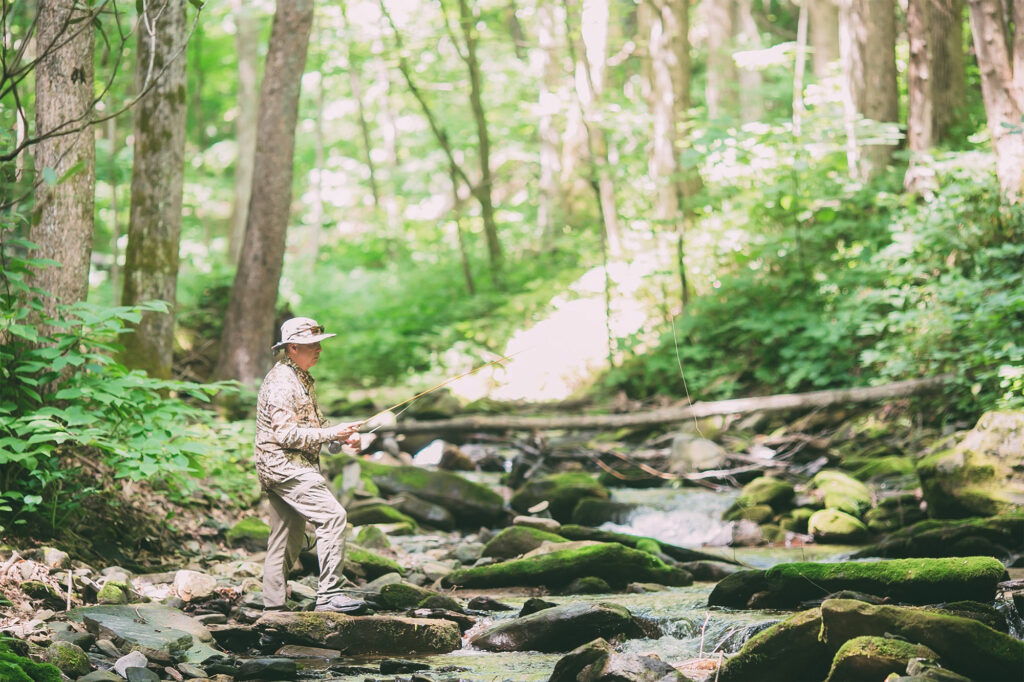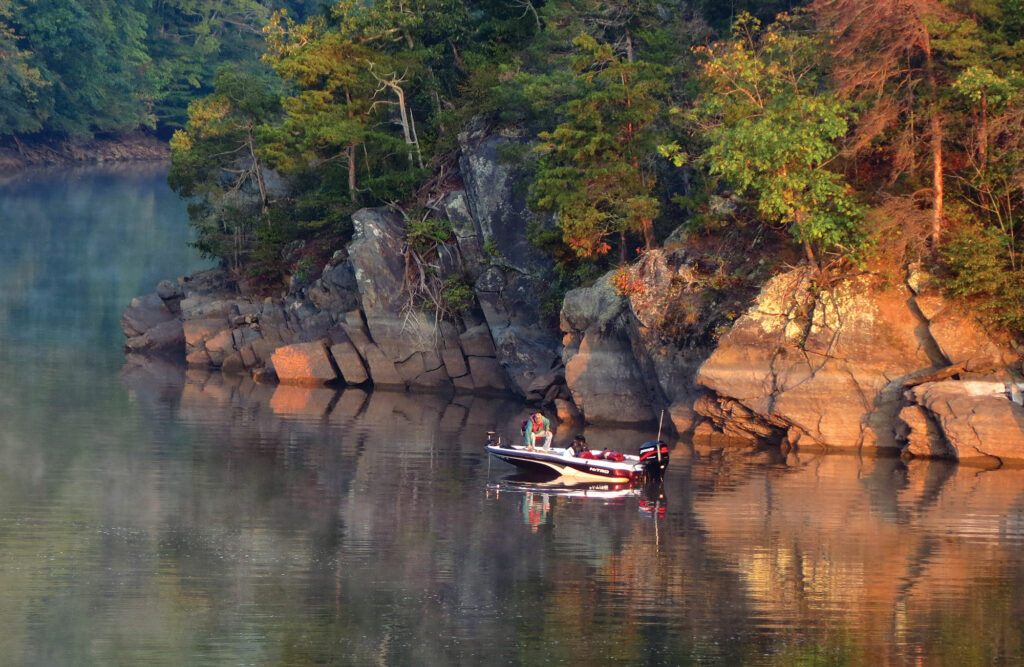 Boating & Paddling
Rent or bring a kayak, canoe, or paddleboat and cruise along one of Patrick County's scenic lakes.
Mountain Views
Nestled in the Blue Ridge Mountains, Patrick County's highways, backroads and trails lead to some of the area's most spectacular vistas and skylines.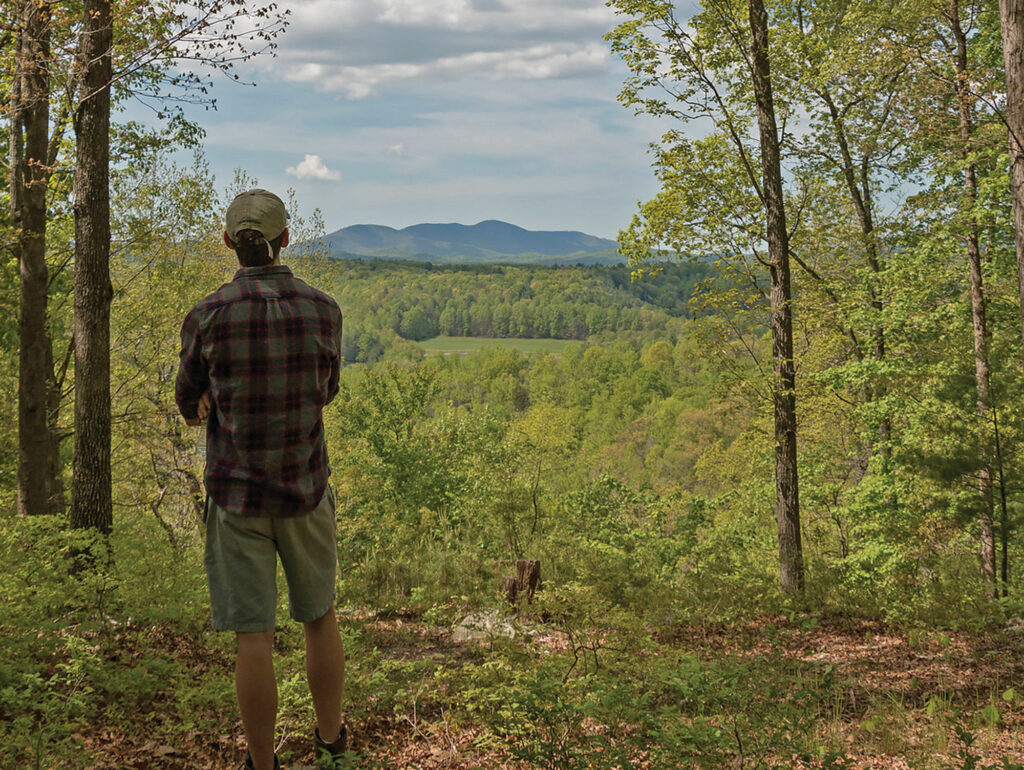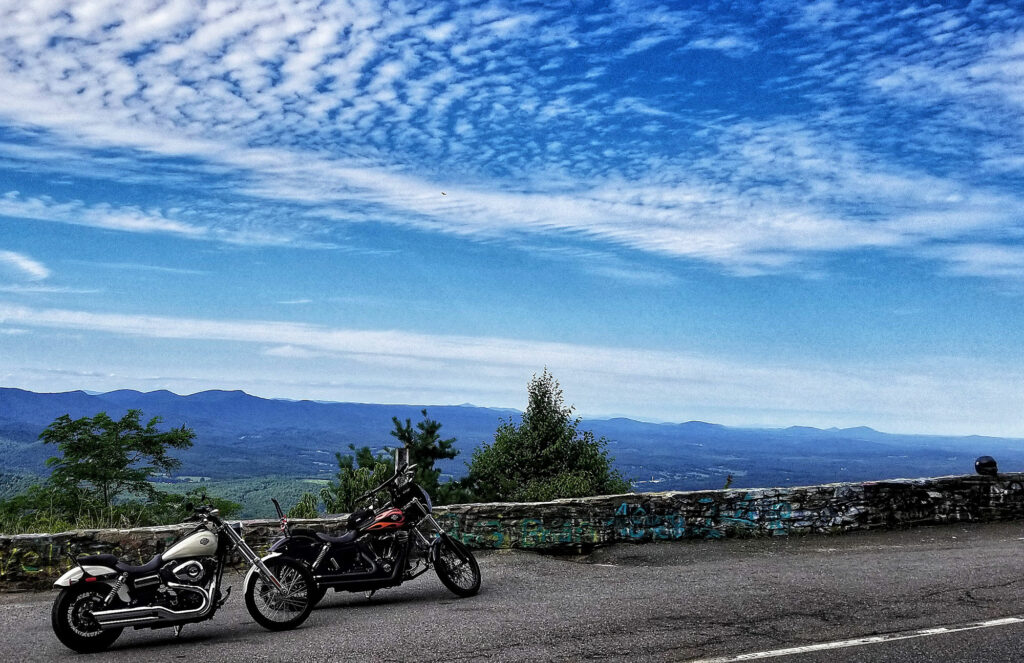 Motorcycling
Thrilling rides and even more thrilling views. With eight loops, twelve mountains, and countless steep drops and sharp turns, the collection of motorcycle routes referred to by locals as the Jagged Edge packs enough thrills to keep motorcycle enthusiasts coming back year after year.
Camping
You can camp the way you want to camp. Camp in a tent at a local campground or bring your RV or camper into multiple campgrounds to get away the way you want to unplug.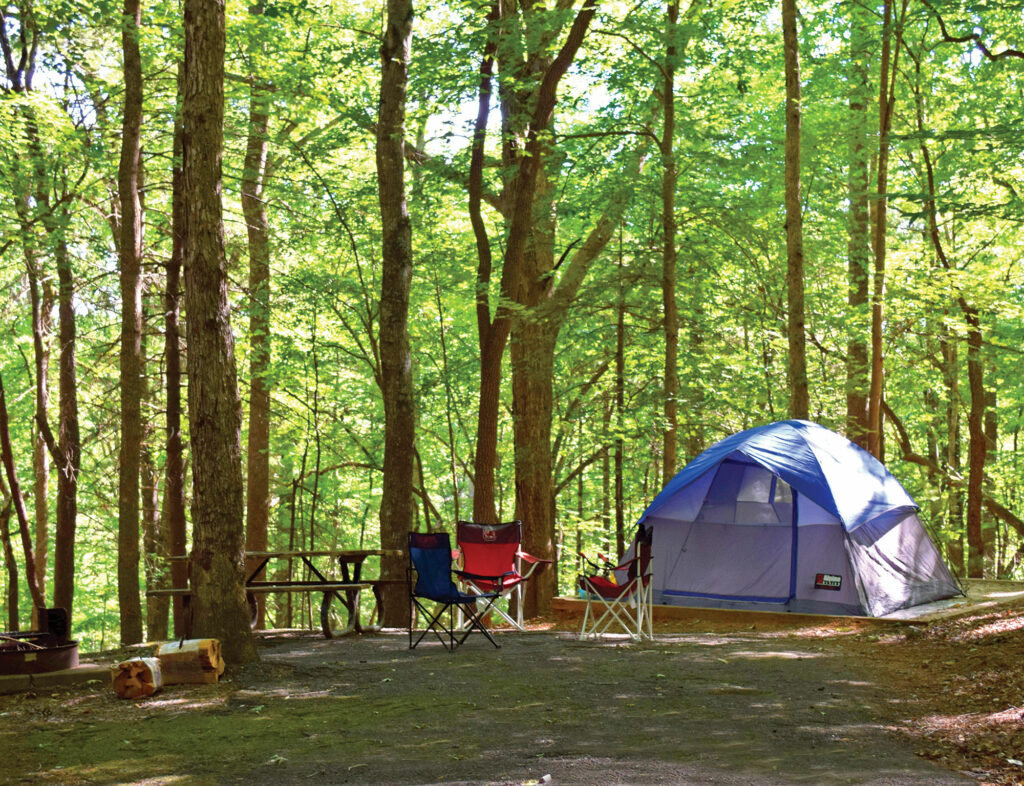 Outdoor Fun!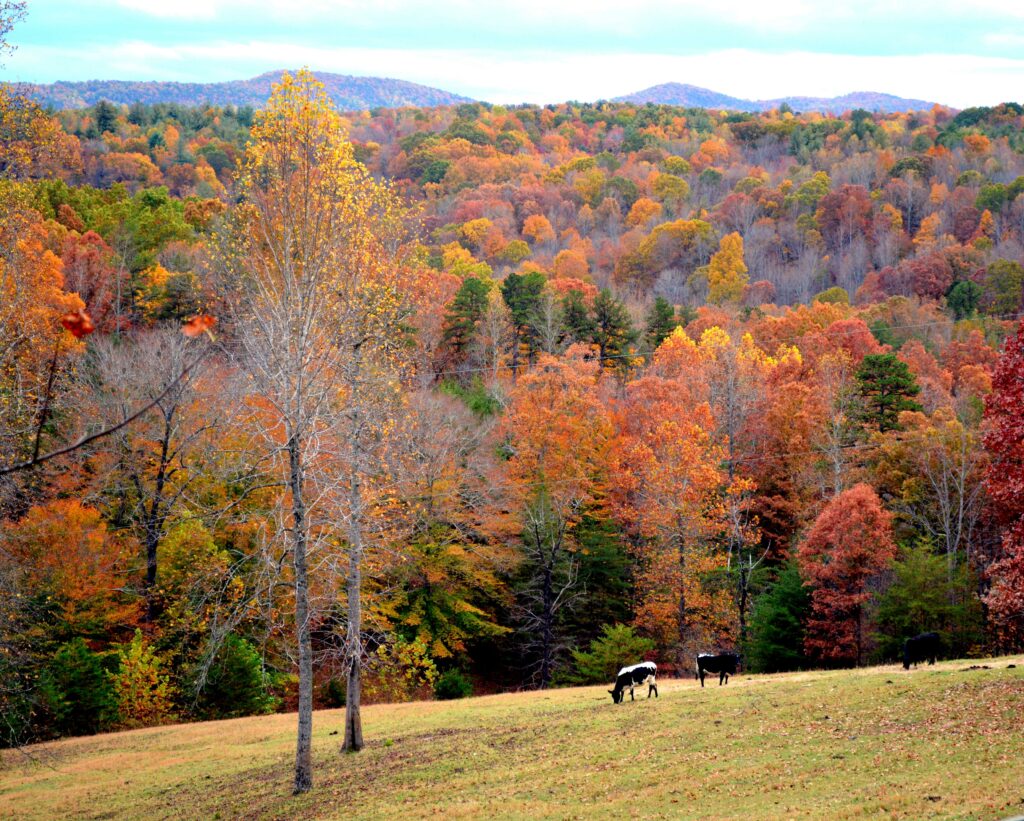 Best Places for Fall Leaves
From winding back roads to stunning mountain vistas, it's no wonder Patrick County attracts photographers from all over to capture the annual fall leaf change. Starting in mid-October, the rural landscape of Patrick County comes alive with the colors of fall. Take a winding drive on the Blue Ridge Parkway for stunning mountain views, explore…
Hot Spots to Cool Down in Patrick County
Hot summer days have many of us seeking refuge in…
Green Thumb Guide
Spring is fast approaching here in Patrick County! Signs of…
Jack The Boarder Collie's Trail Review: Fairy Stone State Park
This isn't far from the house, and I love how…
More Outdoors Stories