Valentine's Day is just around the corner and love is in the air, especially here in Patrick County! Our county is full of love year-round. From mountain lovers to peach lovers to music lovers, there is always something to fall in love with in Patrick County. For this Valentine's Day season, tour the many LOVEwork Signs here in the county and see what makes Patrick County the perfect stop for Valentine's Day.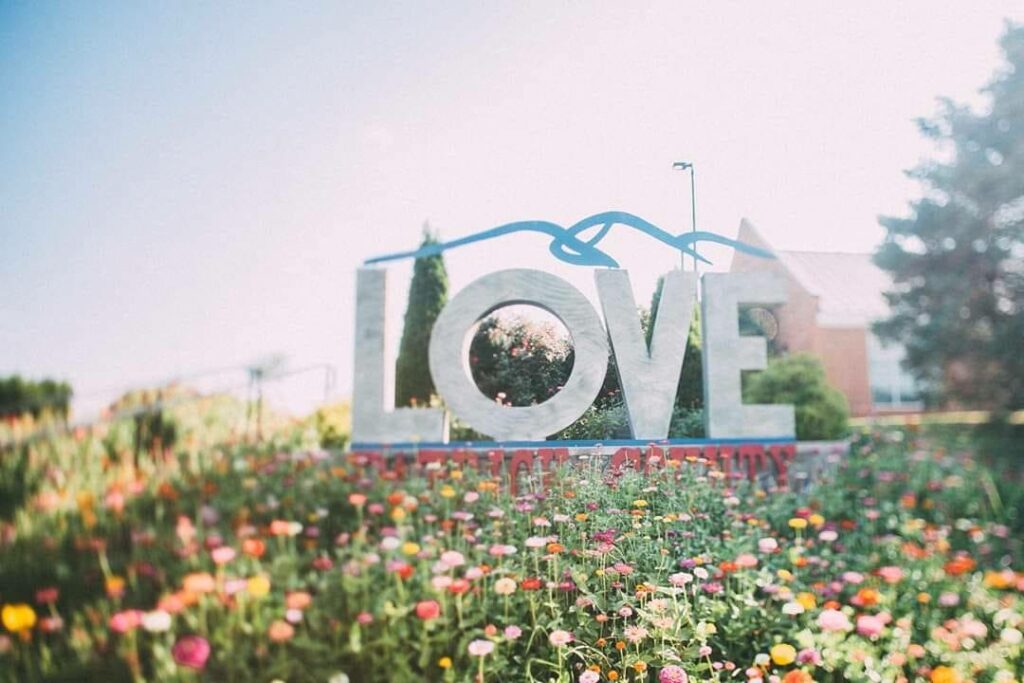 Patrick County LOVEwork
This LOVEwork sign overlooks Dehart Park and is a great place to take pictures. It is a short drive away from Stuart's Historic North Main Street. This LOVEwork is only a few minutes from Mattie B's, The Hatteras Pearl, and Main Street Gifts.
116 W Blue Ridge St, Stuart, VA 24171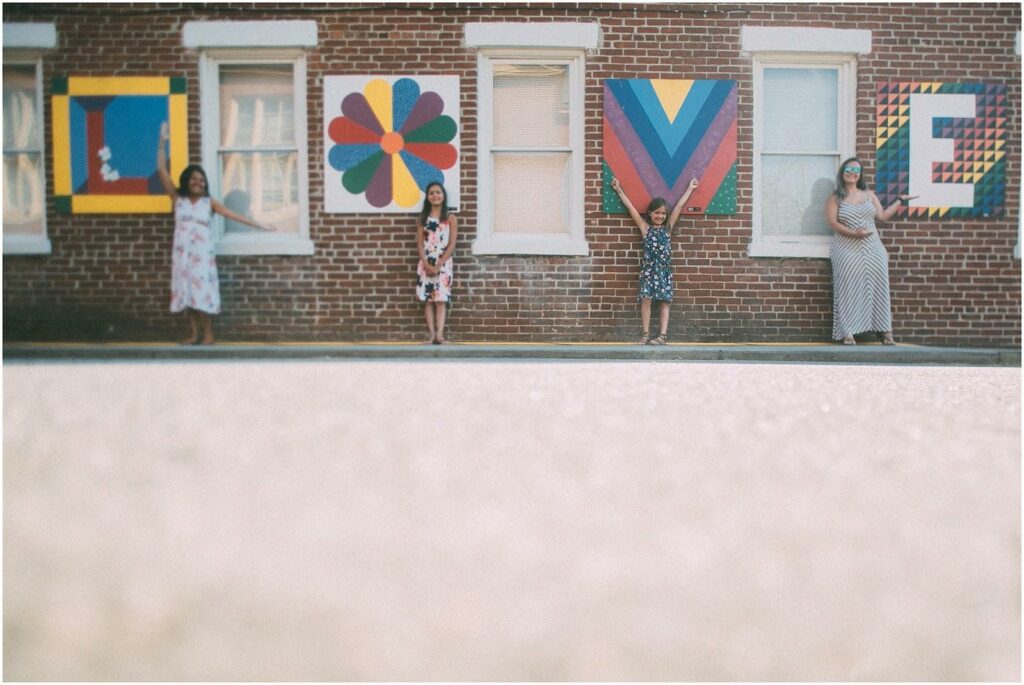 Uptown Suites of Stuart Barn Quilt LOVEwork
This colorful LOVEwork sign is a beautiful collection of hand-painted barn quilts. Each of the barn quilts was painted by a business owner in Uptown Stuart's historic George Building. Susan at Quilted Colors did the L, Leslie of Uptown Suites did the O, Joni at Mattie B's did the V, and Kristen at Circles Around the Sun Yoga did the E. This LOVEwork has been a big hit with visitors and locals alike.
220 Orchard St, Stuart, VA 24171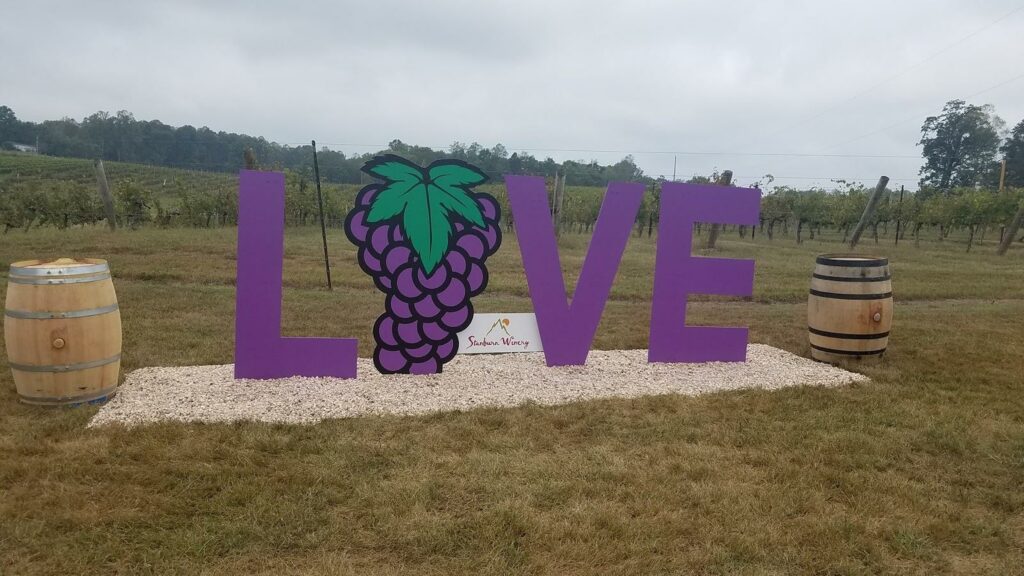 Stanburn Winery LOVEwork
Patrick County is located in a wonderful wine region. This part of Southwest Virginia is perfectly suited for vineyards. The Stanburn Vineyard was formed in the late '90s and is still family-owned and operated. They began making their own wine in the late 2000s and since then have continued to grow. Their tasting room is open on select dates or by appointment. Their wine can be ordered here and they are available for curbside pickup.
158 Conner Dr, Stuart, VA 24171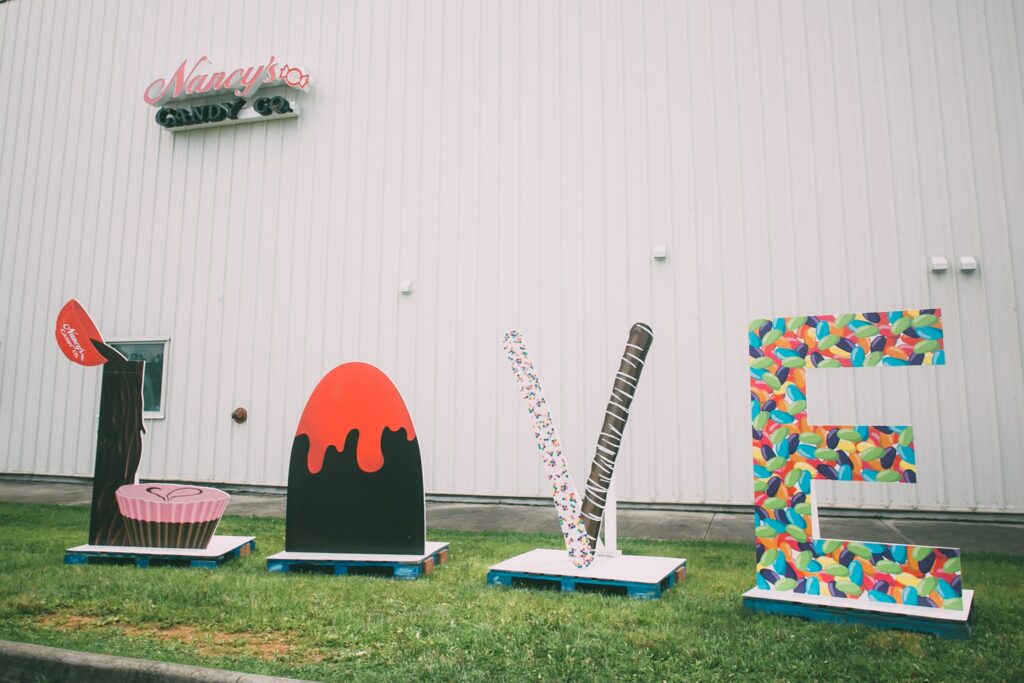 Nancy's Candy LOVEwork
Is there a better Valentine's Day gift than chocolate? Are you looking for something more unique than a generic box of chocolates? Nancy's Candy has you covered. From chocolate-covered pretzels to a wide selection of decadent truffles, you'll be able to satisfy your sweety's sweet tooth (and your own) at Nancy's Candy.
2684 Jeb Stuart Hwy, Meadows of Dan, VA 24120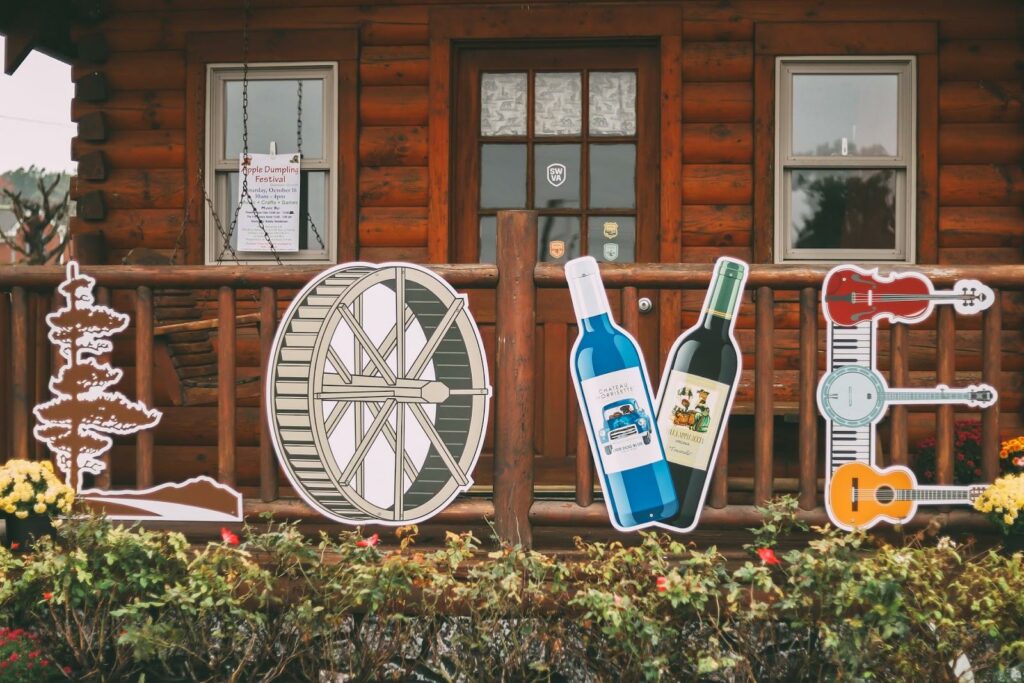 Meadows of Dan LOVEwork
This LOVEwork sign pays tribute to some of Patrick County's best features. The L is our ode to the Blue Ridge Parkway. The O is the water wheel at Mabry's mill and all the other mills in the surrounding area. The V references the two wineries along the parkway. The E is for the county's deeply rooted musical heritage.
Meadows of Dan is a wonderful area to explore. While you're there warm up at Primitive Coffee Shop or drop into Poor Farmer's Market, Poppy's, and Concord Corner Store and see what makes this little town so special. It's located right off of the parkway which means that you are only a few minutes away from some of the county's beautiful overlooks.
2609 JEB Stuart Highway, Meadows of Dan, VA 24120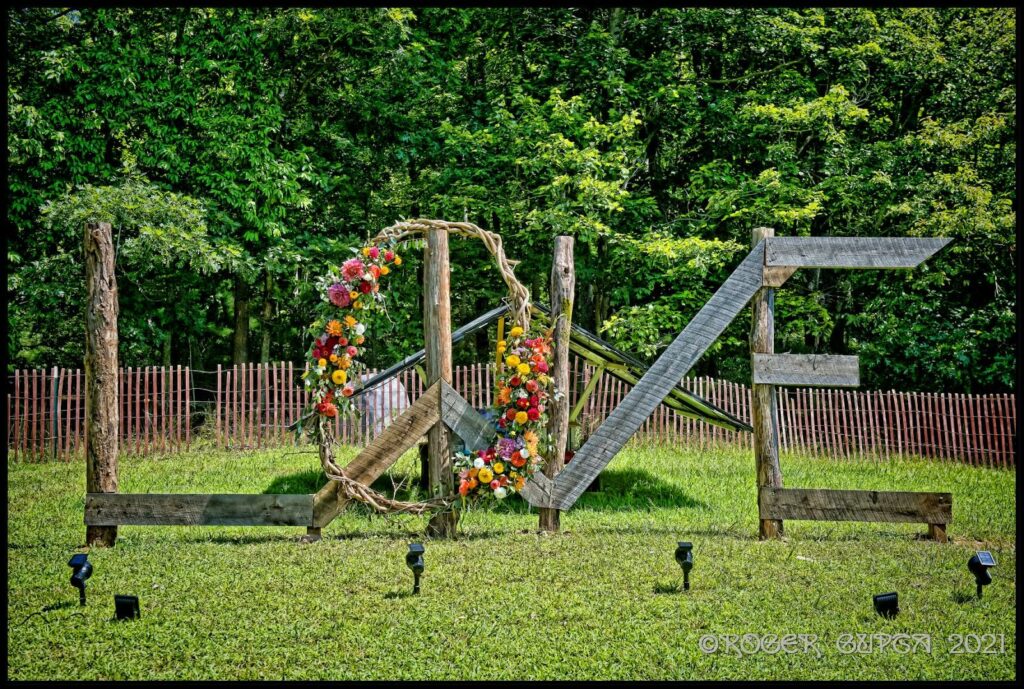 Front Porch Fest LOVEwork
While only around during Front Porch Fest, this LOVEWork sign is a great place to take pictures when you attend the festival. This festival has been recognized in many magazines and has been nominated as the best family-friendly festival in Blue Ridge Outdoors. Spirit Haven Farms is a beautifully managed farm with a deep connection to nature. Front Porch Fest takes place on Labor Day Weekend each year. Check out their website for more information about this event.
677 Spirithaven Lane, Stuart, VA, 24171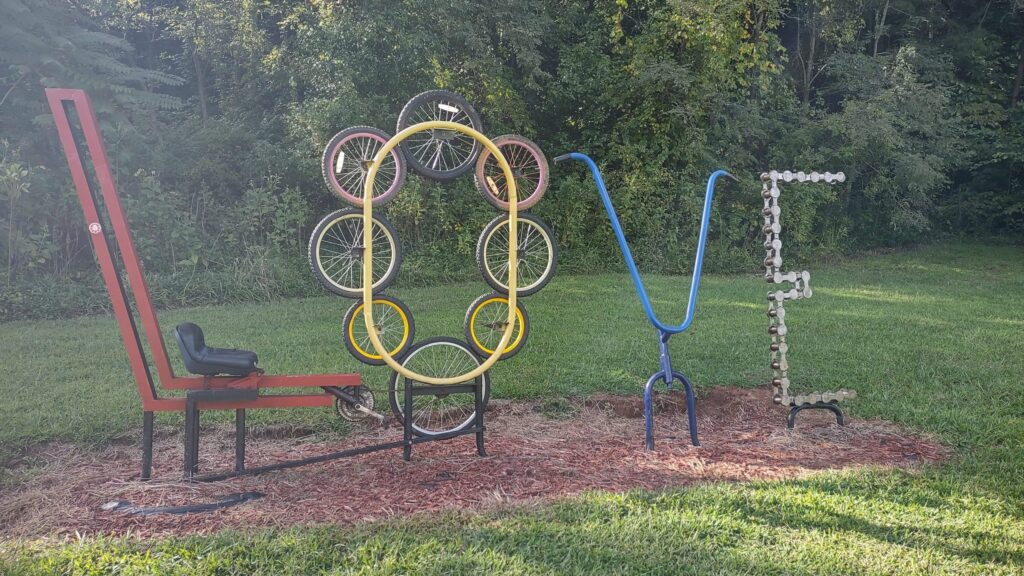 I.C. Dehart Park LOVEwork
The I.C. Dehart LOVEwork was completed in 2022, making it one of the county's newest LOVEworks. This LOVEwork is themed after the park's mountain biking trails. The L and the O are connected with a bike chain, creating a fun, interactive piece of art. I.C. Dehart Park has two main trail loops that give riders around thirteen miles to explore. The trails at I.C. Dehart Park are a true piedmont-style trail system. Almost entirely singletrack, with moderate climbs and fun technical trail features scattered throughout the system.
2631 Charity Hwy, Woolwine, VA 24185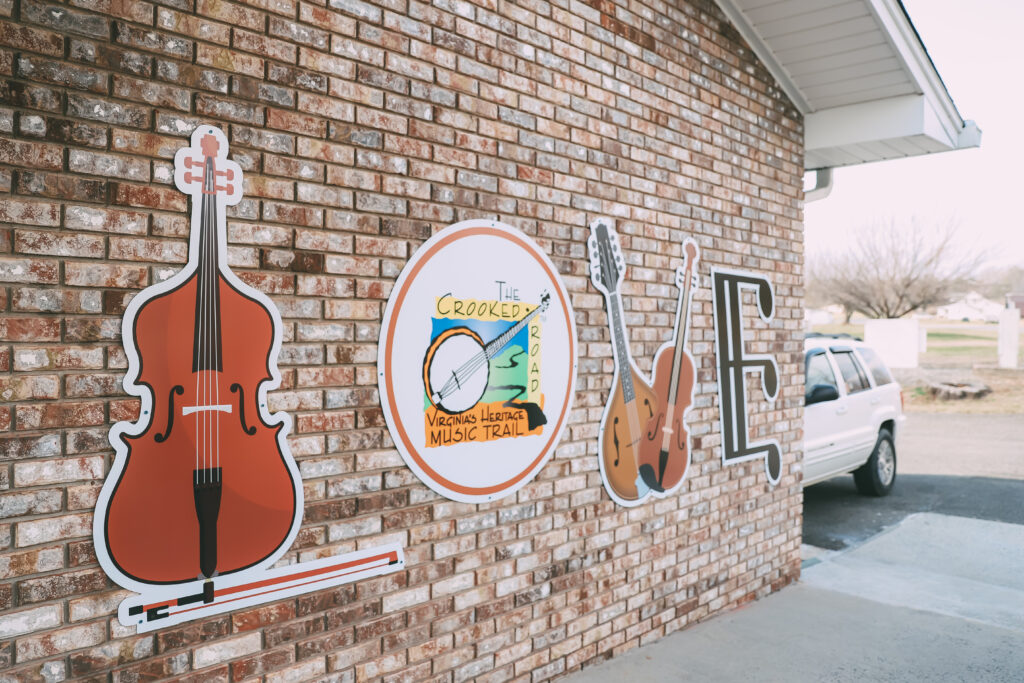 The Willis Gap Community Center LOVEwork
The Willis Gap Community Center is one of Patrick County's three Crooked Road venues. The community center hosts an open jam every Friday evening starting at 6pm. Everyone is welcome to join in by playing, singing, or dancing. If bluegrass isn't your thing, the community center also hosts a Golden Oldies Night on the last Tuesday of each month.
144 The Hollow Road, Ararat, VA 24053