This isn't far from the house, and I love how dog-friendly state parks are. We usually string a few trails together to get some decent mileage. Our usual route is The Lake Shore Trail to Little Mountain Falls Trail. Sometimes we add Turkey Ridge as well.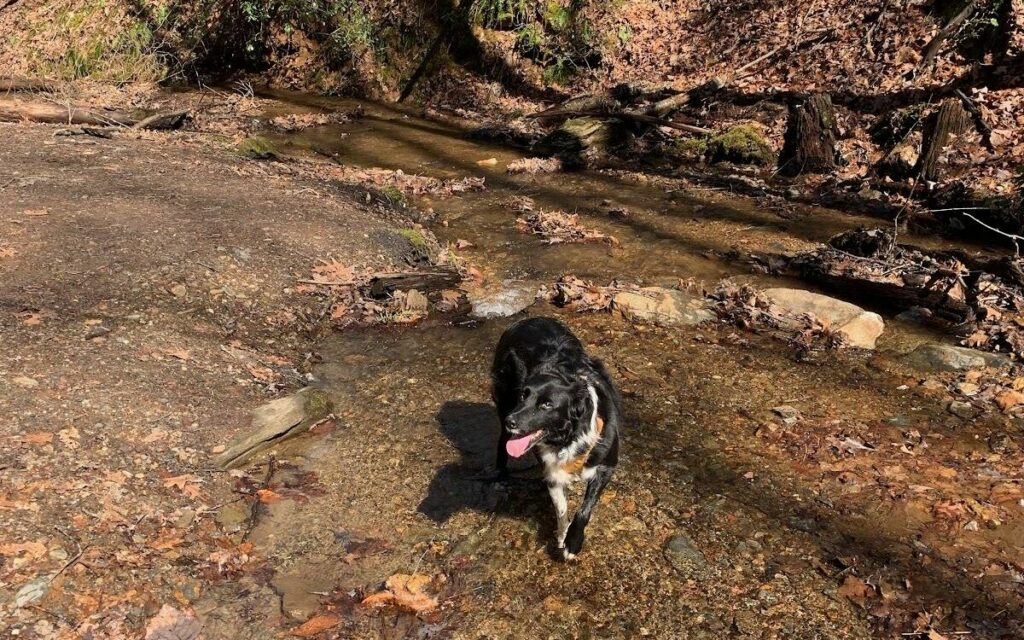 We park at the amphitheater parking lot and cross the park road to access the trails. The Lakeshore trail skirts the campground and these funny new lodging buildings. They are round and my pawrents call them Yurts. I guess they could be cool to stay in, although I always prefer my crate. It's my safety spot, especially during storms. After we leave the campground and cabin area, we drop down to skirt the lake. The trail here is wide enough for 2 people but can be a little rooty. There is one steep climb of about 150 feet to an overlook and this one spot where Turkey Ridge trail comes in. We stay straight and the trail ends at the dam. One side of the dam is Fairystone Lake and the other is what they call Philpott Lake. We turn around and head back to near the campground where the Little Mountain Falls Trail starts. This is a large keyhole trail with a short section to start the loop and then the same section back to the trailhead.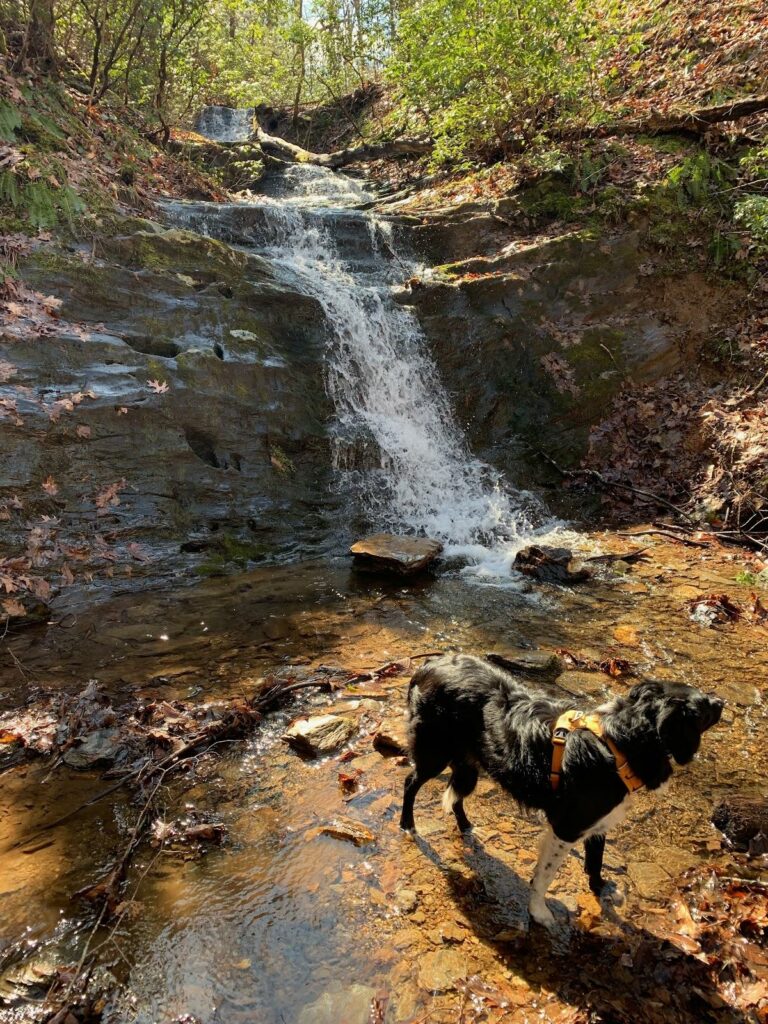 The loop is about 4 miles, so it's a nice little trail that is pretty wide in spots. There is a great waterfall, guess that's where the name comes from. I like to drink and sit in the cool water here. Then back at it as next comes a climb to the overlook. Not much to really look at in winter, but you can see mountains that go on for days. I want to run all of them! After the overlook, we start making our way back down the mountain to the campground area. There is usually a lot of nice flowers along the trails. I am supposed to share the trail with horses, but I have only ever seen their "horse apples" on the trail. So happy about that. Those beasties scare me. If I saw them on trail, I may leave my own "apples."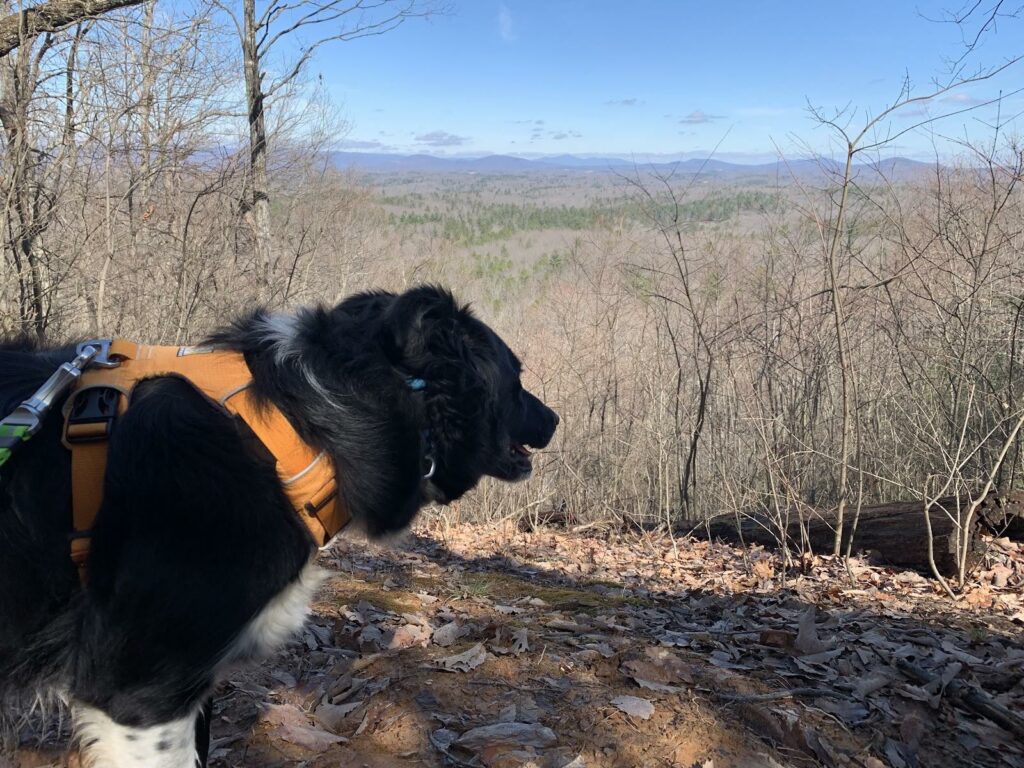 While we are on the trail there are usually many other people that I must share with. When passing a large animal like a horse, they will always have the right away. You always need to treat them cautiously as they can hurt you really bad. Pass them on the lower side of the trail, and don't make any sudden noises or movement. I am usually shielded from them, so they are less likely to spook.
Bikers are a little different. We try to give them the right away but sometimes they are coming too fast for us to move out of the way quickly, and they have to react to me. I can usually hear them coming and alert my pawrent that something is about to happen. I am sorry for making them have to react so quickly.
Overall, I'd say Fairy Stone State Park is a great place to run with my pawrents and I can't wait to get back there!
Dictated to my pawrent Rebecca Adcock.