---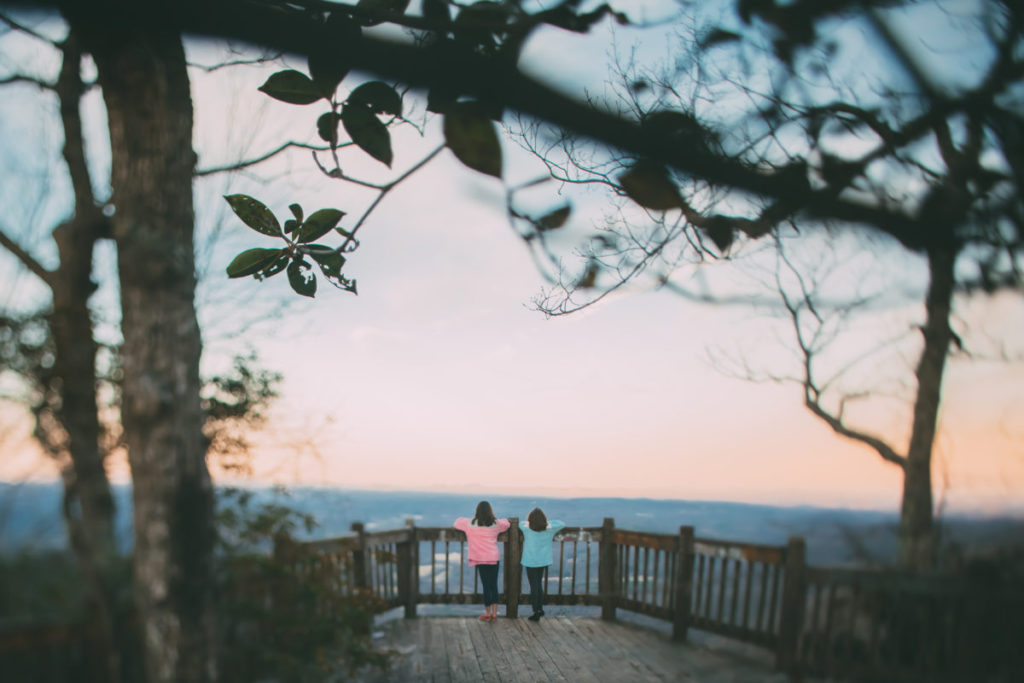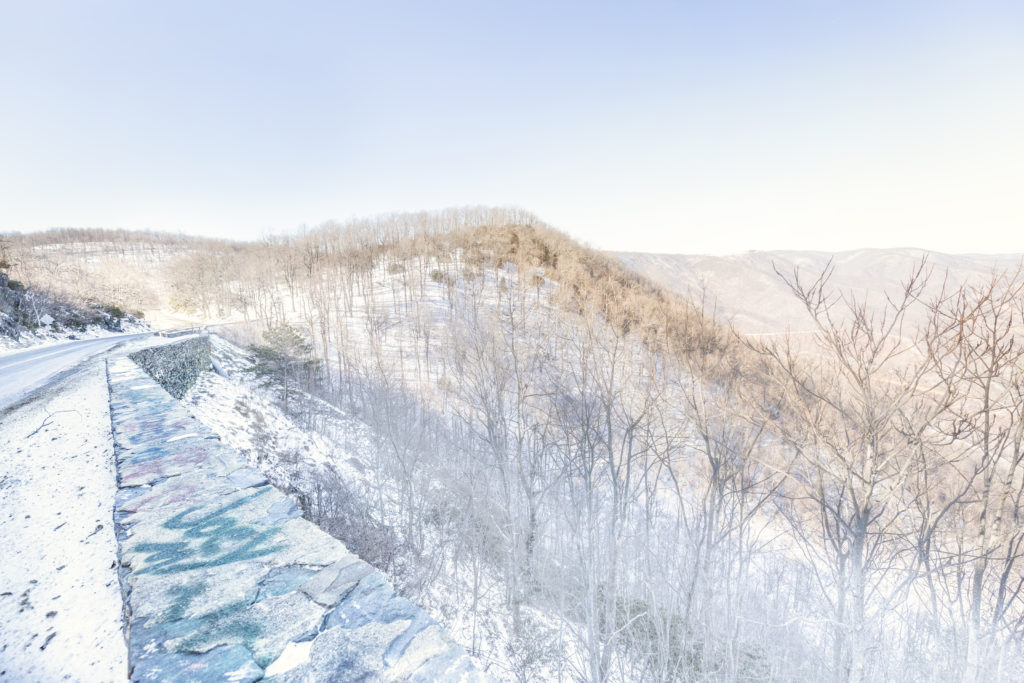 Winter in the Blue Ridge Mountains is a magical time. The trees frost over. The hills turn from blue to silver. Witness this magical transformation for yourself with a Winter trip to Patrick County. See below for fun seasonal activities perfect for your cozy getaway.
Winter Events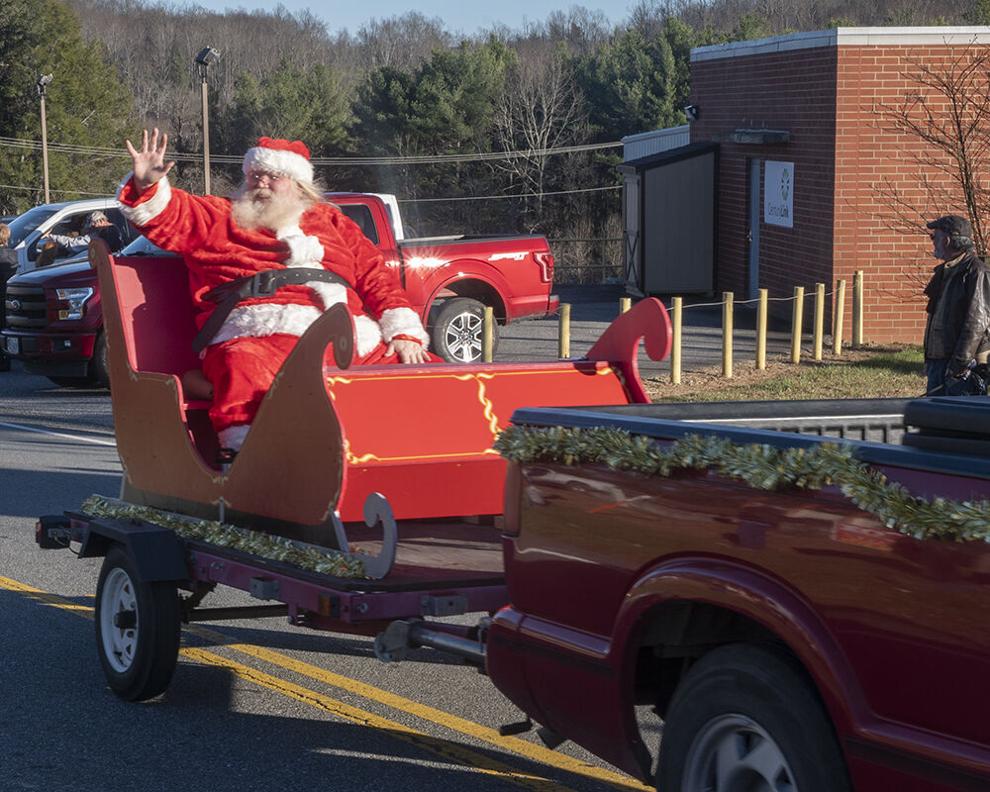 Meadows of Dan Christmas Parade –

Hometown Christmas in Patrick County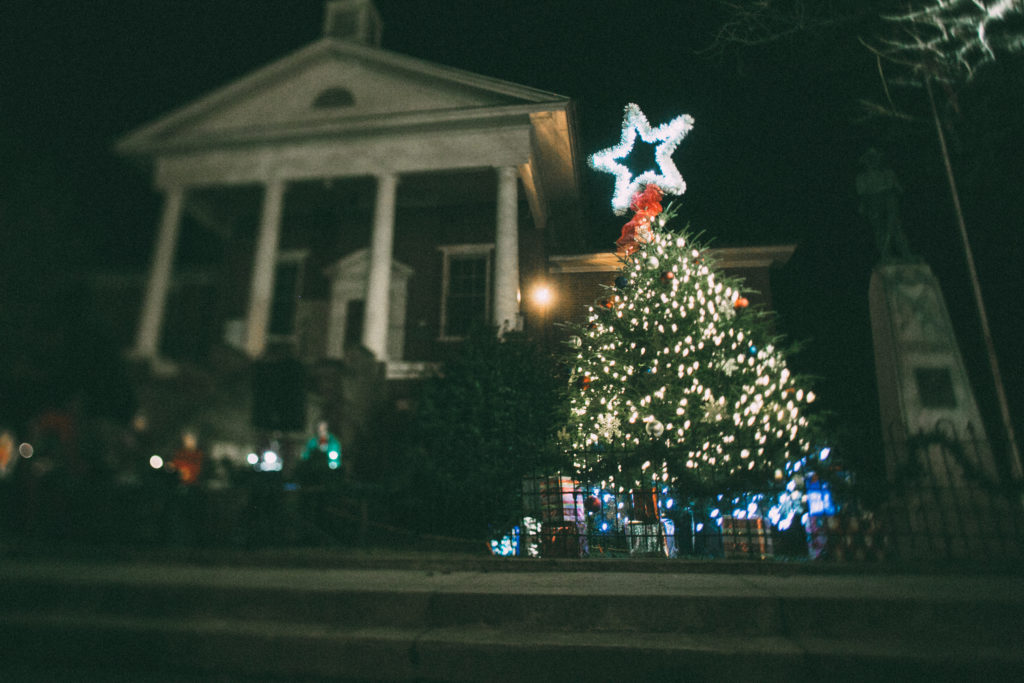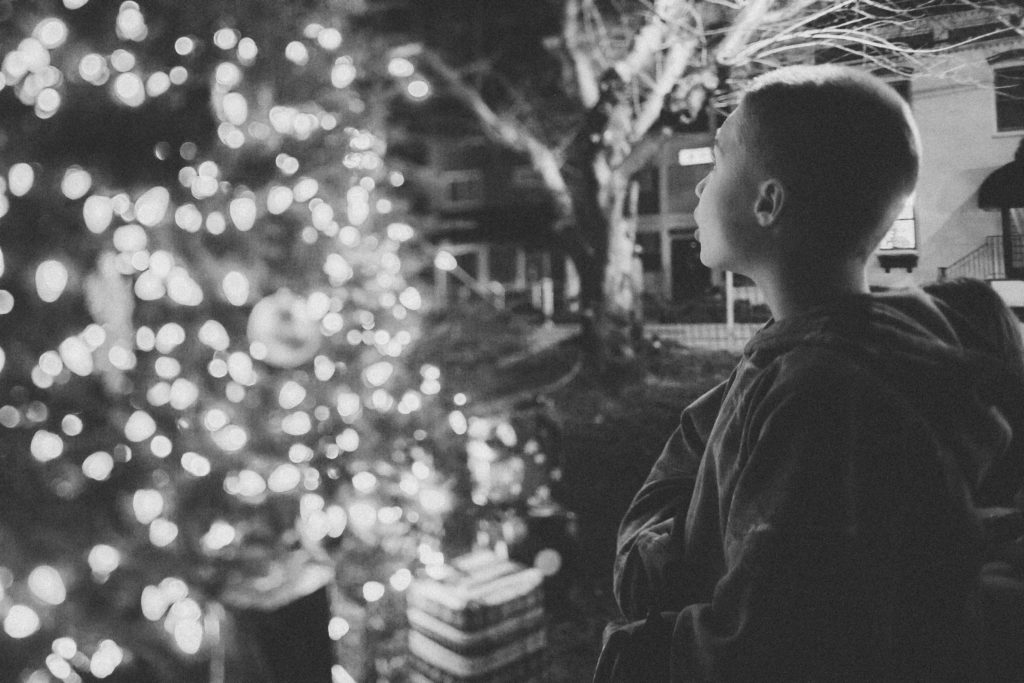 Grand Illumination (Lighting of the Christmas Tree) – Join us December 3rd at 6pm for the Grand Illumination here in Stuart. We will be lighting the town's Christmas Tree as a part of the Home Town Christmas celebration. Local shops will be open to kick start your Christmas Shopping.
Stuart Christmas Parade – Join us December 4th at 2pm for the 49th annual Christmas Parade here in Stuart. This tradition is the perfect way to celebrate the start of the Christmas season with your family! The parade line up will start at Wood Brother Dr. We hope to see you there!
Lights at Jack's Creek Covered Bridge – See the lights that line Jack's Creek Covered Bridge just after sunset. This is the perfect spot to share a private kiss in the moonlight romance of this historic landmark.
Guided Hike and Talk – Fairy Stone State Park will host a hike and talk about Fayerdale, the iron mining town that now sits beneath our Philpott Lake. Learn how the town went from boom to bust and what still exists under the lake on Dec 4 at 10am.
First Day Hike – Fairy Stone State Park will facilitate a First Day Hike exploring the trails and history of the park- join a park ranger at 10am on New Year's day for an invigorating start to 2022.
Victorian Christmas at Rock Spring Plantation – On Dec 12 from 2-5pm experience Victorian Christmas at Rock Spring Plantation with tours of the Reynolds' family home decked in holiday splendor will be led by docents in period costume. Enjoy hot cider and cookies and the opportunity to create a Victorian inspired Christmas ornament. This event is sponsored by the Reynolds Homestead.
Food and Friends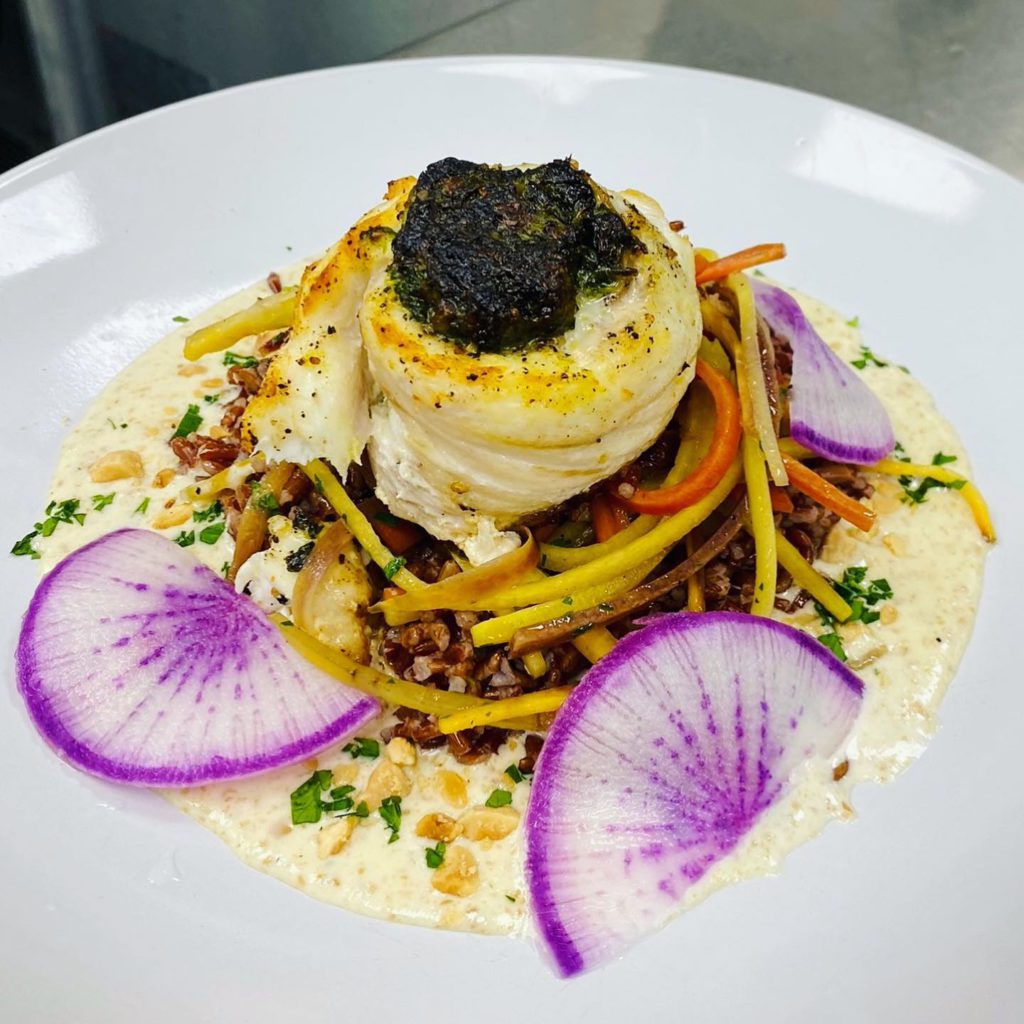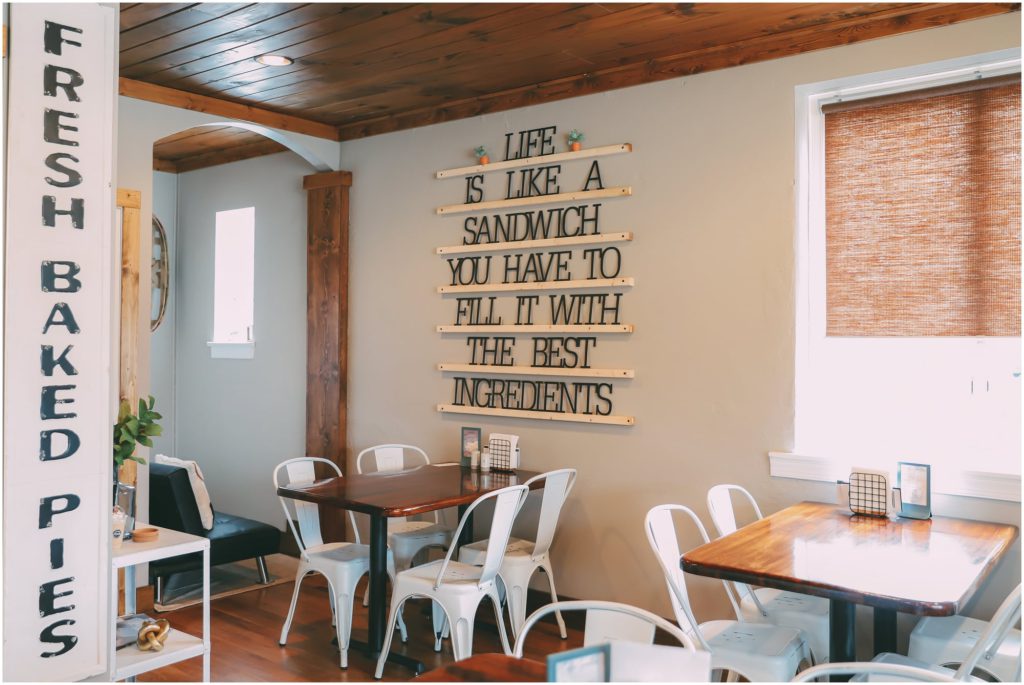 Grand Fireplace at Primland – Enjoy lounging in front of the grand fireplace at Primland Resort as you sip a glass of wine and watch the snowfall from the large windows overlooking the surrounding mountains.
Honduras Coffee Shop – Sip your locally-roasted coffee in this cozy-yet- spacious coffee shop located right on Mainstreet in the heart of Patrick County.
Nancy's Candy Company – As you open the door of this expansive candy shop, the wave of fresh, sweet-smelling fudge all but smacks you in the face leaving behind a smile to match.
Intimate Events at Fayerdale Hall – Named for the lost town of Fayerdale that resides at the bottom of neighboring Philpott Lake, the newly remolded Fayerdale Hall event center at Fairy Stone State Park is available to use for your intimate gathering of 10 people or less. Enjoy a giant fireplace, full kitchen, and spacious, beautiful open room.
Cozy Up In a Yurt – At Fairy Stone State Park, there are several cozy, private yurts you can rent for yourself and a loved one to enjoy. Curl up by the fire and feel close to nature while still comfortable in your own tiny Taj Mahal. Also, check out the many other private cabins you can rent here.
Longfin Grill – Grab a bite of delicious, fresh seafood at Longfin Grill and enjoy a table in the unique historically decorated indoor space or the outdoor deck that overlooks the historic Cockram Mill waterwheel over the Dan River.
Concord Corner Store – Stroll through the cozy isles of artisan crafts such as beautiful woodcrafts, authentic Turkish lamps, designer clothes, local and regional wines and beers, and so much more. Enjoy seeing demonstrations from local quilt makers on certain days. Smell the many varieties of handmade soaps and lotions. There is something for everyone in this cozy store!
Pickle and Ash – Restaurant, market, bar, and community gathering place. The interior will be home to our restaurant kitchen, market, table seating, and bar lounge area conducive for games, reading, relaxing & socializing. Our menus change with our creative desire as well as seasonal necessity. We are committed to fresh foods with local origins, prepared from scratch using recipes inspired by Appalachia and beyond. Pickle and Ash is reservation only and opened Thursday – Saturday 11-3 and 4:30-9pm and Sunday 11-3pm. PLEASE CALL 276-694-4405 TO MAKE YOUR RESERVATION!
Crossroads Cafe – Crossroads Cafe is a newly opened sandwich and coffee shop in Woolwine. This is the perfect place to grab a delicious sandwich or a nice cup of coffee. Their menu features a wide variety of sandwiches and specialty drinks.
Primitive Coffee – In the heart of a quaint community of Virginia – Meadows of Dan, lies a hometown coffee shop featuring handcrafted coffee, homemade baked goods, and restored antiques. Come in and enjoy a fresh baked pastry, delicouse coffee, or a hot cup of tea.
---
WPA New Deal Post Office Mural

Escape the Winter chill inside the Stuart Post Office located on Mainstreet to see this beautiful New Deal Post Office Mural painted by John E. Costigan in 1942. This mural is listed on the Appalachian Mural Trail where you can read all about its history.
---
Primland Resort
Overnight guests to the resort can enjoy Primland's 12 Days of Christmas celebration with events such as their Christmas Light Trail, the Gingerbread House Workshop, or the annual New Year's Eve Masked Ball. Join in the festivities and make your lodging reservations here!
---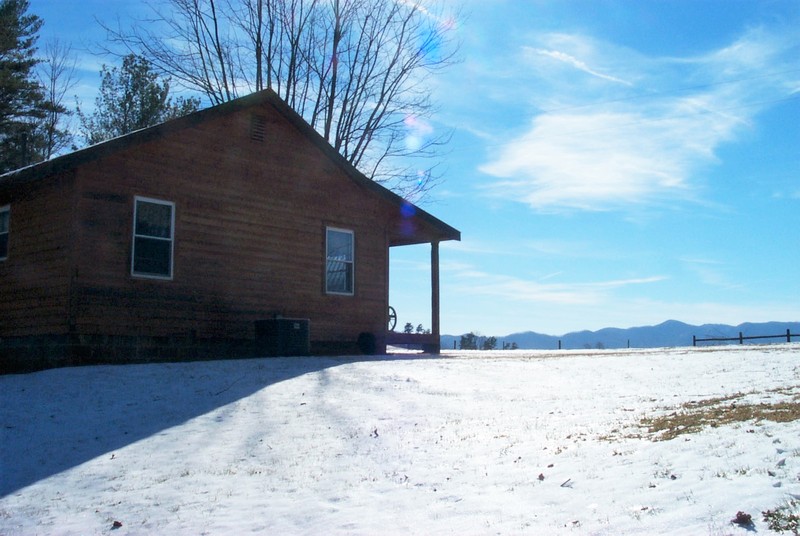 Cozy Cabins & Cottages
Get cozy by the fireplace with a loved one while you watch the snowfall on the Blue Ridge Mountains. Patrick County has a variety of cabins available to suit your needs and lifestyle that will help you get away from it all this Winter. Choose from rustic cabins that bring your closer to nature, cozy little cottages that feel like home, or luxury mountaintop homes that will spoil you. Check out Places to Stay section to find the best cabin for you.
---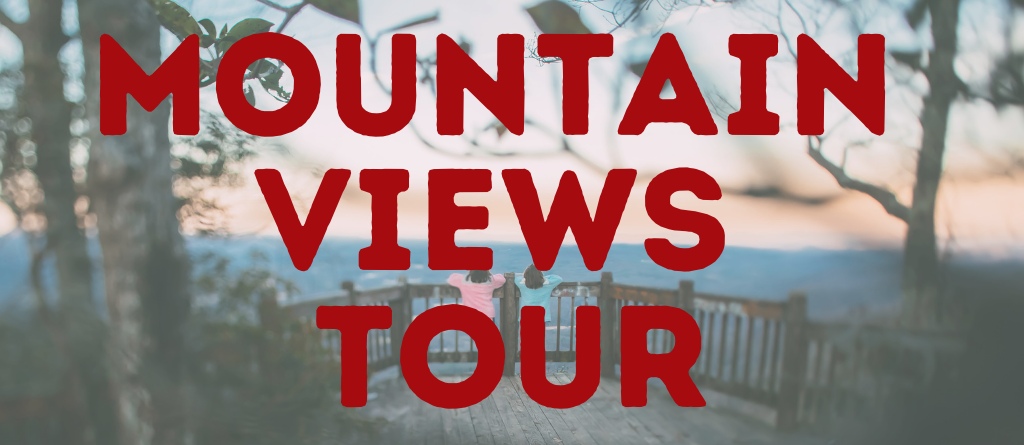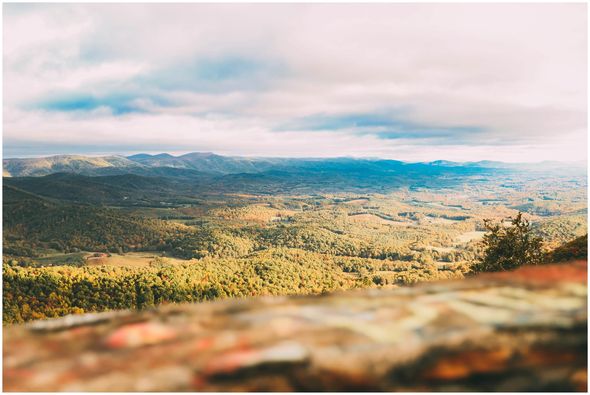 Winter offers a much more expansive view at out overlooks. Use this tour to as a guide experience them all!
Blue Ridge Parkway – The Blue Ridge Parkway wanders through Appalachian Mountains of Virginia and North Carolina and is dotted with scenic views and small towns. Traveling along this road is the perfect way to explore the mountains and meet the people that call them home.
Lovers Leap – Named after the tragic love story that took place at adjacent Fred Clifton Park, Lover's Leap Scenic Overlook is by far the largest overlook in the area. Its colorful rock wall runs alongside the roadway of Route 58 with easy on, easy off parking. Travelers from all over the world stop here to gaze into the distance. Witness the panoramic views of the mountains & valley and see hundreds of miles out.
Angel Overlook – Angel Overlook is located on notoriously curvy Squirrel Spur Road between Ararat and Meadows of Dan. This is the perfect place to pause your backroads cruise for a picnic lunch and enjoy the views of the neighboring North Carolina skyline. This overlook gets its name from the Angel family who donated the land for travelers to enjoy in 2009. You can find travel and area information at the information kiosk located right beside the overlook
Groundhog Meadow Overlook – Step back in time at the Groundhog Mountain Observation Tower at Groundhog Hill, located at milepost 189 on the Blue Ridge Parkway. This structure was used by the Forest Service to watch for fires and other emergency situations. Climb the stairs to the top of the tower for amazing 360-views of the surrounding Mountains. This site also offers picnic tables and restrooms.
Fred Clifton Park – Conveniently located just off of Route 58 on Meadows of Dan mountain is Fred Clifton Park. This small park hosts three different overlooks with picnic tables and grills scattered in the privacy of trees and rhododendron bushes. With the beautiful Blue Ridge Mountains as their backdrop, they jumped into the great blue yonder to be together forever. Some say you can still hear them when you stand on the overlook platform and look out at the expansive view.
Round Meadow Overlook – Take an easy 20-minute walk on the Round Meadow Creek loop trail at milepost 179.3 on the Blue Ridge Parkway and view the Round Meadow Overlook of the massive 20th-century parkway bridge. Take the right fork at the start of the trail to gradually descend into a hollow. Continuing on the loop, you will pass under the bridge at the bottom of the trail, and then once again as you near the trail's end at the top of the hill. This second pass under the bridge lends an amazing "underlook" of this engineering marvel. Short on time? Skip the walk and take the left fork at the beginning of the trail to quickly arrive at the overlook.
Rocky Knob Overlook – This grassy overlook is located at milepost 169 on the Blue Ridge Parkway. The soft, open space is perfect for picnics and letting the children roam free. Across the road is the Rocky Knob Visitor Information Center and picnic area. From here you can start a few different hiking trails, use the restroom, take a break from the shade at a picnic shelter, and get area information from Parkway employees.
Rock Castle Gorge Overlook – Located at milepost 168.8 on the Blue Ridge Parkway, this overlook, along with the Rocky Knob Overlook, sits in the direct path of the Rock Castle Gorge National Recreation Trail. You will often see hikers appear on the forest edge, cross the overlook meadow, and continue on the path back into the trees on the other side. At this overlook, you can read about the history of the Rock Castle Gorge, including the geographic features that give the gorge its name. Close by on the parkway is the Rocky Knob Campground, a great place to pitch your tent or park your camper during your travels.
---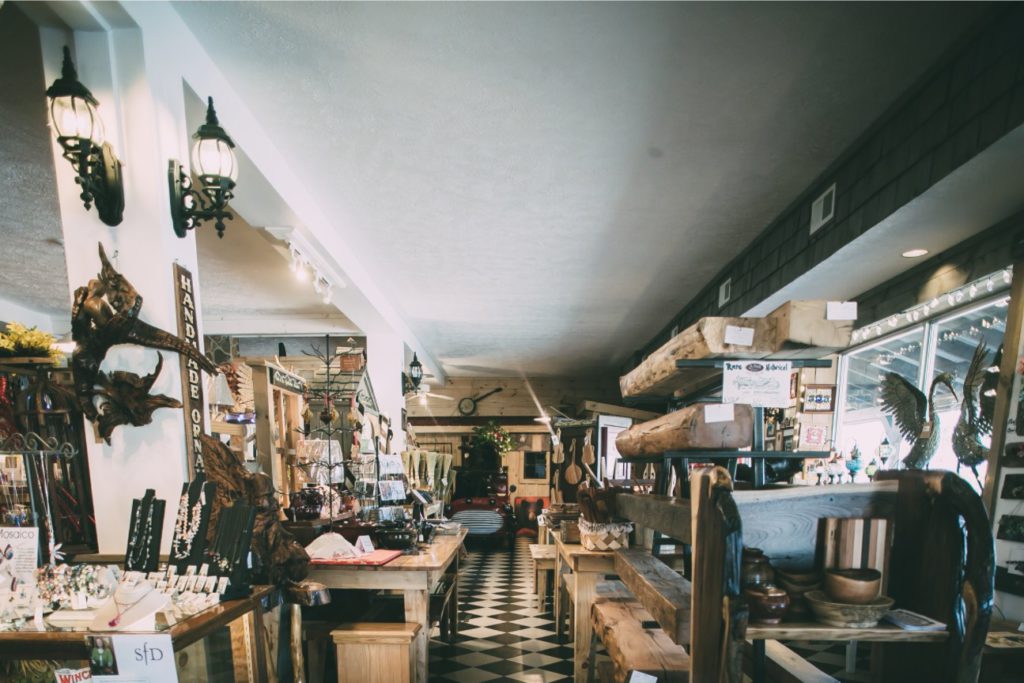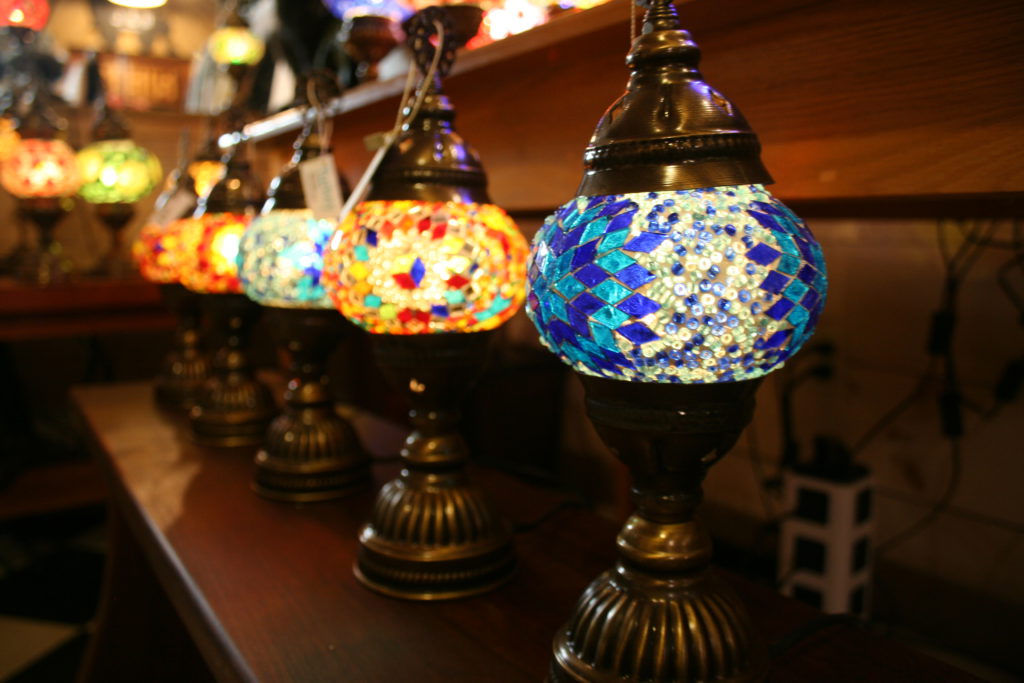 Shop 'Till You Drop
Discover the perfect gift for a loved one -or yourself- at one of the many places to shop in Patrick County.
Meadows of Dan
Chateau Morrisette Winery – Just off the Blue Ridge Parkway is one of the largest producing wineries in Virginia. Enjoy a glass of their locally-grown wines by one of the many fireplaces in their spacious winter tasting room.
Concord Corner Store – High-end local and regional artisan crafts, clothing, wine & beer, toys, and much more
High Country Lavender – Locally-grown lavender products
Jerry & Connie's House of Collectibles – Antiques and collectibles
Meadows Mercantile & Christmas in the Meadows – Souvenirs, gifts, and Christmas & holiday items
Nancy's Candy Company – Freshly made fudge, chocolate candies, gummies, snacks, jelly beans, novelty candies, and much more
Poor Farmers Market – Classic country store with souvenirs, local artisan crafts, produce, and much much more
Poppy's – Gifts, books, and alpaca-yarn products
Woolwine
Rose Window Studio & Gallery – stained glass, paintings, jewelry, and more
Stuart
Fairy Stone State Park Gift Shop – Fairy Stones, stickers, and souvenirs
Mattie B's – Stylish clothing, place-based gifts, décor, toys, jewelry, and more.
Main Street Cards & Gifts – specializing in gifts, offers stylish indoor and outdoor décor, drinkware, jewelry, and more.
Quilted Colors – Quilts, quilting supplies, fabric, patterns, workshops, and classes.
Pet Provisions – High-quality pet food, treats, toys, bedding, and much more as well as grooming, boarding, and training.
The Hatteras Pearl – Repurposed and upcycled furniture with an artistic flair
Ararat
Boyd's Violins – Beautifully handmade violins
Nita's Nook – unique gifts for that special someone who loves handmade, whimsical designs.
Patrick Springs
Gordon Trent Golf Club – Public golf club offering gift certificates
Spring Drug – Specializing in gifts, offers stylish décor, drinkware, jewelry, clothing, and more.
Regional
Still looking for things to do? Check out our regional page for ideas. From outdoor activities to fun breweries, there's always something to do!