Winter in the Blue Ridge Mountains is a magical time. The trees frost over. The hills turn from blue to silver. Witness this magical transformation for yourself with a Winter trip to Patrick County. See below for fun seasonal activities perfect for your cozy getaway.
---
Find your Hygge in Patrick County…
Hygge /ˈh(y)o͞oɡə,ˈho͝oɡə/ noun: a quality of coziness and comfortable conviviality that engenders a feeling of contentment or well-being (regarded as a defining characteristic of Danish culture).
---
Grand Fireplace at Primland – Enjoy lounging in front of the grand fireplace at Primland Resort as you sip a glass of wine and watch the snow fall from the large windows overlooking the surrounding mountains.
Honduras Coffee Shop – Sip your locally-roasted coffee in this cozy-yet- spacious coffee shop located right on Mainstreet in the heart of Patrick County.
Nancy's Candy Company – As you open the door of this expansive candy shop, the wave of fresh, sweet-smelling fudge all but smacks you in the face leaving behind a smile to match.
Intimate Events at Fayerdale Hall – Named for the lost town of Fayerdale that resides at the bottom of neighboring Philpott Lake, the newly remolded Fayerdale Hall event center at Fairy Stone State Park is available to use for your intimate gathering of 10 people or less. Enjoy a giant fireplace, full kitchen, and spacious, beautiful open room.
Cozy Up In a Yurt – At Fairy Stone State Park, there are several cozy, private yurts you can rent for yourself and a loved one to enjoy. Curl up by the fire and feel close to nature while still comfortable in your own tiny Taj Mahal. Also check out the many other private cabins you can rent here.
Longfin Grill – Grab a bite of delicious, fresh seafood at Longfin Grill and enjoy a table in the unique historically decorated indoor space or the outdoor deck that overlooks the historic Cockram Mill waterwheel over the Dan River.
Concord Corner Store – Stroll through the cozy isles of artisan crafts such as beautiful woodcrafts, authentic Turkish lamps, designer clothes, local and regional wines and beers, and so much more. Enjoy seeing demonstrations from local quilt makers on certain days. Smell the many varieties of handmade soaps and lotions. There is something for everyone in this cozy store!
Lights at Jack's Creek Covered Bridge – See the lights that line Jack's Creek Covered Bridge just after sunset. This is the perfect spot to share a private kiss in the moonlight romance of this historic landmark.
---
WPA New Deal Post Office Mural

Escape the Winter chill inside the Stuart Post Office located on Mainstreet to see this beautiful New Deal Post Office Mural painted by John E. Costigan in 1942. This mural is listed on the Appalachian Mural Trail where you can read all about it's history.
---
Primland Resort
Overnight guests to the resort can enjoy Primland's 12 Days of Christmas celebration with events such as their Christmas Light Trail, the Gingerbread House Workshop, or the annual New Year's Eve Masked Ball. Join in the festivities and make your lodging reservations here!
---
Cozy Cabins & Cottages
Get cozy by the fireplace with a loved one while you watch the snow fall on the Blue Ridge Mountains. Patrick County has a variety of cabins available to suit your needs and lifestyle that will help you get away from it all this Winter. Choose from rustic cabins that bring your closer to nature, cozy little cottages that feel like home, or luxury mountaintop homes that will spoil you. Check out out Places to Stay section to find the best cabin for you.
---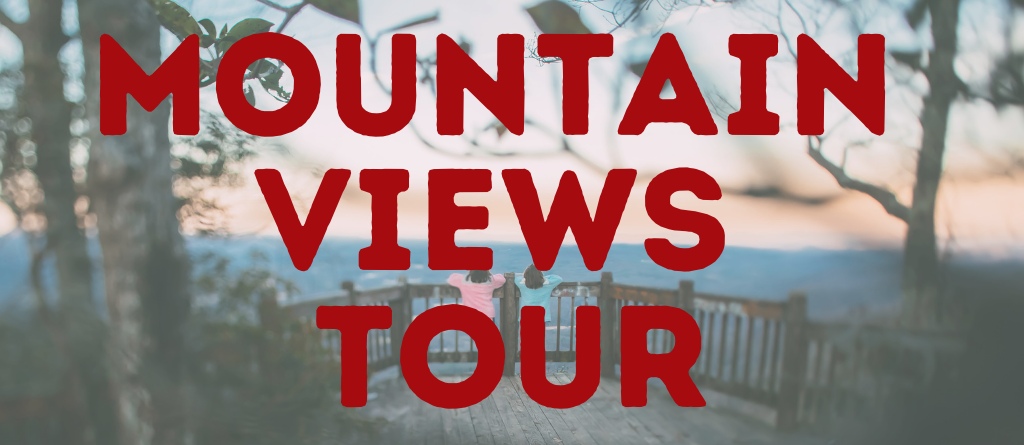 Winter offers a much more expansive view at out overlooks. Use this tour to as a guide experience them all!
---
Shop 'Till You Drop
Discover the perfect gift for a loved one -or yourself- at one of the many places to shop in Patrick County.
Meadows of Dan
Chateau Morrisette Winery – Just off the Blue Ridge Parkway is one of the largest-producing wineries in Virginia. Enjoy a glass of their locally-grown wines by one of the many fireplaces in their spacious winter tasting room.
Concord Corner Store – High-end local and regional artisan crafts, clothing, wine & beer, toys, and much more
High Country Lavender – Locally-grown lavender products
Jerry & Connie's House of Collectibles – Antiques and collectables
Meadows Mercantile & Christmas in the Meadows – Souvenirs, gifts, and Christmas & holiday items
Nancy's Candy Company – Freshly made fudge, chocolate candies, gummies, snacks, jelly beans, novelty candies, and much more
Poor Farmers Market – Classic country store with souvenirs, local artisan crafts, produce, and much much more
Poppy's – Gifts, books, and alpaca-yarn products
Woolwine
Rose Window Studio & Gallery – stained glass, paintings, jewelry, and more
Stuart
Bengle Apparel Outlet – Pre-made and custom printed shirts
Fairy Stone State Park Gift Shop – Fairy Stones, stickers, and souvenirs
Mattie B's – Stylish clothing, place-based gifts, décor, toys, jewelry, and more.
Main Street Cards & Gifts – specializing in gifts, offers stylish indoor and outdoor décor, drinkware, jewelry, and more.
Quilted Colors – Quilts, quilting supplies, fabric, patterns, workshops, and classes.
Pet Provisions – High quality pet food, treats, toys, bedding, and much more as well as grooming, boarding, and training.
The Hatteras Pearl – Repurposed and upcycled furniture with an artistic flair
Ararat
Boyd's Violins – Beautifully handmade violins
Patrick Springs
Gordon Trent Golf Club – Public golf club offering gift certificates
Spring Drug – Specializing in gifts, offers stylish décor, drinkware, jewelry, clothing, and more.