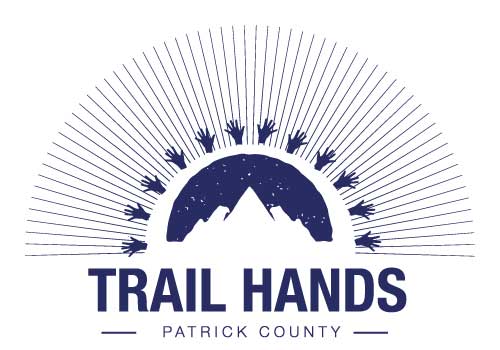 The Family Feeling of Patrick County sits at the Mayo River Rail Trail in Stuart, Virginia. The Danville and Western Railway (fondly called the Dick and Willie; less fondly the "Delay and Wait") grew out of the Richmond and Danville RR. A narrow-gauge line was extended from Danville to Martinsville in 1882, then to Stuart in 1883, where there was a turntable to head the locomotive back to Danville. In addition to passenger service, the D&W served the wood products and agricultural businesses in Patrick County. This meant people could buy a ticket to Danville and beyond, and farmers, loggers, and sawmills in Patrick had a much wider market for their products. Sadly, roads and cars were the demises of passenger service. Later, the D&W freight business in Patrick dwindled, and the line from Martinsville was abandoned in 1942. See Larry Hopkins' book The Dick and Willie for more information.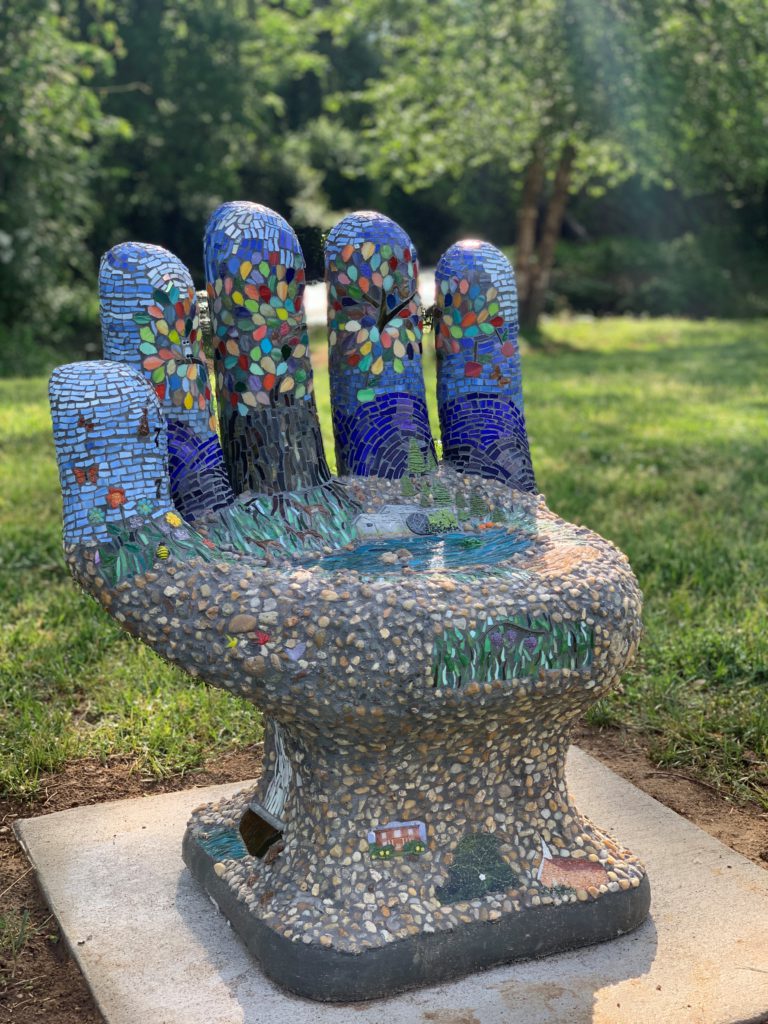 Artist: Nancy Clark
Nancy Clark, after a work history including nursing and counseling, found her creative voice by taking pieces of broken glass and forming them into works of art. She is an award-winning artist in warm glass art. She owns and operates First Day Designs where she teaches adults and children glass art as well as creates. She has a love of nature and wildlife. There is a good chance you might see Nancy paddling her kayak on the Smith River.
Nancy's hand titled "The Family Feeling of Patrick County" at Mayo River Rail Trail was inspired by her visits and memories of Patrick County. Mosaic and fused glass techniques were used to make miniature visuals of things that represent Patrick County. Bicycling, vegetables, flowers, kayaking, fishing, wine, hiking, wildlife, covered bridges, Mabry Mill, and the Blue Ridge Mountains are a few of the examples that are hidden, both, in Patrick County and in her hand design.