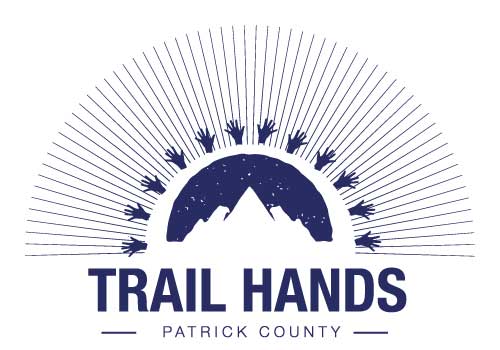 When you come to visit our trail at Dan River Park in Ararat, Virginia, you may ask about the river. Both the Dan and the Ararat Rivers originate in the mountains that overlook the park. The Dan runs east and the Ararat runs west. Here we are surrounded by freshwater streams, creeks, and branches that feed these rivers. This region, known as the Dan River District, has an abundance of wildlife including trout, deer, wild turkeys, and numerous songbirds. We have a rich history to discover and a connection to mountain music to enjoy. Our warm and friendly population is ready to welcome you, and share our southern cooking, and our history.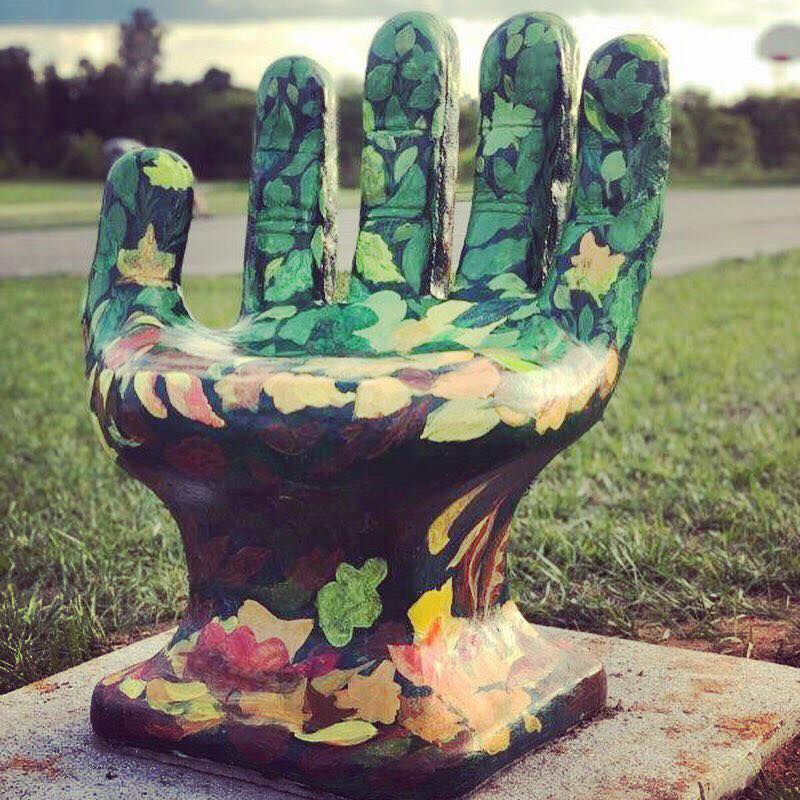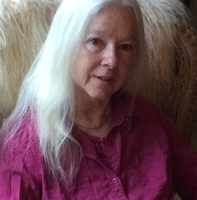 Artist: Sarah Reyburn
Sarah Reyburn is a creative artist and farm owner. Her art is always influenced by the environment and nature around her. She has been drawing all her life as a way of understanding the world around her. She also enjoys exploring many conventional and non-conventional forms of art such as silk painting and fiber arts. She loves representing nature realistically and also likes venturing into the realms of fantasy.
Sarah's hand titled "Mountain Leaves" at Dan River Park represents the changing leaves throughout the year in Patrick County with spring leaves on the fingers turning to colorful fall leaves on the base. The leaves represent trees that are indigenous to the area such as poplar, oak, locust, and maple.