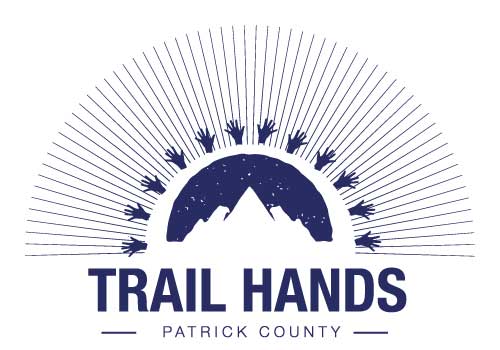 At Mountain Top Park in Meadows of Dan, Virginia sits Bridging Tradition. Meadows of Dan is home to many historic establishments including Mayberry Trading Post, Mabry Mill, Concord Primitive- Baptist Church built in 1833, Cockrams Mill- local baptism hole for churches in the community and two rock Churches, Mayberry Presbyterian Church- Built in 1925 and Slate Mountain Presbyterian Church – Built in 1932 by Mr. Childress.

Mayberry Creek Post Office was established between 1872 and 1922. In 1922 the post offices in the area consolidated. The building was sold and became the Yeats's Brothers store. In 1960's the building was bought by Addie Wood and became Mayberry Trading Post. Mayberry Trading Post holds Appalachia traditional products such as molasses, apple butter, preservatives, and other crafts.

Mayberry Mill is an outstanding example of mountain architecture and workmanship. There is a whiskey still, a sorghum mill, and a working blacksmith shop offering a look into the tanning and shoemaking crafts.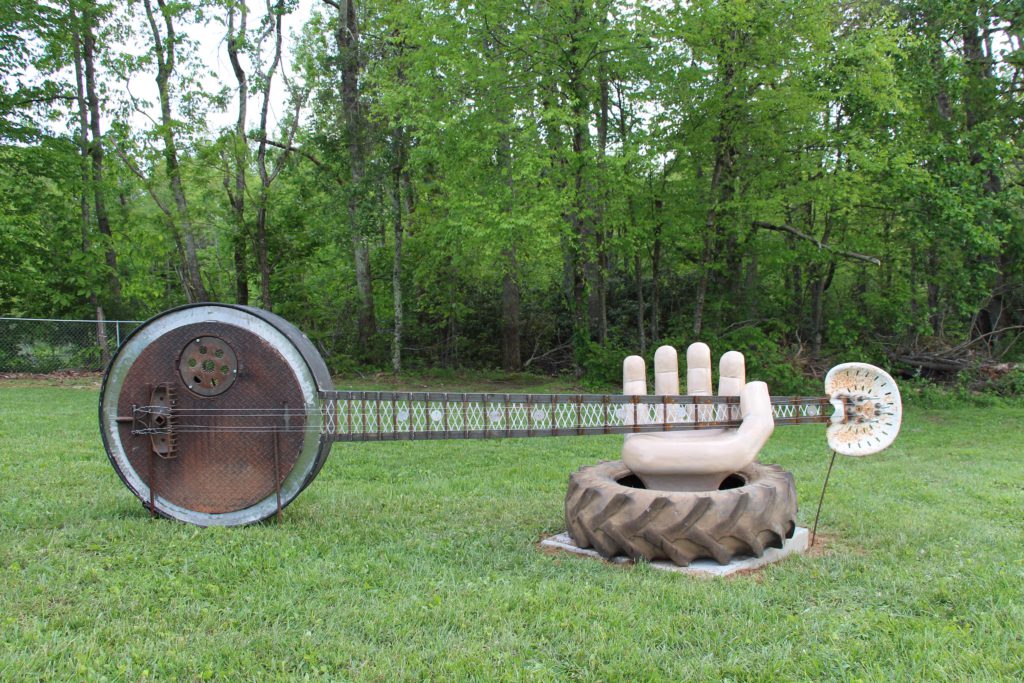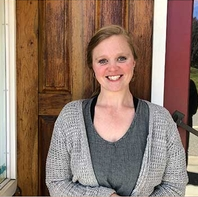 Artist: Grace Helms
Grace Helms is a Patrick County Art Educator and Artist. She is can be seen throughout the county painting castles on library walls, leading art classes, and exhibiting student artwork. She grew up on a farm in Patrick County and has had a lifelong love of the county and art. She is in love with Jesus, her family, nature, teaching, and making art. She loves the process and development of herself through her art. Her art changes with the flow of life and her makings show the journey.
Grace's hand titled "Bridging Tradition" at Mountain Top Park is holding a large banjo made from everyday objects used in Patrick County. The tractor tire, (the musician's shirt), represents the farm. Metal found at a local sawmill, farms, and construction business is the neck of the banjo. The peghead is a tractor seat. The frets are made from rebar. The inlays are cut designs from parts of the local library. The body of the banjo is made by a retired fan representing warm summer nights in PC. The drum head is a Manhole. The bridge is a rake. The story is found in working hard by day and the music we play on our front porches in the evenings. These are the songs we pass down to our children. Our faith, hard work, and love for family are passed down from generation to generation. The welds represent the strength of the community present in each locality in Patrick County, with each neighbor willing to lend a hand to bridge gaps and support a loving Patrick County tradition.