Hot summer days have many of us seeking refuge in the water. Patrick County offers a wealth of locations where you can cool off while taking in spectacular scenery. We put together a roundup of the best places in Patrick County to swim, paddle or splash the days away.
Best Spots to Swim or Splash
Go for a dip, dive or slide in one of our local swimming pools. Be sure to check out the water slide at Stuart Dehart park! Or, take in spectacular scenery in one of our off-the-beaten-path swimming holes.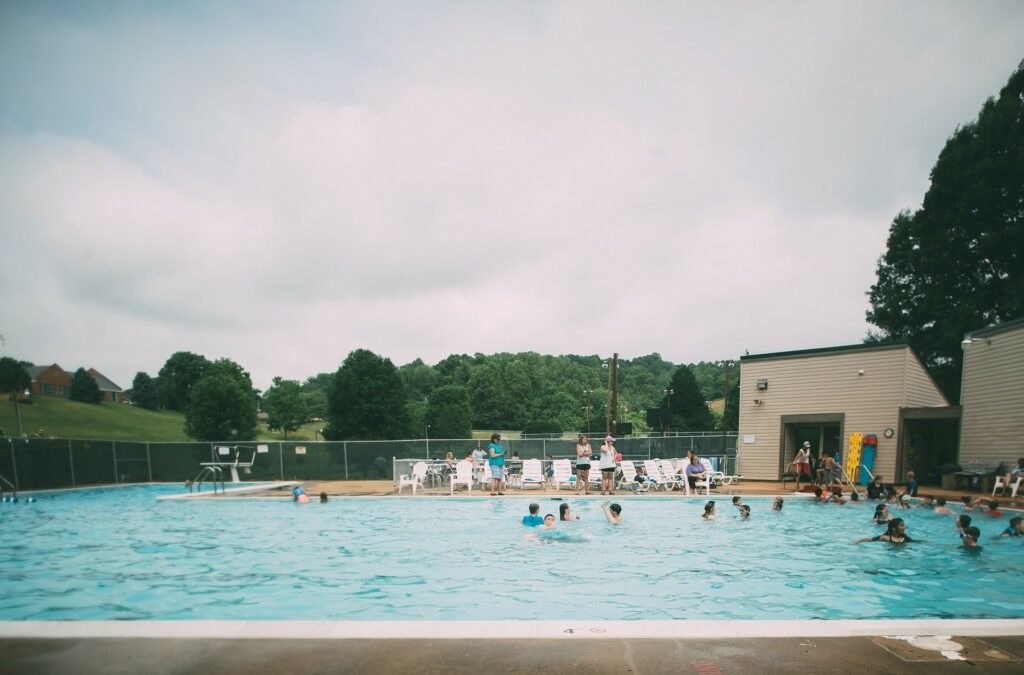 Swimming Pools
Stuart Dehart Park: Located in Stuart Virginia, the Dehart pool is open 11 am – 6 pm Monday – Friday, 12 pm – 7 pm Saturdays, and 1 pm – 7 pm on Sundays. Admission is free for children three and under. It is six dollars for children four to six and for senior citizens, and seven dollars for adults.
Deer Run Campground: This campground offers a variety of activities for families and includes an outdoor pool. The entrance fee is $5.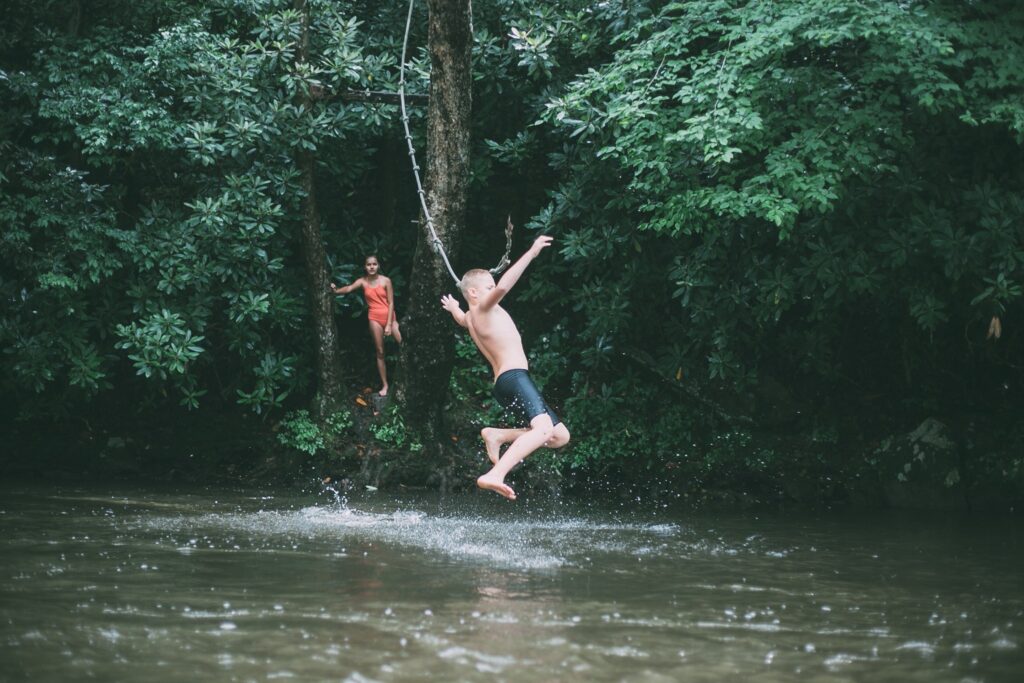 Lakes, Streams and Swimming Holes
Fairy Stone State Park: Fairy Stone Park is open daily 8 am – 10 pm. Lifeguards are on duty Friday, Saturday, and Sunday. The swimming fee for those days is $4 for kids 3 – 12 years old and $5 for adults. Parking is $7
Goosepoint Campground: Enjoy the natural shoreline and clear waters of Philpott Lake. Whether swimming, fishing, or boating, there are endless ways to enjoy the natural beauty of Philpott Lake.
Jacks Creek Covered Bridge: There is a deep swimming hole under the bridge in the Smith River that is perfect for cooling off during the summer heat.
Mayo River Rail Trail: Enjoy the shallow swimming hole in the Mayo River, well suited for smaller children to splash around in.
Best Spots for a Paddle
For those looking to add a little adventure to their summer splashtime, Patrick County offers some of the Blue Ridge Mountains' best spots to float along the water.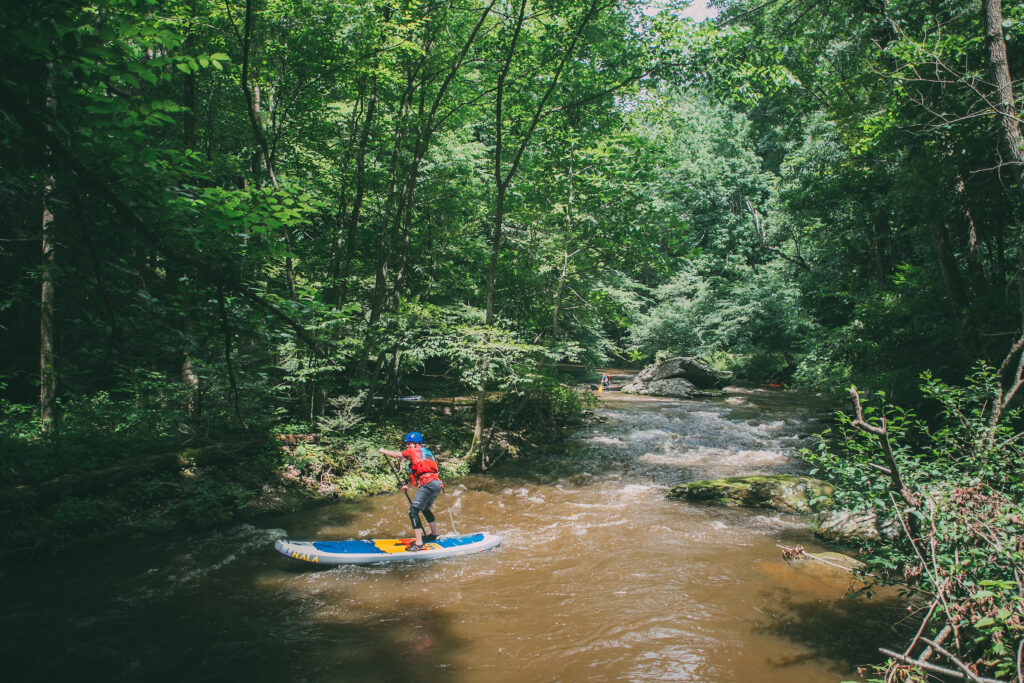 Fairy Stone Park is a great place to fish or spend the day out on the water. The lake covers 168 acres and it is a great place to catch trout and panfish. Rowboats, paddleboats, stand-up paddleboards, kayaks, and canoes are available for rent from Memorial Day through Labor Day.
Kibler Valley at Dan River is one of the best places to access the Dan River. It's a popular spot for kayakers, tubers, and canoers. Kibler is also home to the annual Kibler Valley River Run hosted by the Red Bank Ruitans each July.
Philpott Lake is located twenty minutes away from Fairy Stone State Park. There are ten boating ramps located throughout the lake. Motorized and manually powered vessels are allowed. All vessels MUST be operated in accordance with Federal and State laws. For online information regarding boating requirements go to www.dgif.virginia.gov/boating/.