Attention: Fall 2020 Is Not Canceled!
The natural beauty and abundant adventure of Patrick County come to a peak every Autumn with the change of the leaves throughout our Blue Ridge Mountains and valleys.
This year, however, Fall in Patrick County looks a bit different. We will miss our plentiful harvest festivals, Pancake Days in Meadows of Dan, Spooktacular on Halloween, and many other events that locals and tourists alike look forward to all year.
But that does not mean Fall is canceled this year! Give in to your Wanderlove and explore beyond your own backyard this Fall in Patrick County, VA. We have compiled a list of all the Fall activities happening in Patrick County this year that are low-contact and safe to enjoy this season.
---
Scarecrow Contest
The Chamber of Commerce is hosting a Scarecrow Contest for community businesses and individuals during the entire month of October. Drive around the county to see all the different scarecrows and vote for your favorite on the Chamber Facebook page here. Maybe you will even see the Chamber Director, Rebecca Adcock, adorning one of her 31 Halloween costumes she will wear each day for the contest as she visits each scarecrow.
---
Agritourism
Its harvest time in Patrick County and you are welcome to join in! See the list below for fun ways to fill your horn of plenty this season.
Batts Blooming Blessings Farm
This charming little farm in Critz, VA is a haven from the hustle and bustle of everyday life. Make friends with free-roaming goats, chickens, and pigs. View honeybee hives. Bring a picnic lunch and relax on the lawn. View their barn quilts also on the Patrick County Barn Quilt Trail. Log on to the farm's Facebook page to contact the farmers and make your reservations to visit. No admission costs, but donations are always welcome. Normally they have sunflowers for picking $1 per stem, but they've had a bad deer season this year. We're looking forward to summer flowers in 2021!
Doe Run Farm Sunflower Maze
Doe Run Farm in Ararat, VA operates year-round with a variety of crops produced in every season. In the Fall, they are opening their gates for the 13th Annual Fun Field Days at the Sunflower Maze! This year, the Farm is open from September 26th through October 31st on Saturdays from 10am – 8pm and Sundays from 1pm – 7pm. Work your way through the large 6-acre sunflower maze, cruise the farm on a hayride, have fun with the apple launchers, pumpkin bowling, and a giant jump pad for kids. Leave with all kinds of goodies like pumpkins, apples, sunflowers, Fall decorations, apple pies, and peanut butter delights. Adults 12 & over $10, Kids 4 – 11 years $6, and 3 & under free. Group reservations on weekdays only. Snacks and drinks available for purchase. Visit their website to learn more.
Levering Orchard
Levering Orchard in Ararat, VA is a 3rd-generation, family-owned orchard celebrating its 112th year in 2020! Visitors to Levering Orchard are treated to pick-your-own cherries, peaches, pears, and apples in a gorgeous mountain setting. Fall apple & pear season at Levering lasts from September through mid-November. They provide you with buckets and ladders to make picking and carrying your apples easier. You can call 276-755-3593 for up-to-date information on available apple varieties. For next summer, you can also visit the Cherry Orchard Theatre on the property that hosts outdoor plays and music with a Blue Ridge Mountain backdrop. Most of the plays performed were written in conjunction with orchard owner Frank Levering and feature stories that are local to the area. Although their theater season has ended for 2020, you can check their website for an updated schedule for next summer. Cash or check only.
Windy Hill Orchards
This small orchard has been in the Noonkester family for over 100 years. They offer pick-your-own blueberries, peaches, blackberries, grapes, apples seasonally. All their fruit is non-GMO. The Noonkesters use a low-spray, integrated pest management system that allows you to eat the fruit right off of the tree, as nature intended. Every Thursday, September – November, you are invited to come watch as the apples are pressed into apple cider. Don't forget to leave with a fresh jug! They also sell apple cider vinegar, apple sauce, apple butter, jams, and dried apples. The orchard is open Thursday (10 am-5 pm), Friday (1 pm-5 pm) , and Saturday (10 am-5 pm).
Produce Stands & Farmers Markets
Stuart Farmers Market: Every Friday from 8 am until 12 pm, there is a buzz in the air of Downtown Stuart that comes from the Farmers Market Pavillion. With socially-distanced spacing, you can comfortably shop all the local goodies available to you! Grab a hot cup of locally-ground coffee at one stand, a pastry at another, and wander the market to see all the produce, cheeses, eggs, meats, herbs, bread, baked goods, and crafts available for purchase.
Poor Farmers Farm: This is a classic country store located right on Route 58 in Vesta just around the curve from beautiful Lover's Leap Scenic Overlook. This spacious store offers fresh produce just in time for harvest. They also sell artisan crafts, unique plants, gifts, and even a beautiful fairy-themed room that children adore. Next summer, don't miss their Front Porch Bluegrass special events May-August!
Poor Farmers Market: Located at the heart of the Meadows of Dan Village is another classic country store, Poor Farmers Market. Grab your fresh Fall produce here as well and peruse their large variety of merchandise such as crafts, jams, cast iron cookware, motorcycle clothing, local wines, and much more.
Wade's Orchard: Situated at the base of the mountain in Woolwine and conveniently on route 8 is Wade's Orchard, a produce stand bursting at the seams with fresh Fall produce. They offer a variety of pumpkins for eating, carving, and decorating. They sell pecks & bushels of fresh apples in many varieties as well as fresh jams, and many other produce.
---
Pumpkin Hunt
WHEO Radio is sponsoring a pumpkin hunt this season! Similar to their annual Easter Egg Hunt and June Bug Hunts, tune into WHEO every day to hear clues about the locations of each pumpkin hidden throughout the county and win prizes!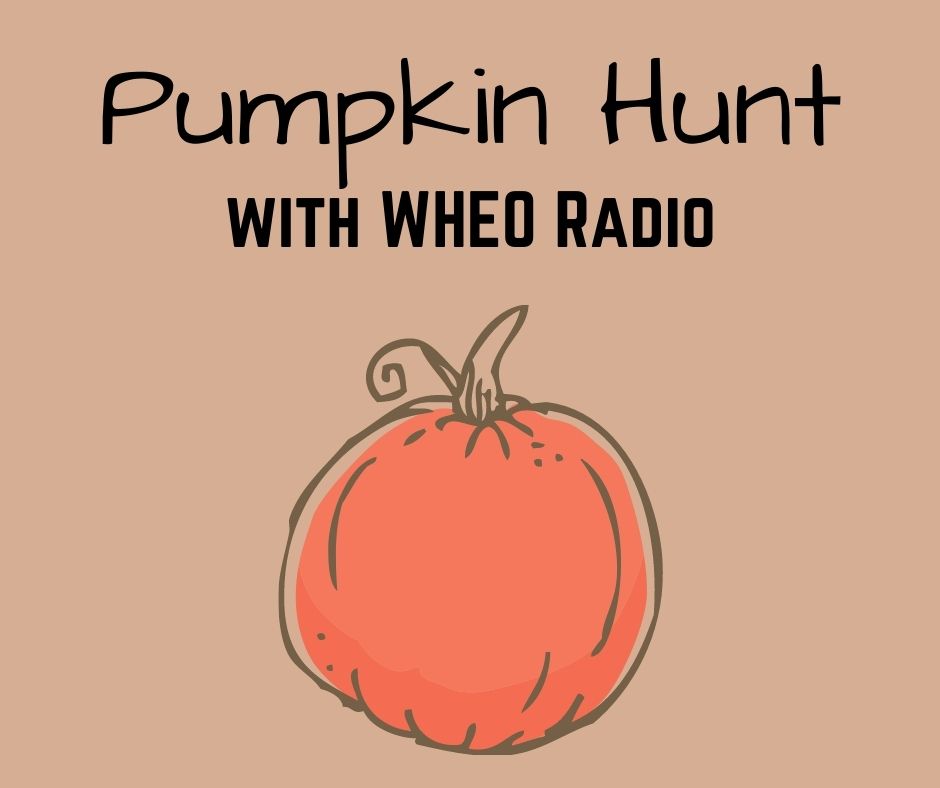 ---
No Tricks, Just Treats
Are you in need of a trick-or-treat candy fix? Head over to Nancy's Candy Co. in Medows of Dan to stock up on all your sweet favorites. They are currently doing curb-side orders and pickup only. While you're waiting for your order, grab a picture at the Candy-themed Love Sign.
---
Scenic Drives & Leaf Peeping
What better way is there to socially distance than taking a drive with your family? Driving our scenic roads and seeing the beautiful colors of the leaves is a Fall staple in Patrick County. See below for a few of the many recommended roads to travel that will give you the best views of the leaves and best curves around the mountains. Check out The Jagged Edge for more scenic drives of the surrounding area. Please remember to drive carefully and pay attention to the road.
---
Pumpkin Carving Contest
The Caring Hearts Free Clinic will be hosting a Pumpkin Carving Contest in October!
Patrick County Trail Hands
Visit the five locations of these beautiful Trail H.A.N.D.S. at five different walking trails throughout the county. Click on the image to learn more about the Trail H.A.N.D.S. project and find their locations.
Patrick County Barn Quilt Trail
For every structure in Patrick County, there is a unique barn quilt. Drive around to find them all! Grab the most up to day list of barn quilts on the trail at the Barn Quilt Trail Facebook Page. Remember to drive carefully and pay attention to the road.
Patrick County Love Signs
Patrick County is full of love! Travel the county to experience it for yourself. Read more here.
---
Fall Hiking
Fall is the perfect time for getting outdoors to enjoy the cool temperatures and damp smells of the forest. Enjoy a hike this Fall with someone you love. Remember: take only pictures, leave only footsteps.
Rock Castle Gorge National Recreation Trail: This 11-mile moderately trafficked loop trail may be a challenge to complete but is well worth the effort. The trail has two entry/exit points. One at the base of the mountain in Woolwine at Little Rock Castle Creek and the other at the Rocky Knob Recreation Area, specifically at the campground. The trail goes through meadows, over fences, across creeks, down steep pathways, and beside abandoned mountain ruins. The lower Rock Castle Creek offers fishing opportunities as well as primitive camping and picnicking. Looking for a shorter hike? The Rocky Knob Recreation Area also has the Black Ridge Loop Trail (3 miles) and Picnic Loop Trail (1 mile).
Dehart Botanical Gardens Trail: This is a challenging 6-mile loop trail located right off route 58 on Meadows of Dan Mountain and owned by Ferrum College. Before entering the property, you need to contact Ferrum College to sign a waiver ( 540-365-4370 ). This strenuous hike features beautiful mountain views, large rock outcroppings, a cave, a waterfall, historical ruins, and many fascinating native plant species.
I.C. Dehart Park Trails: The mountain bike loop trails at I.C. Dehart Park consist of two single-track routes, Woolwine East (8 miles) and Woolwine West (5 miles). These trails are used for the annual Virginia State Mountain Bike Championship Race: Bootlegger's Blitz and have great rock gardens, moderate climbs, and fun technical trail features scattered throughout the system.
Pinnacles of Dan Trails: The roughly 6-mile hike to the Pinnacles of Dan begins at the Pinnacles Hydro Plant in Meadows of Dan. Go inside the hydro plant and sign a waiver from the plant attendant before embarking. This hike is only recommended for very experienced adventurers who are skilled at navigation and don't mind some scrambling. You will be rewarded at the top with breathtaking views of the pinnacles and surrounding mountains.
Round Meadow Creek Trail: This easy 0.3 mile, 20-minute loop trail is right off the Blue Ridge Parkway, south of Meadows of Dan. It's great for all experience levels and features a small river, a bridge overlook, and is a great location for birding.
Trails at Fairy Stone State Park: Fairy Stone State Park features eleven different trails for hiking, mountain biking, and horseback-riding that range from easy to difficult, all with great views and opportunities to view wildlife. Don't miss the waterfall on the Little Mountain Falls trail! See their trail guide here for more info.
L.E.A.F. Trail: The Link to Education About Forests (LEAF) Trail is a heritage-based outdoor classroom at Reynolds Homestead. This easy trail is 1 mile long and offers beautiful views of the surrounding forests. The trail is open throughout the year from dawn until dusk and offers seasonal observers an opportunity to experience the changing habitat of native flora and fauna.
---
Fall At Primland Resort
Primland Resort is the playground of the Blue Ridge Mountains. Experience the change of the leaves like never before from your very own Primland luxury treehouse. The activities at Primland are not just for overnight guests! Choose from many fun outdoor adventures like horseback riding, sport shooting, hunting, hiking, paddling, and more. t.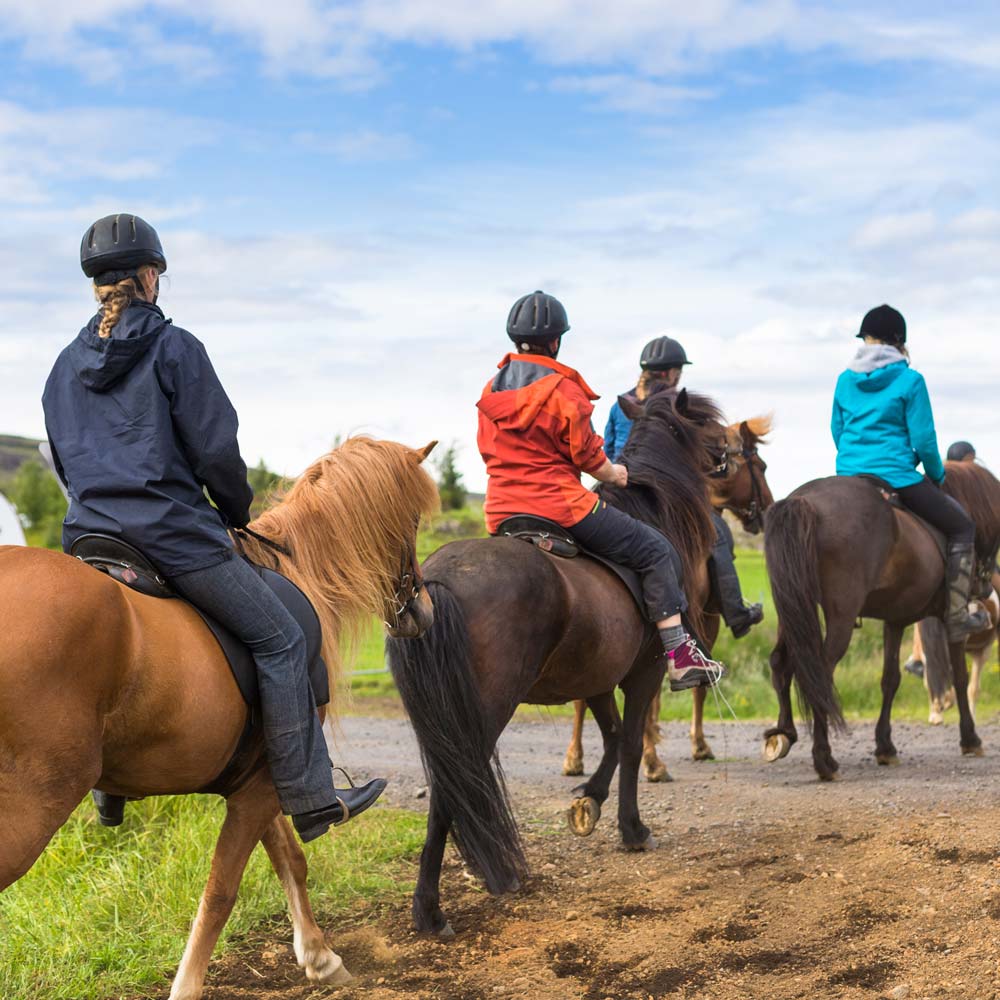 Birding & Wildlife Trails
Follow the Birding & Wildlife trails set by the VA Dept. of Wildlife Resources to see plenty of Fall wildlife. Patrick County hosts three of these trails within its borders: Sweet Mountain Laurel Loop, Blue Ridge Highlands Loop, and Fairy Stone Loop. See the VADGIF map to learn more about the wildlife at each trail.
---