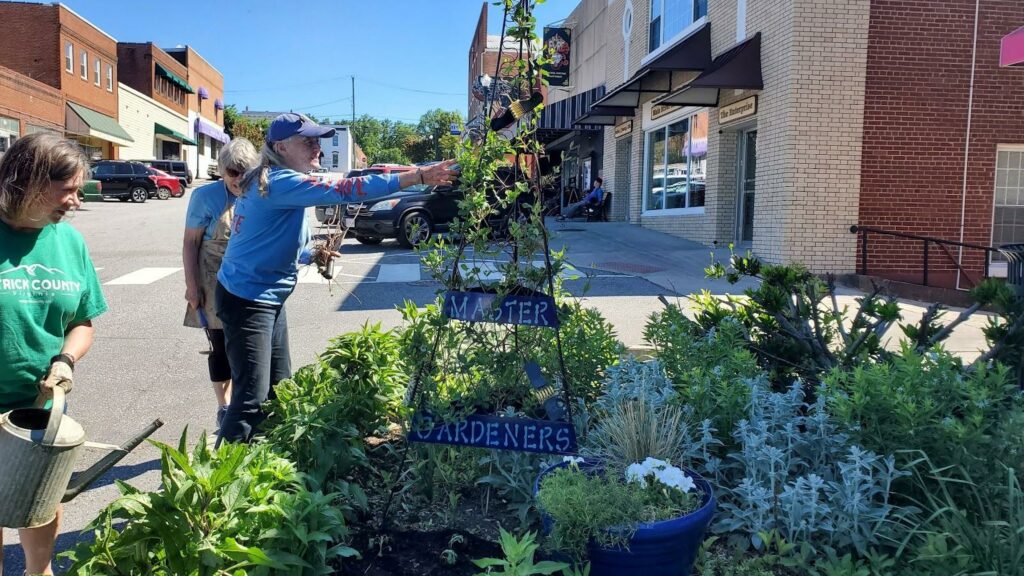 If you've ever traveled through Patrick County during the spring or summer you've probably seen the beautiful flower gardens decorating Stuart's Main Street. These gardens are created by a group of local volunteers who work to beautify and educate the county. The Master Gardeners are a group of trained volunteers who are certified by the Virginia Cooperative Extension. These volunteers are tasked with creating and maintaining gardens that work with native pollinators and environments.
The Master Gardeners must complete at least fifty hours of training along with fifty hours of volunteer work to become an official Extension Master Gardener. This ensures that the Master Gardeners have ample knowledge to host classes and events for the public to attend. There are many topics a Master Gardener needs to have knowledge of including botany, entomology, pesticides, water quality, and plant pathology just to name a few. These skills are then passed down to the community at large to help improve both gardening techniques and the environmental impacts of gardening.
The Patrick County Master Gardeners work with other local organizations, such as the Blue Ridge Regional Library and Patrick County Tourism, to encourage an interest in pollinator-friendly gardening techniques. These educational events are free to attend and are a great way to learn gardening skills. Learning how to work with local pollinators when gardening is a great way to improve the natural landscape around your home.

During the spring and summer, the Patrick County Master Gardeners host learning garden workshops. These workshops are free to attend and cover a variety of topics including soil rehabilitation, berry growing, herb growing, seed saving, and microclimates.
Another educational event hosted by the Master Gardeners is the Spring Garden Symposium. This symposium is one of the larger events hosted by the Patrick County Master Gardeners and each year it features a selection of knowledgeable speakers. The symposium is a great event for those who want a more in-depth and technical understanding of plants and gardening techniques. The symposium takes place in March each year. For more information about the symposium and learning garden workshops, check out the Patrick County Master Gardeners on Facebook.
If you're interested in learning more about the Master Gardeners, check out the Spring 2023 issue of the Patrick County Magazine.