From winding back roads to stunning mountain vistas, it's no wonder Patrick County attracts photographers from all over to capture the annual fall leaf change.
Starting in mid-October, the rural landscape of Patrick County comes alive with the colors of fall. Take a winding drive on the Blue Ridge Parkway for stunning mountain views, explore our backroads for off-the-beaten path scenery, or take a hike along our hundreds of miles of wooded trails. No matter how you want to capture fall, Patrick County is the perfect backdrop.
We rounded up some of our local's favorite spots to photograph fall leaves. Take a look at our guide to the best places to photograph fall leaves in Patrick County.
Tag your photos with #VisitPatrickCounty on social media. Follow the hashtag to explore Patrick County from anywhere.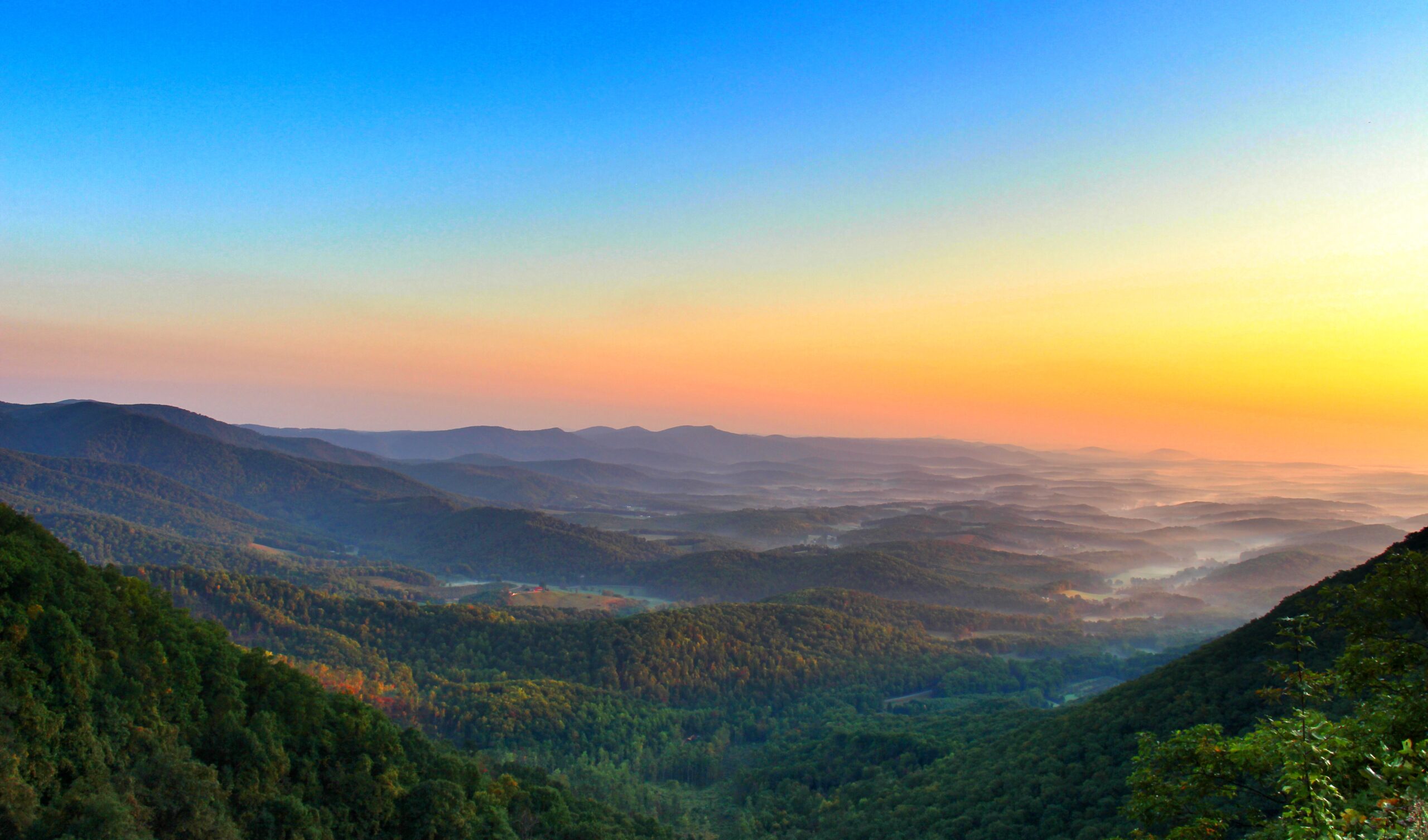 Lovers Leap at Fred Clifton Peak
At an elevation of 2930 feet, Fred Clifton Park provides multiple breathtaking views of the northern Blue Ridge Mountains and Valley of Patrick County. A beautiful, densely wooded area surrounds the picnic and parking areas. Lovers Leap Scenic Overlook is located adjacent to the park.
Where: U.S. Rt. 58 in Vesta, Virginia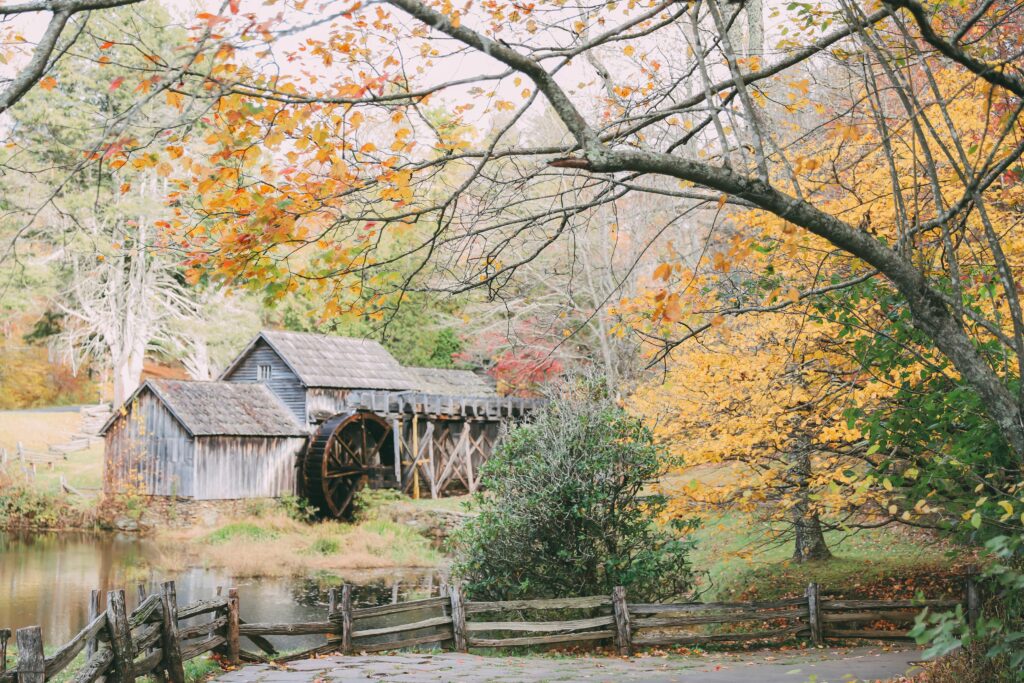 Maybry Mill
Called "one of the most picturesque places on the Blue Ridge Parkway" by the National Park Service, Mabry Mill offers historic hiking trails, cultural demonstrations, and a decades-long tradition of Sunday afternoon music and dancing.
Where: Blue Ridge Parkway
Milepost 176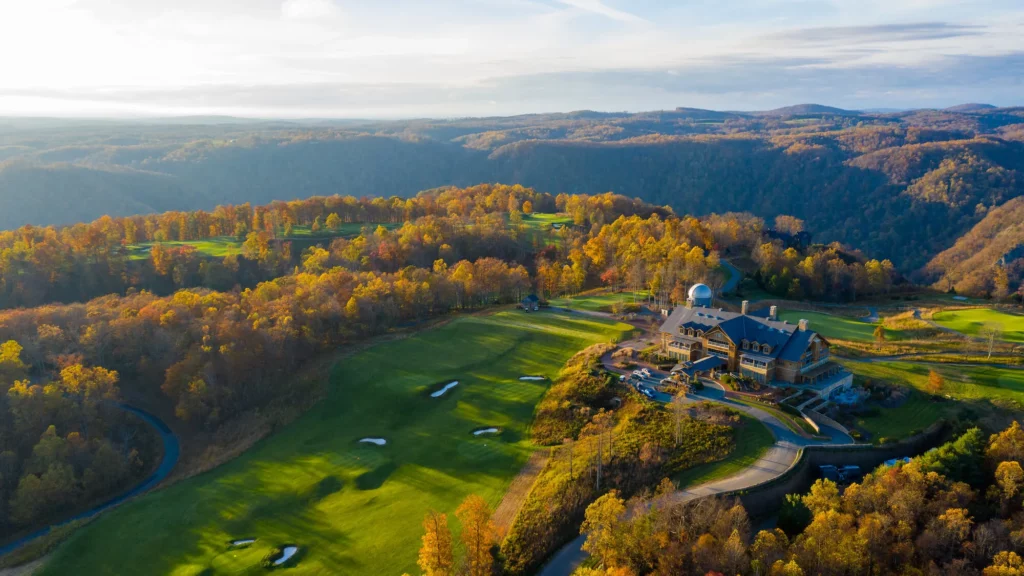 Primland Resort
This 12,000-acre private resort features luxury accommodations, private trails and outdoor sports and recreation. Rated the #1 rated resort in the Southeast U.S by Condé Nast Traveler, this private retreat offers a five-star lodge and several luxury treehouses and cottages.
Where: 2000 Busted Rock Rd, Meadows of Dan, 24120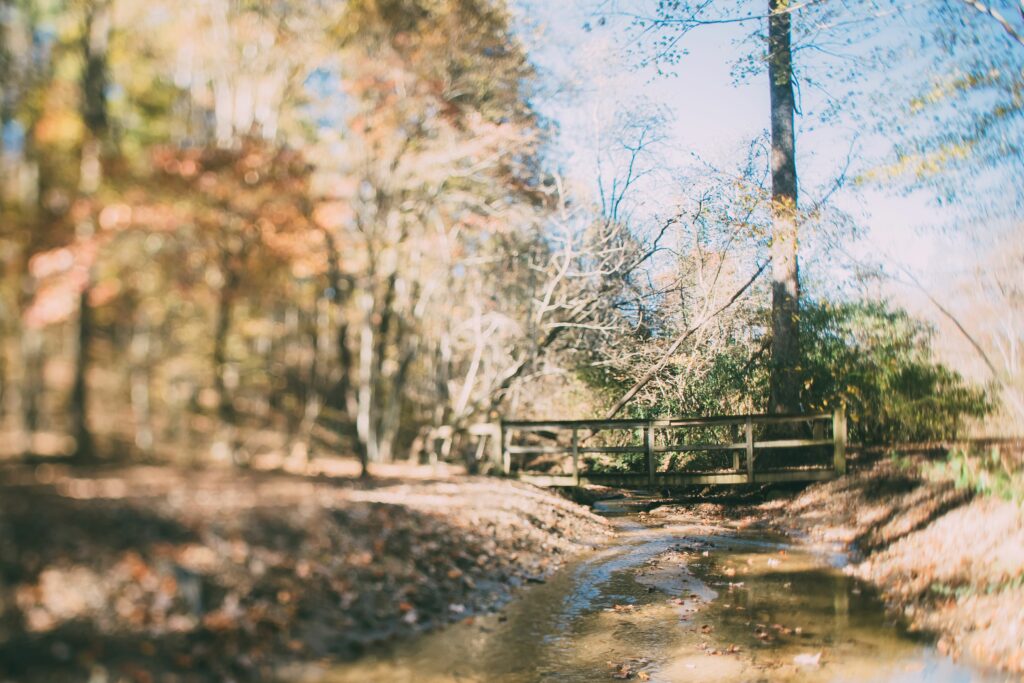 Reynolds Homestead/L.E.A.F. Trail
The Link to Education About Forests (LEAF) Trail is a heritage-based outdoor classroom at Reynolds Homestead. This easy trail is 1 mile long and offers beautiful views of the surrounding forests. The trail is open throughout the year from dawn until dusk and offers seasonal observers an opportunity to experience the changing habitat of native flora and fauna.
Where: 463 Homestead Ln, Critz, VA 24082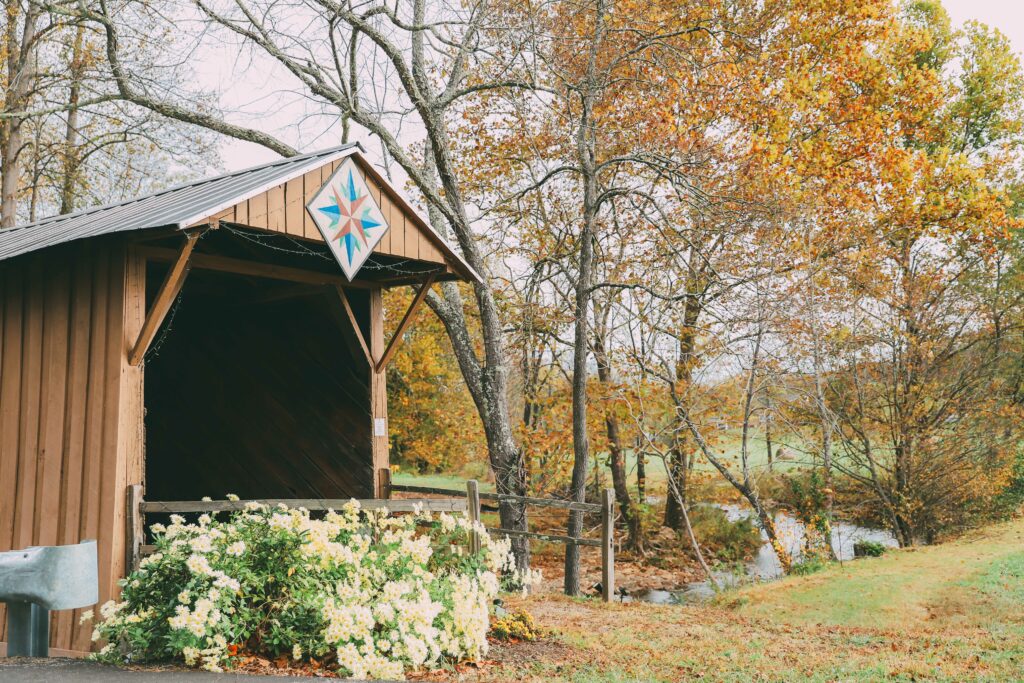 Jack's Creek Covered Bridge
The covered bridges in Patrick County are fabulous spots for romance and are full of history making them one of the best experiences in Virginia. There is something about covered bridges that draws people to them. Maybe it's the feel of being taken back to a simpler time, where life moved a little bit slower.
Where: 1274 Jacks Creek Road Woolwine, VA 24185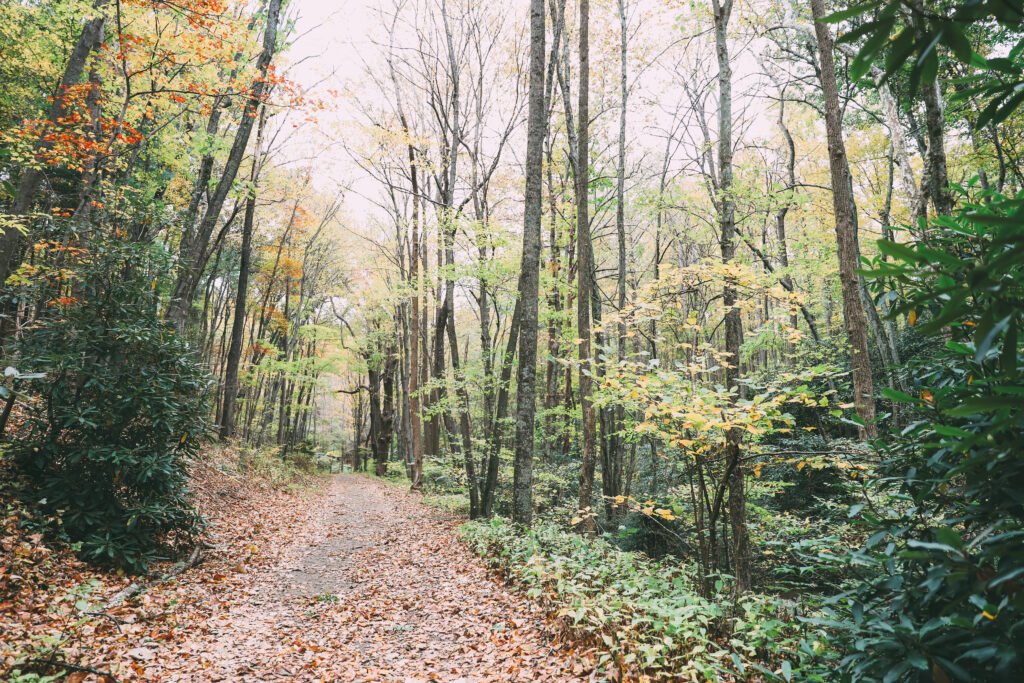 Rock Castle Gorge/Rock Castle Creek
This 11-mile moderately trafficked loop trail may be a challenge to complete but is well worth the effort. The trail has two entry/exit points. One at the base of the mountain in Woolwine at Little Rock Castle Creek and the other at the Rocky Knob Recreation Area, specifically at the campground. The trail goes through meadows, over fences, across creeks, down steep pathways, and beside abandoned mountain ruins.
Where: Fire Ln National Pr Service, Woolwine, VA 24185, US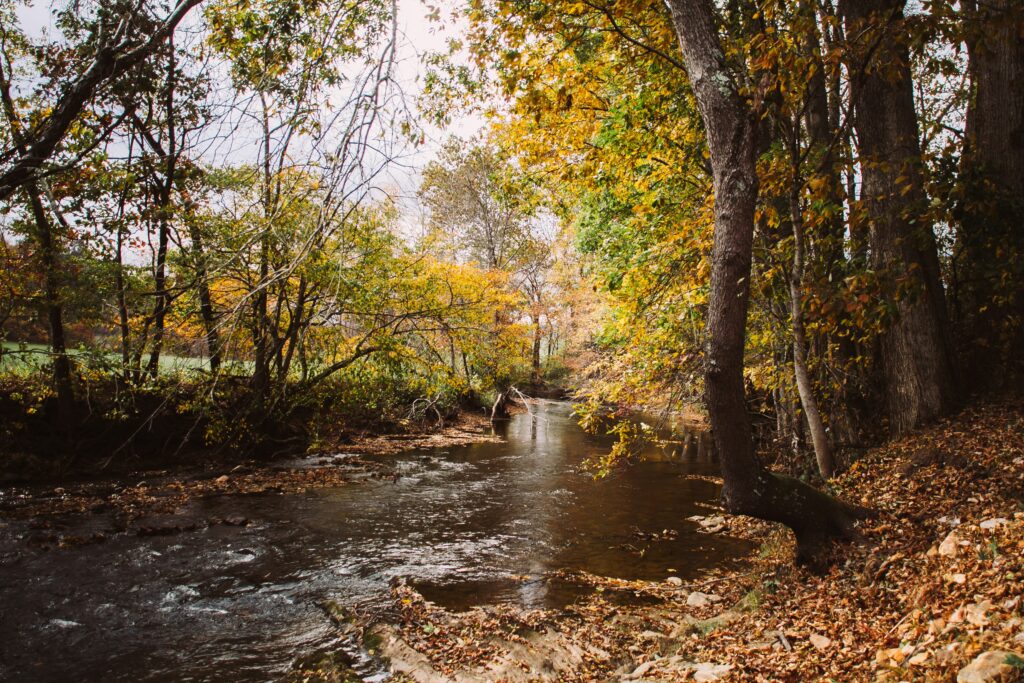 Mayo River Rail Trail
Mayo River Rail Trail is in downtown Stuart, VA, just off Commerce Street following the path of the Danville and Western Railway ("Dick and Willie"). This 1.8 mile trail is good for walking and bicycling. It has an asphalt smooth level surface.
Where: 108 Commerce St. Stuart, VA 24171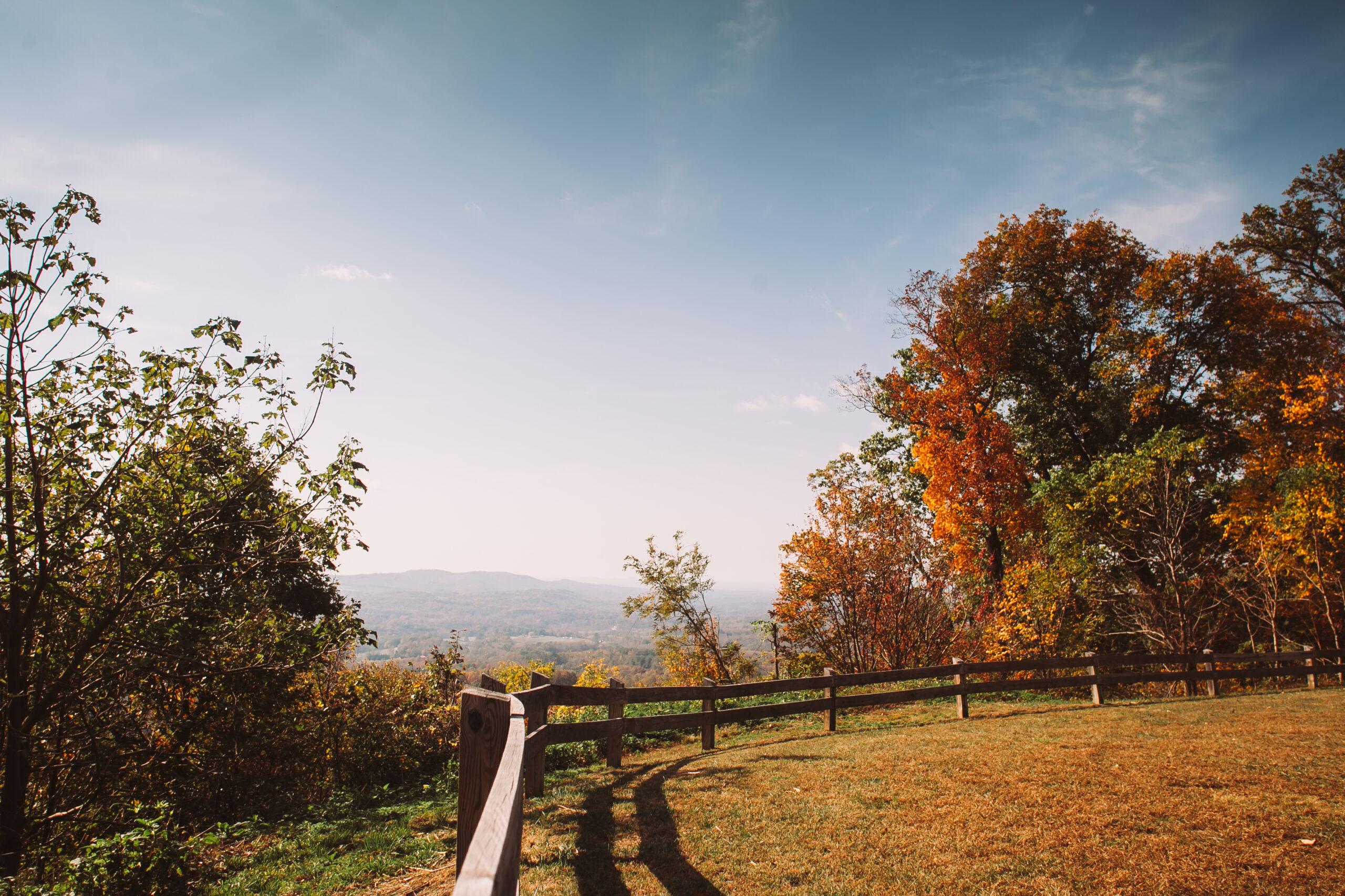 Angel Overlook
Angel Overlook is located on notoriously curvy Squirrel Spur Road between Ararat and Meadows of Dan. This is the perfect place to pause your backroads cruise for a picnic lunch and enjoy the views of the neighboring North Carolina skyline.
Where: Squirrel Spur Road, Meadows of Dan, VA 24120