Patrick County, Virginia
Come to the wineries in and around Patrick County to have a taste of the Blue Ridge Mountains! Each winery in this tour sits in picturesque settings with friendly staff and plenty of open-air seating areas. Each winery has it's own unique tastes and history which they will be happy to share with you. Enjoy a tasting and take in the beauty that is Patrick County.
Low Activity
1 day | 3 stops
Day 1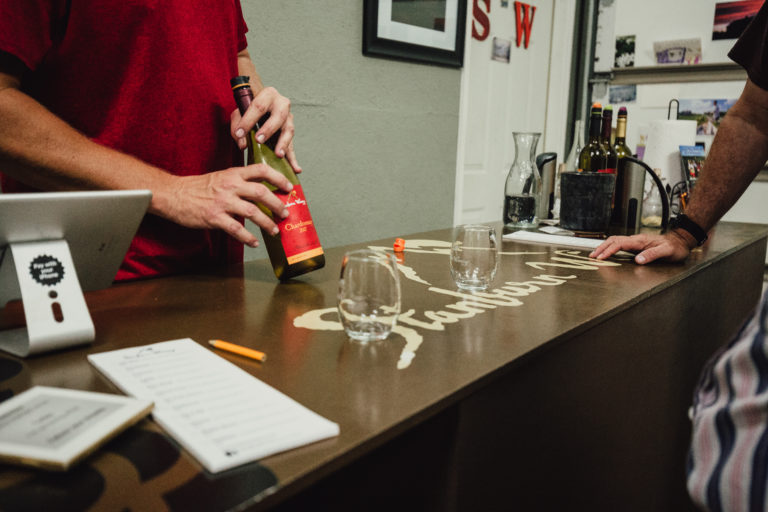 STOP 1:

Stanburn Winery

***Pre-ordered Curbside Pickup Only During Covid. Thank you for your patience.*****

Since 1999, the Stanley family has owned and operated a 16-acre vineyard in rural, scenic Patrick County, Va. They now take their passion for growing grapes to bring you their wines bursting with flavor. They nurture six grape varieties including, Chardonnay, Traminette, Cabernet Franc, Vidal Blanc, and Barbera. They offer 12 wines including Vidal Blanc, Chardonnay, Traminette, Highly (semi-sweet blend), Bull's Blush (semi-sweet blend), Cabernet Franc, Cabernet Franc Reserve, Chambourcin, Big A Red (dry, red blend), Barbera, Poorhouse (sweet red), and Meadow Breeze (sweet white). Have a tasting and sit out on the covered crush pad to enjoy the views of their vineyard, rustic farmhouse, and Virginia LOVE sign. Don't miss their "Stompin' Saturday" wine festivals in the Summertime!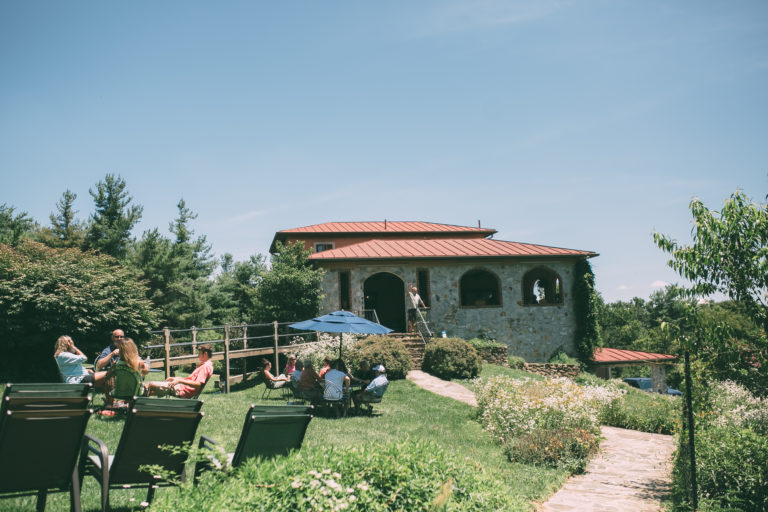 STOP 2:

Villa Appalaccia Winery

Julie and Tim Block fell in love with the fantastic Italian Varietals and beautiful scenery and purchased the winery in 2018. They are a Virginia Farm Winery producing wine in a local vineyard established in 1989. Enjoy a piece of Tuscany in the Blue Ridge Mountains! Their wines are Italian-Inspired but grown and harvested in Virginia. They offer traditional Italian wines such as Aglianico and Sangiovese. Along with their unique wines, they offer cheese plates daily with, bread, fruit, olives and local cheeses. Have a tasting, then sit inside the shade of the open-air villa or enjoy the sunshine on the spacious lawn. Don't miss their wood-fired pizza, live music, and/or yoga classes offered most weekends! Check their website and Facebook pages for more the latest event info!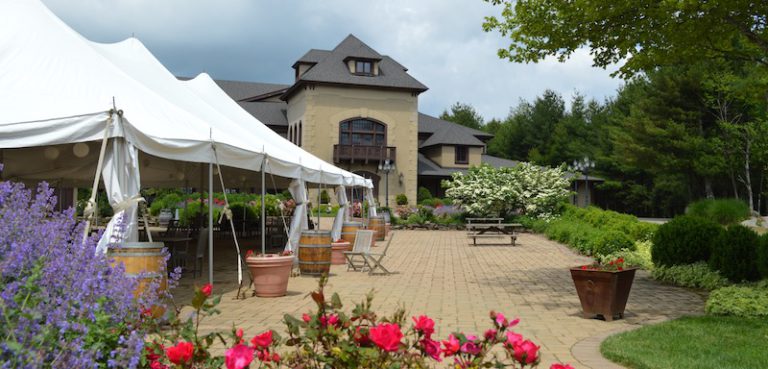 STOP 3:

Chateau Morrisette Winery

*** The Resturant is closed until further notice due to Covid-19***

Chateau Morrisette is a third-generation, family-owned and operated winery in the heart of Virginia's Blue Ridge Mountains. They look forward to your visit and showing everyone all they have to offer. When visiting them, enjoy the rustic elegance of their restaurant, serving estate and regionally grown produce and beef. Free concerts are hosted every Sunday in their courtyard through October. Additionally, they offer other special events year-round so please check out the calendar on their website. Spend the afternoon and savor a glass of Wine, Cider, or Noble Fizz while admiring their views; ranked among the top restaurant views in America.

Their winery is open year-round. With cooler weather approaching, they have outdoor fire pits to enjoy with a glass of our cold or warmed cider. Find them along the Blue Ridge Parkway at Mile Marker 171.5