Summer is for sleeping under the stars, hiking through the mountains, and swimming in lakes and rivers. Summer is for festivals large and small, fireworks, and sweet summer wines. Summer is for new friends that feel like old ones and vacations that you never want to end. Summer is for Patrick County, VA.
Trails
Rock Castle Gorge National Recreation Trail: This 11-mile moderately trafficked loop trail may be a challenge to complete but is well worth the effort. The trail has two entry/exit points. One at the base of the mountain in Woolwine at Little Rock Castle Creek and the other at the Rocky Knob Recreation Area, specifically at the campground. The trail goes through meadows, over fences, across creeks, down steep pathways, and beside abandoned mountain ruins. The lower Rock Castle Creek offers fishing opportunities as well as primitive camping and picnicking. Looking for a shorter hike? The Rocky Knob Recreation Area also has the Black Ridge Loop Trail (3 miles) and Picnic Loop Trail (1 mile).
Dehart Botanical Gardens Trail: This is a challenging 6-mile loop trail located right off route 58 on Meadows of Dan Mountain and owned by Ferrum College. Before entering the property, you need to contact Ferrum College to sign a waiver ( 540-365-4370 ). This strenuous hike features beautiful mountain views, large rock outcroppings, a cave, a waterfall, historical ruins, and many fascinating native plant species.
I.C. Dehart Park Trails: The mountain bike loop trails at I.C. Dehart Park consist of two single-track routes, Woolwine East (8 miles) and Woolwine West (5 miles). These trails are used for the annual Virginia State Mountain Bike Championship Race: Bootlegger's Blitz and have great rock gardens, moderate climbs, and fun technical trail features scattered throughout the system.
Pinnacles of Dan Trails: The roughly 6-mile hike to the Pinnacles of Dan begins at the Pinnacles Hydro Plant in Meadows of Dan. Go inside the hydro plant and sign a waiver from the plant attendant before embarking. This hike is only recommended for very experienced adventurers who are skilled at navigation and don't mind some scrambling. You will be rewarded at the top with breathtaking views of the pinnacles and surrounding mountains.
Round Meadow Creek Trail: This easy 0.3 mile, 20-minute loop trail is right off the Blue Ridge Parkway, south of Meadows of Dan. It's great for all experience levels and features a small river, a bridge overlook, and is a great location for birding.
Trails at Fairy Stone State Park: Fairy Stone State Park features eleven different trails for hiking, mountain biking, and horseback-riding that range from easy to difficult, all with great views and opportunities to view wildlife. Don't miss the waterfall on the Little Mountain Falls trail! See their trail guide here for more info.
L.E.A.F. Trail: The Link to Education About Forests (LEAF) Trail is a heritage-based outdoor classroom at Reynolds Homestead. This easy trail is 1 mile long and offers beautiful views of the surrounding forests. The trail is open throughout the year from dawn until dusk and offers seasonal observers an opportunity to experience the changing habitat of native flora and fauna.
Campgrounds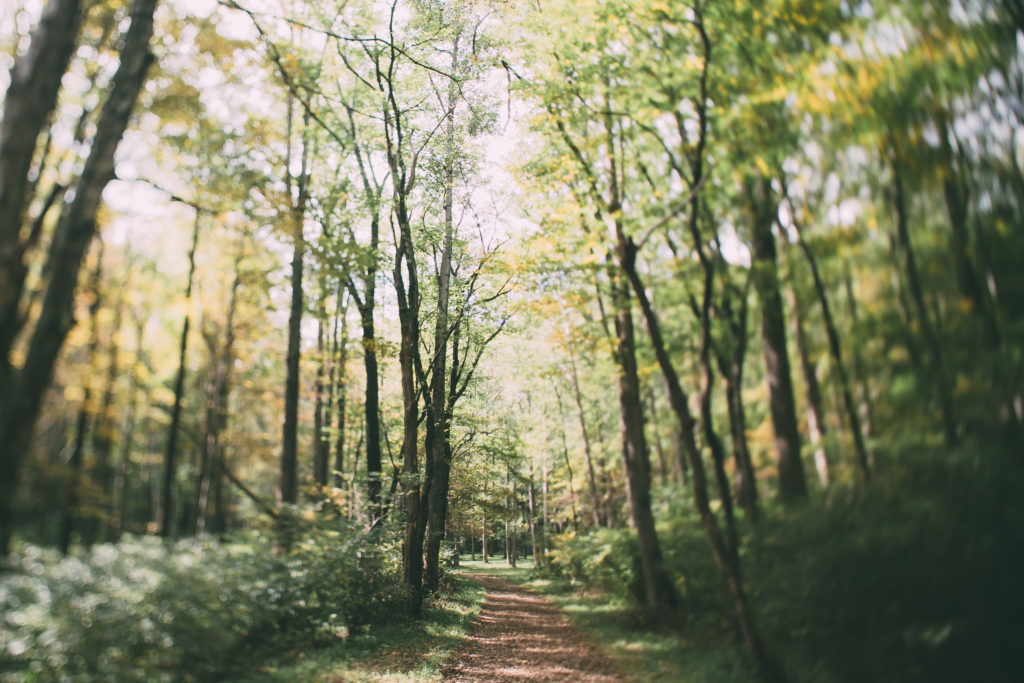 Rocky Knob Campground: Located near Floyd on the Blue Ridge Parkway, this campsite offers beautiful views of the mountains and all the natural beauty they have to offer.
Willville Motorcycle Campground: Located near Meadows of Dan at mile marker 177.7 on the Blue Ridge Parkway, this campground offers modern amenities and various ways to camp. Whether you stay in a tent, bunkhouse, or cabin, this is the perfect stop for motorcyclists to stop while exploring the Blue Ridge.
Goosepoint Campground: Located on the shores of Philpott Lake, this campground offers family-friendly activities and beautiful views of the Lake and surrounding mountains.
Fairy Stone State Park: One of the six original Virginia state parks, Fairy Stone offers a variety of activities for campers including fishing, swimming, boating, and beautiful hiking trails. And while you're here, keep an eye out for Fairy Stones.
Nature Freaks Acres: Located only twenty-five minutes from Hanging Rock State Park, this private campsite offers a place to rest and relax after exploring the mountains. This campsite offers various amenities such as an open-air cabin to sleep under the stars, primitive campsites, a fire pit, and access to a private pool.
Meadows of Dan Campground: Located at mile marker 177.7 on the Blue Ridge Parkway, this campground offers a clean, quiet, and peaceful place for travelers to stop. The campground offers cozy cabins for rent and is open year-round.
Deer Run Campground: This campsite is perfect for families and offers plenty of activities to keep the kids entertained including an outdoor pool, hayrides, river access, and games.
Wolf Creek Haven Campground: Located in Ararat, this small campground offers ten different sites each with a fire ring. Enjoy the quiet beauty of nature, whether you're walking through wooden trials or playing a round of horseshoe.
Swimming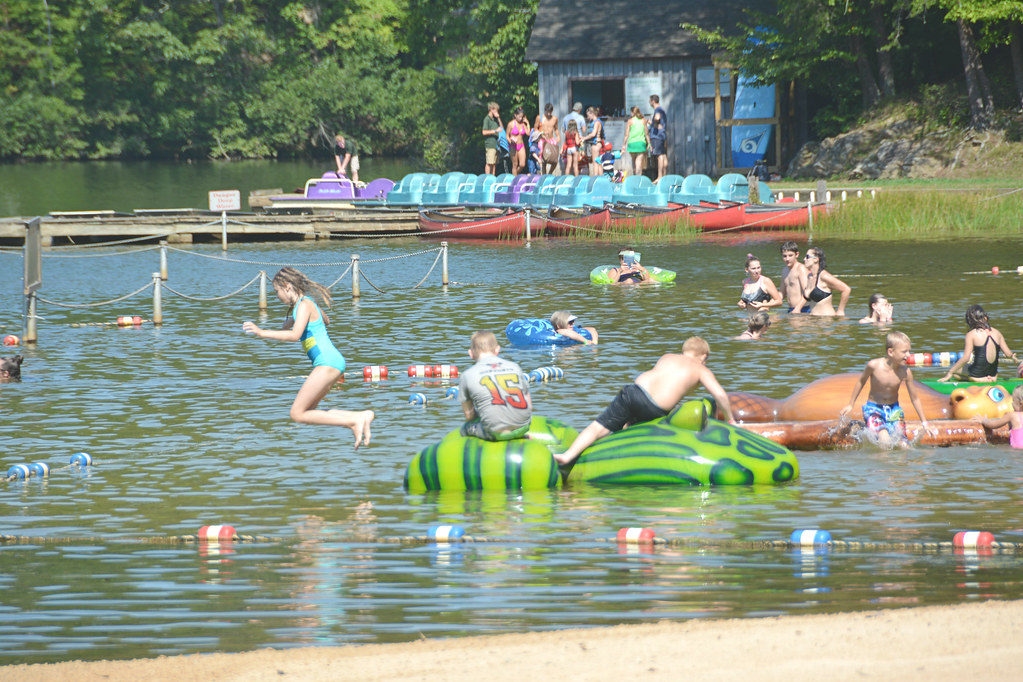 Stuart Dehart Park: Located in Stuart Virginia, the Dehart pool is open 11 am – 6 pm Monday – Friday, 12 pm – 7 pm Saturdays, and 1 pm – 7 pm on Sundays. Admission is free for children three and under. It is six dollars for children four to six and for senior citizens, and seven dollars for adults.
Fairy Stone State Park: Fairy Stone Park is open daily 8 am – 10 pm. Lifeguards are on duty Friday, Saturday, and Sunday. The swimming fee for those days is $4 for kids 3 – 12 years old and $5 for adults. Parking is $7.
Goosepoint Campground: Enjoy the natural shoreline and clear waters of Philpott lake. Whether swimming, fishing, or boating, there are endless ways to enjoy the natural beauty of Philpott Lake.
Deer Run Campground: This campground offers a variety of activities for families and includes an outdoor pool. The entrance fee is $5.
Jacks Creek Covered Bridge: There is a deep swimming hole under the bridge in the Smith River that is perfect for cooling off during the summer heat.
Mayo River Rail Trail: Enjoy the shallow swimming hole in the Mayo River, well suited for smaller children to splash around in.
Water Access & Fishing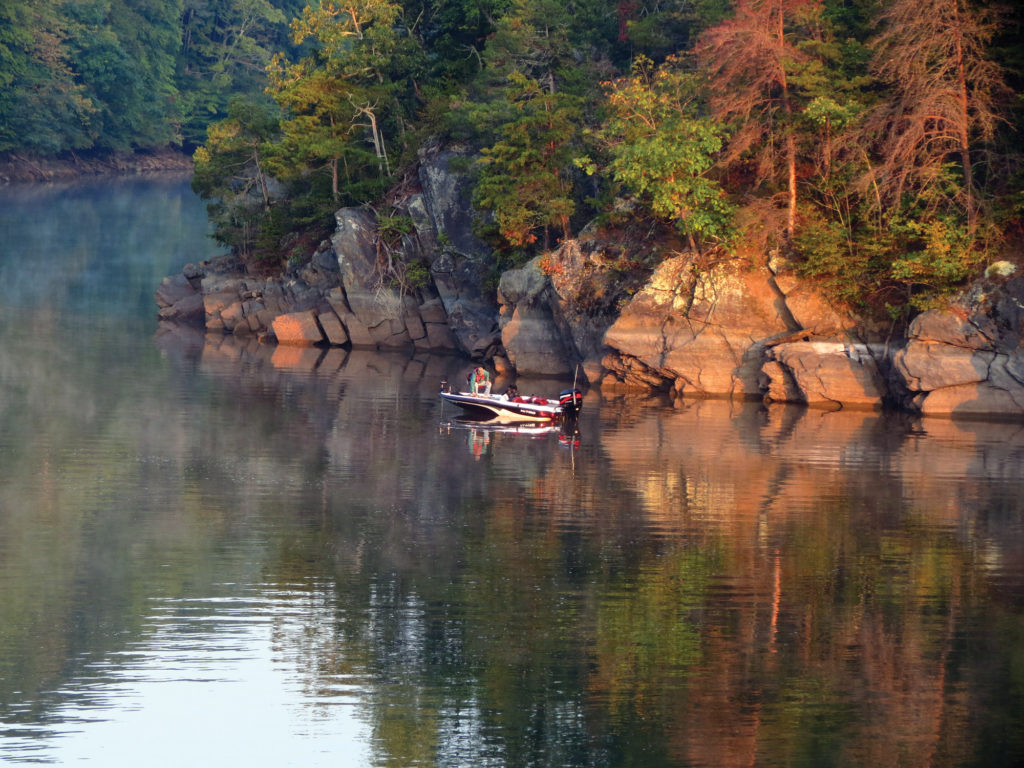 Goosepoint Campground on Philpott Lake: This is the perfect place to catch small and largemouth bass or to enjoy the beach-like shoreline of Philpott Lake.
Deer Run Campground: (for camping guests only): This campground offers a fishing pond for guests and an outdoor swimming pool to cool off in on hot summer days.
Kibler Valley: Kibler Valley is a beautiful place to catch native brook, brown, and rainbow trout or to hop in your kayak. Be mindful of posted signs as these make private property.
Jacks Creek Covered Bridge: This area is perfect for those looking to cool off on a hot summer's day or to catch a few fish.
Mayo River Rail Trail: The shallower water is perfect for fishing, getting your feet wet, or for letting your little ones splash around in the shallow waters.
Mountain Biking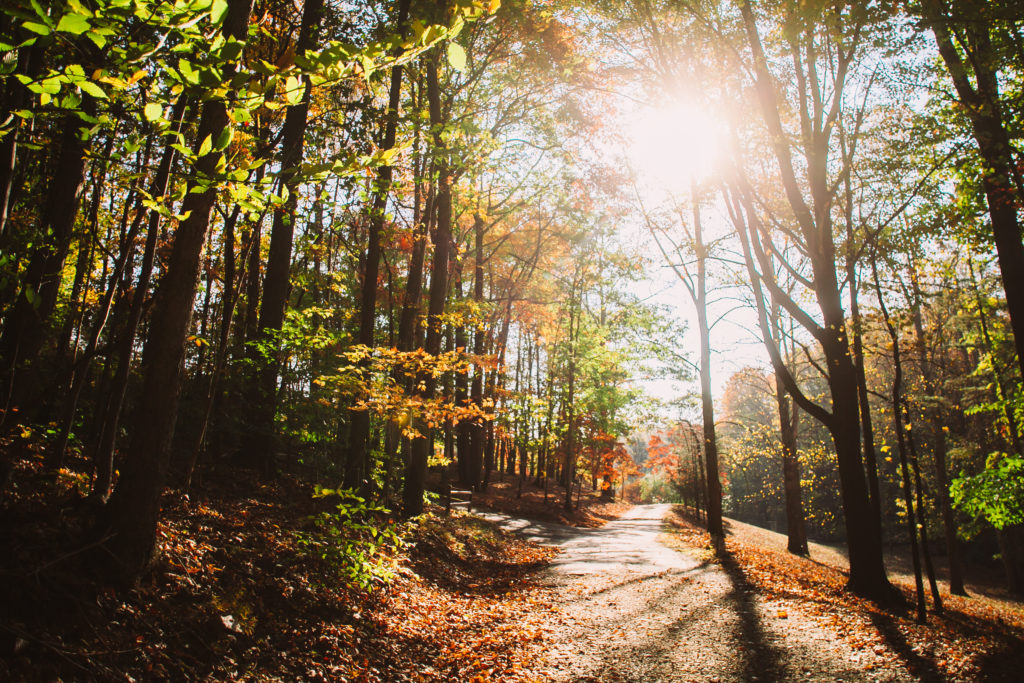 Woolwine Trails at I.C. Dehart Park: Enjoy the 16-mile cross-country style single-track mountain bike trail system at I.C. Dehart Park in Woolwine, VA, home of the Virginia State Mountain Bike championships, Bootlegger's Blitz.
Fairy Stone State Park: Fairy Stone Park features over 15 miles of trails, including over 10 miles in the Little Mountain Trail System that are great for biking and classified in the trail guide as moderately difficult.
Primland Resort: Trails abound on Primland's 12,000 acres, including single-track routes to excite the most experienced mountain bikers. Or cycle a 20-mile loop on the awe-inspiring Blue Ridge Parkway.
Festivals & Events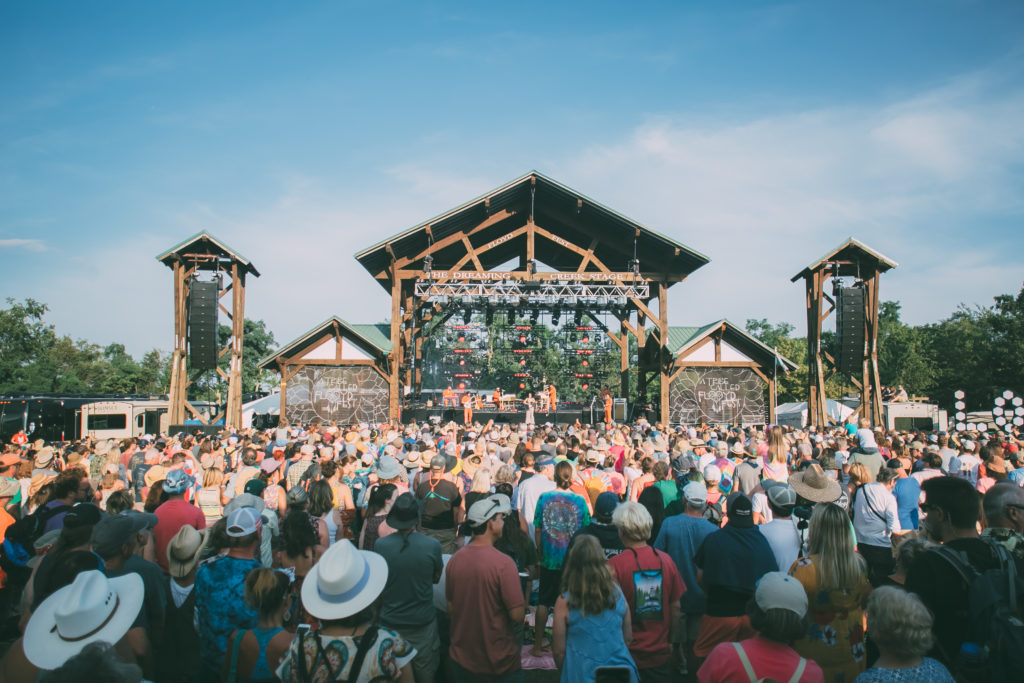 Music at Villa Appalaccia Winery: Come enjoy live music every Saturday 1pm – 4pm. Be sure to arrive early to snag your table and enjoy a wood-fired pizza!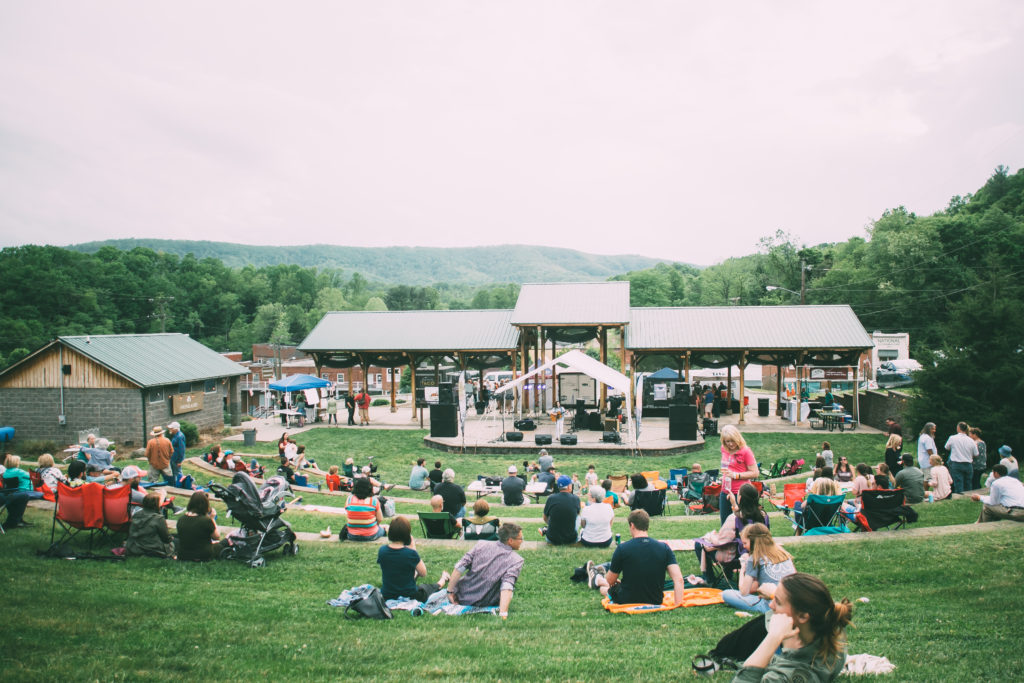 First Fridays Summer Jam Series: Come by the Stuart Farmers Market at 6 PM to enjoy live music every first Friday in Summer. Admission is $5.
4th of July at Dehart Park: Come celebrate the 4th of July with fireworks at Dehart Park in Stuart!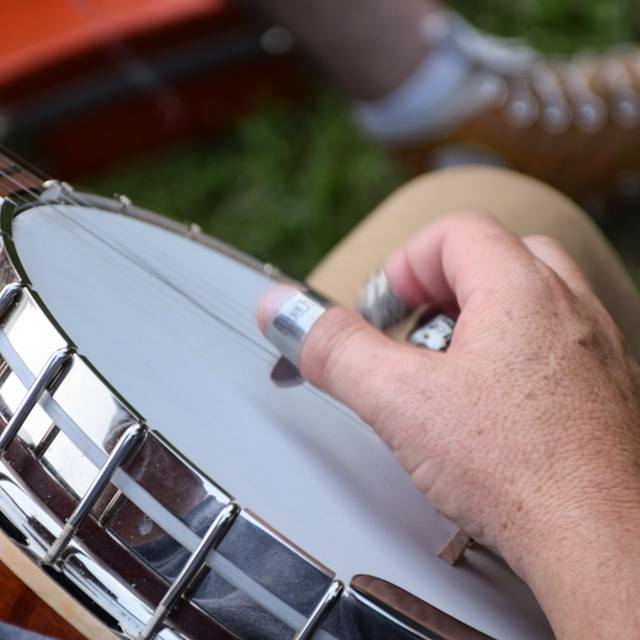 Wayside Bluegrass Festival: Come enjoy some good ol' mountain music at the 20th annual Wayside Bluegrass Festival July 14 – 16th.
Kibler Valley River Run: The Kibler Valley River Run, held on the 3rd Saturday in July, is a 5-mile downriver race held annually on the headwaters of the Dan River in Ararat, VA. Classes I and II for both canoe and kayak. Camping $20 per night (rustic). Registration begins at 8:30 a.m. on Kibler Valley Rd. in Claudville, VA. Race starts at 12:00 Noon. Entry fee of $25.
Floydfest: Come listen to great music in the beautiful mountains of Patrick County July 27 – 31th. Campsites are available from more rustic options to glamping. This year's headline features Grammy award-winning bluegrass artist Billy Strings.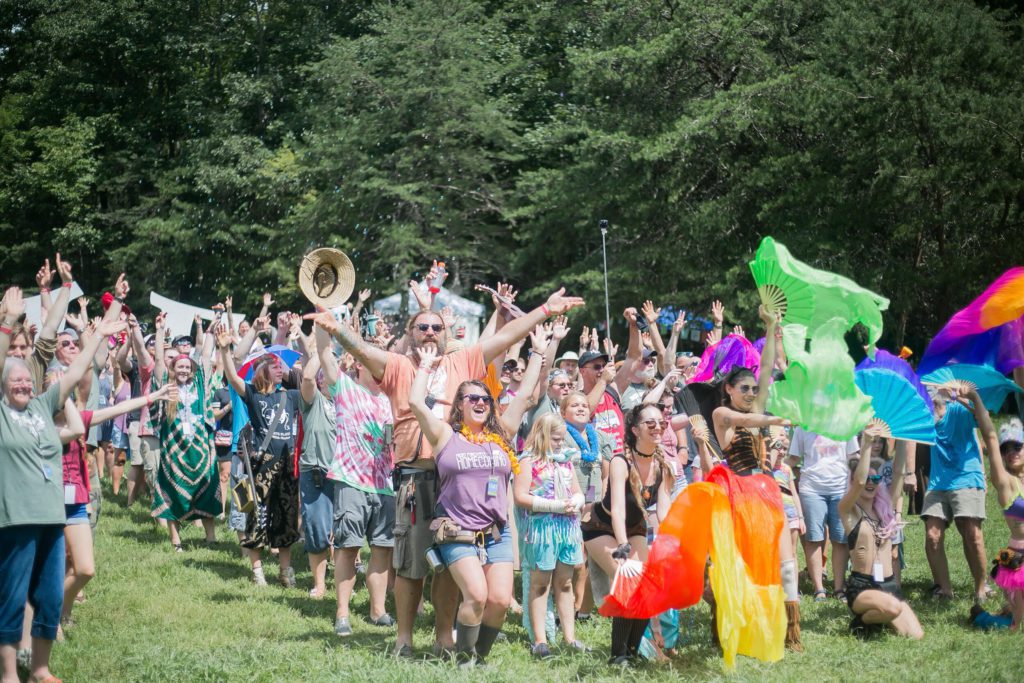 Front Porch Fest: Come join us at Spirithaven Farms September 1st – 4th. Creators and lovers of music and movement come together in an intimate outdoor setting to enjoy a full weekend of local, regional, and national performers.
Labor Day Weekend at Dominion Valley Park: Come enjoy beautiful gospel music this Labor Day weekend. Campsites with electric and water hookups are available.
Regional
Still looking for something to do? Check out our regional page for more ideas. From outdoor adventures to your new favorite wine, this region has something for everyone.