Have you ever wanted to be in a Hallmark Christmas movie and experience a true small-town Christmas? Patrick County has everything you need to live out your dream. From charming small towns to beautiful winter scenes, our community is a perfect stop to get into the Christmas Spirit!
Meadows of Dan
Meadows of Dan is located just off the Blue Ridge Parkway and Highway 58. This little mountain town is full of southern charm and amazing people! Meadows of Dan is a great place to Christmas shop for your family. Below are some of our favorite stores to check out when visiting!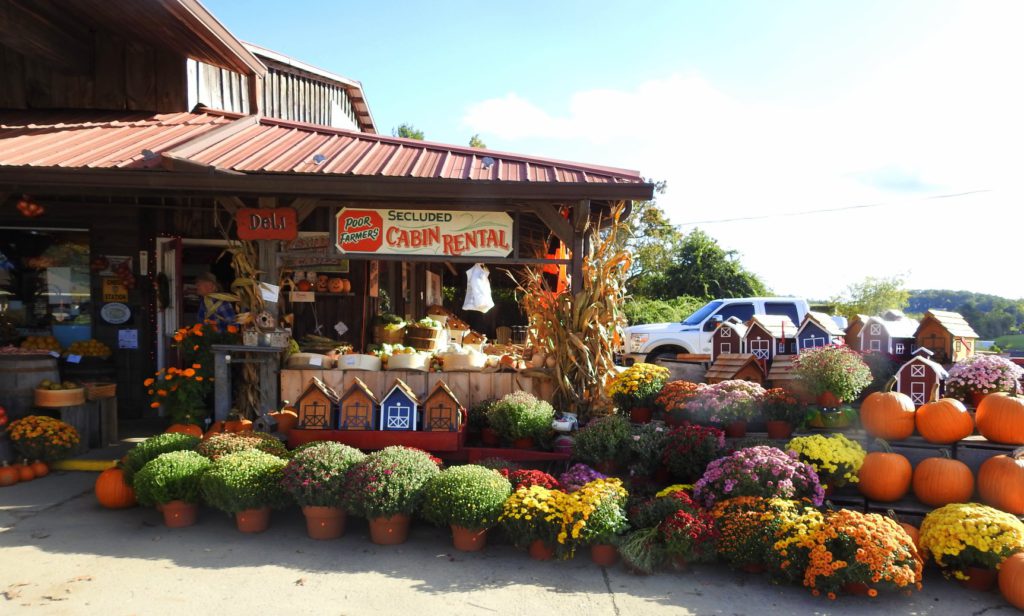 Poor Farmer's Market: 2616 Jeb Stuart Highway, Meadows of Dan – This store has a little bit of everything. You can find clothes, Lodge Cast Iron, novelty items, handmade goods, and much more! Poor Farmer's Market is open seven days a week and it is only a few steps away from Jane's Cafe and other fun stores.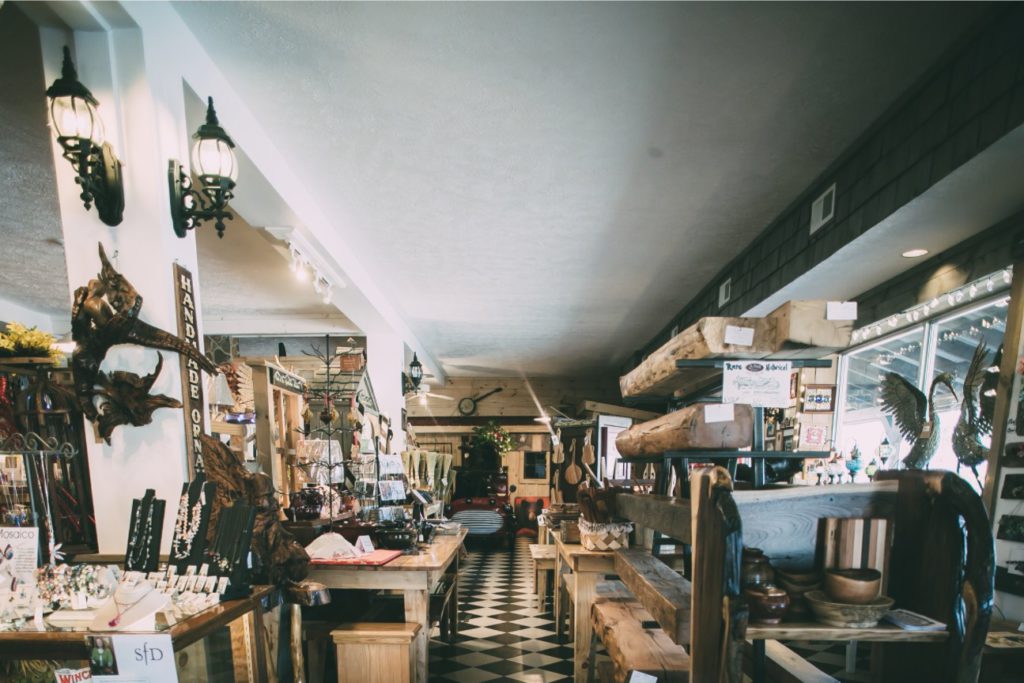 Concord Corner Store: 2554 Jeb Stuart Hwy, Meadows of Dan – This is a great stop for anyone looking for Amish-made furniture, home decor, apothecary, or jewelry. Concord Corner Store also carries a great selection of clothes and shoes. Concord Corner Store is open seven days a week and it is within walking distance of Poppy's and Poor Farmer's Market.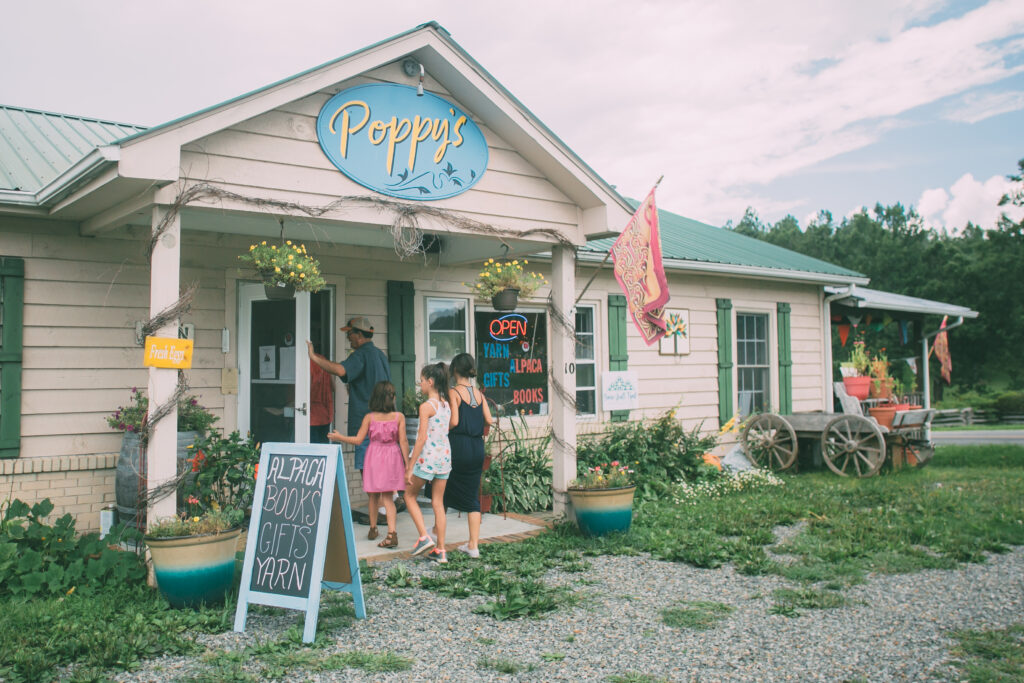 Poppy's: 10 Concord Road, Meadows of Dan – If you love quirky, handmade pieces and super soft alpaca fur products then Poppy's is the store for you! Poppy's is a local favorite and for a good reason. Crafters can find a fun variety of yarns and other fiber art supplies. Poppy's keeps plenty of alpaca fiber cardigans, gloves, and stuffed toys. Poppy's is open seven days a week until the end of December.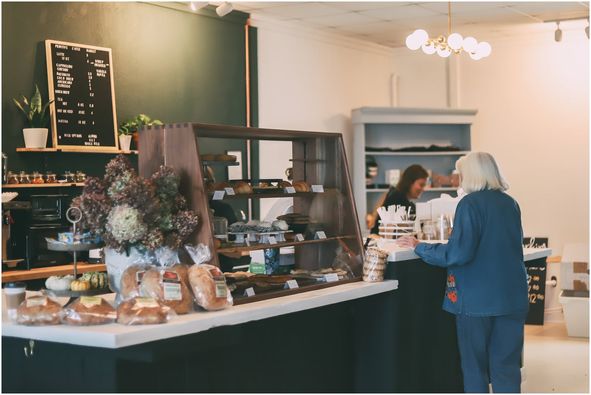 Primitive Coffee – Antique Market & Bakery: 2577 Jeb Stuart Hwy, Meadows of Dan – Can't function without coffee? Love ethically raised, farm-fresh poultry? Are you on the search for a beautiful pour-over made by local ceramic artists? Then Primitive Coffee is the place for you! Come grab a delicious piece of pumpkin bread and a freshly brewed cup of Red Rooster Coffee.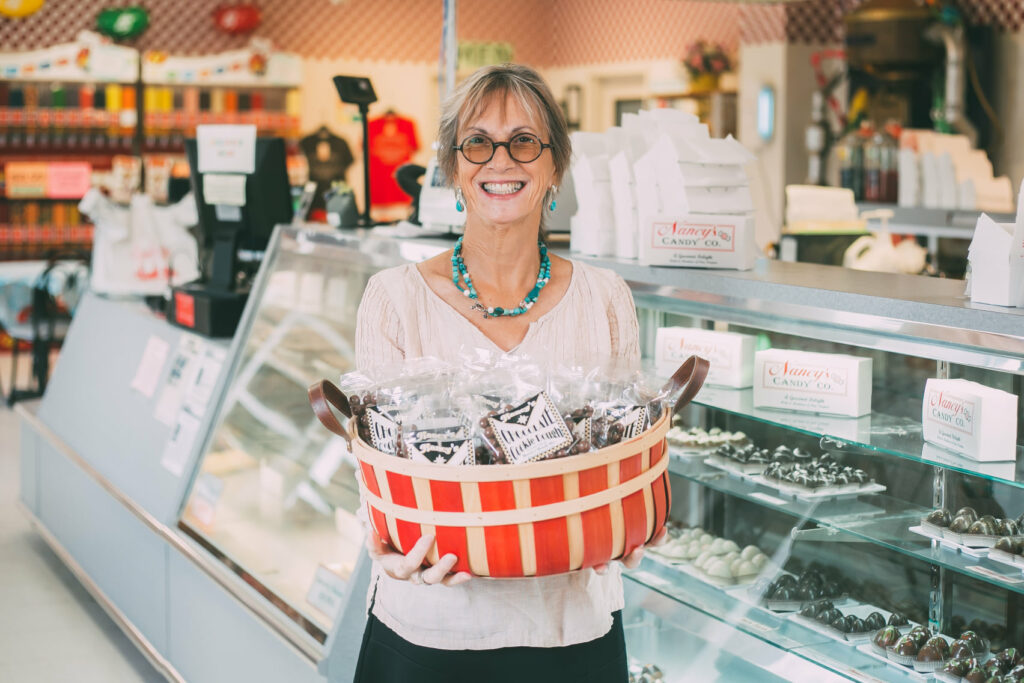 Nancy's Candy Co.: 2684 Jeb Stuart Hyw, Meadows of Dan – If you have a chocoholic in your life then Nancy's Candy is the place for you! This company makes a huge variety of fudge, truffles, and other chocolate treats. There's something here to satisfy anyone's sweet tooth.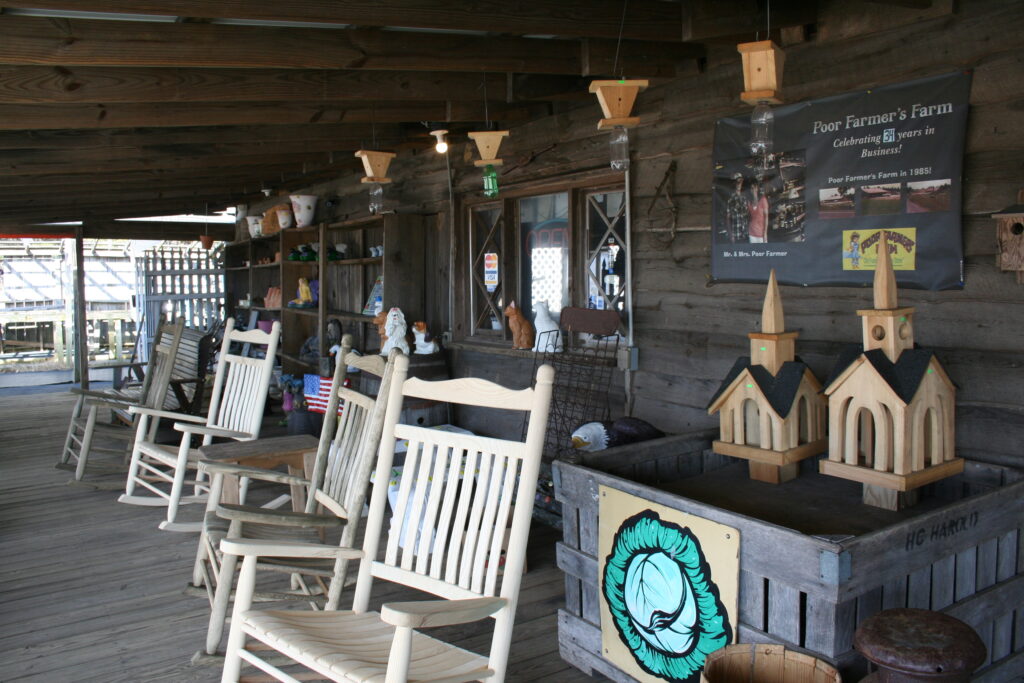 Poor Farmers Farm: 7958 Jeb Stuart Hwy, Vesta – This store is just a few miles past Lover's Leap on Highway 58. You can find everything from cute garden decorations to homemade fudge and so many other goodies! Be sure to check out their deli which serves fresh, delicious sandwiches.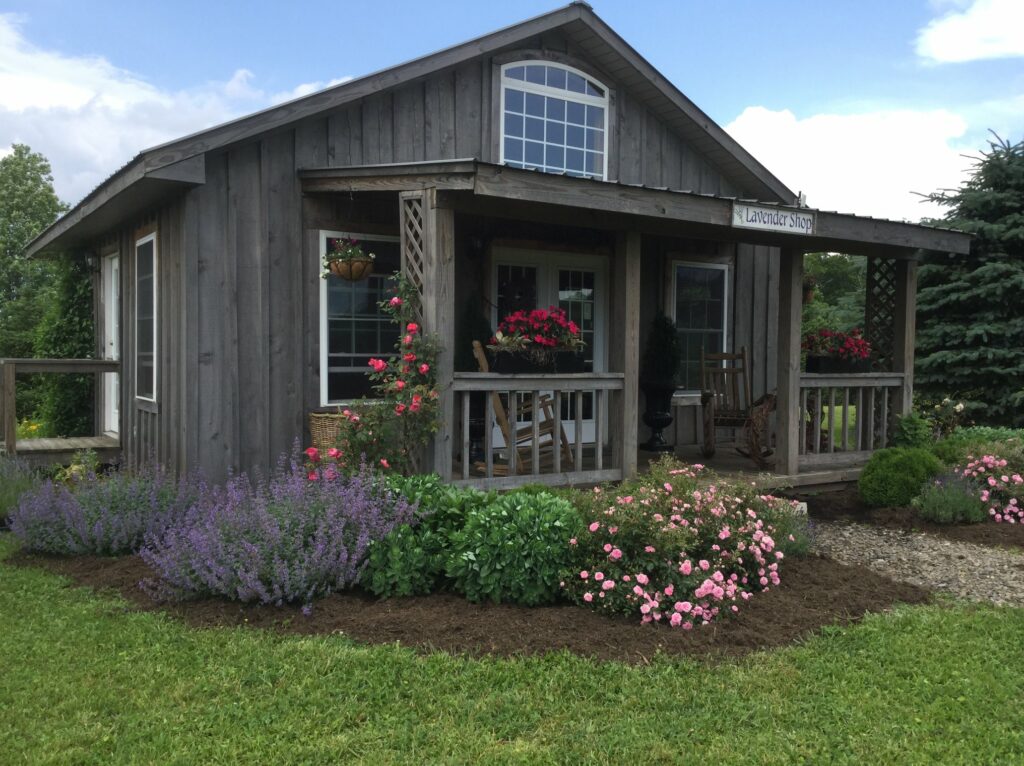 High Country Lavender: 4444 Jeb Stuart Hwy, Meadows of Dan – Love the smell of fresh lavender? High County Lavender is a fully functioning lavender farm located in Meadows of Dan. They're open Thursday-Sunday and their store is stocked with amazing products made from their own lavender. The property is also home to the beautiful River Walk Cabins, which are the perfect place for a quiet mountain vacation.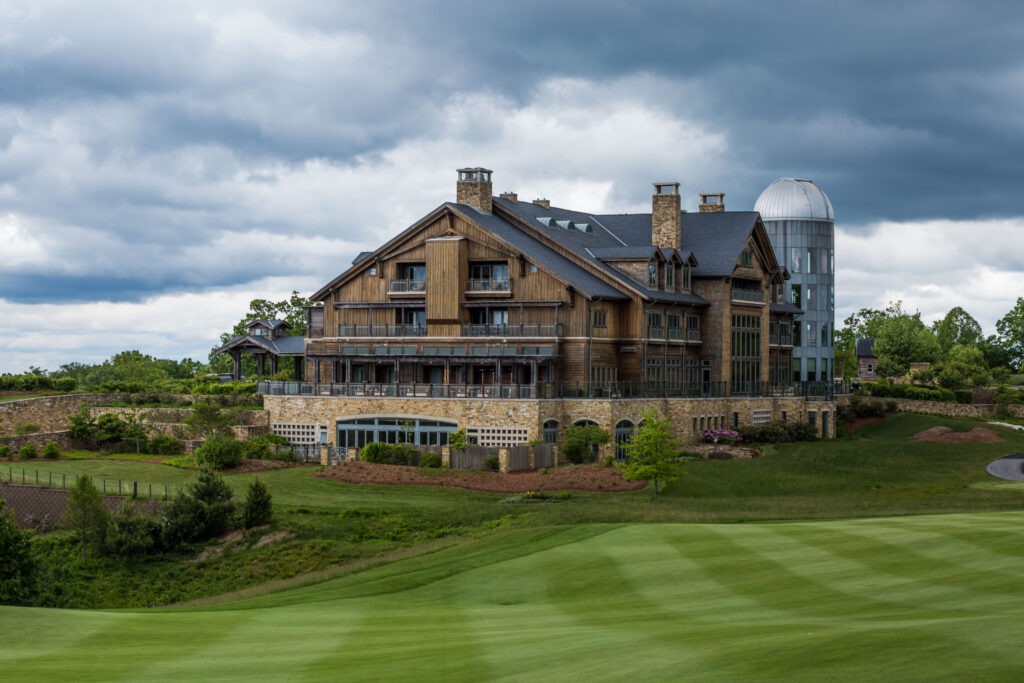 Primland Resort, Auberge Resorts Collection: 4621 Busted Rock Rd, Meadows of Dan – If you've ever wanted to spend the holidays in the lap of luxury then Primland Resort is the place for you! Primland is situated among the Pinnacles of Dan and it offers spectacular views of the foothills below. You can stay at the main resort, a luxury cabin, or a beautifully designed treehouse.
Stuart
Stuart is located in the center of Patrick County and is only a few minutes away from the Blue Ridge Parkway. Stroll down the town's historic streets and explore some of our boutique stores and restaurants.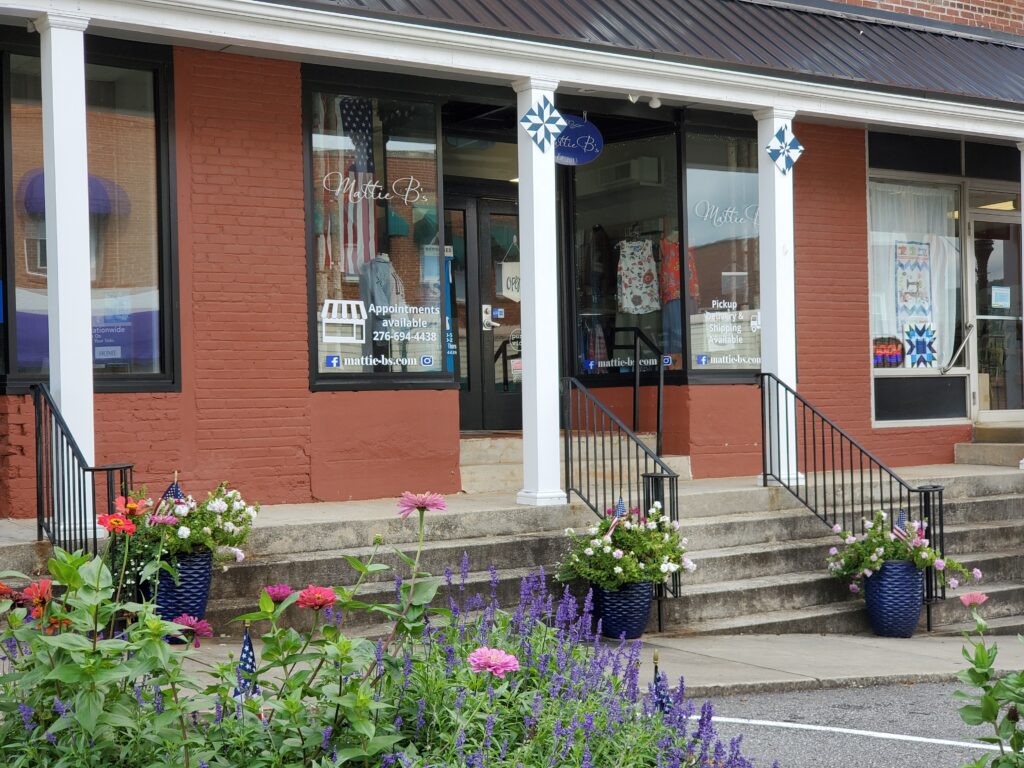 Mattie B's: 105 N Main Street, Stuart – Mattie B's is your one-stop shop for cute clothes and cute gifts! This shop is located on Stuarts Historic Main Street and it has something for everyone. Be sure to check them out this Christmas season!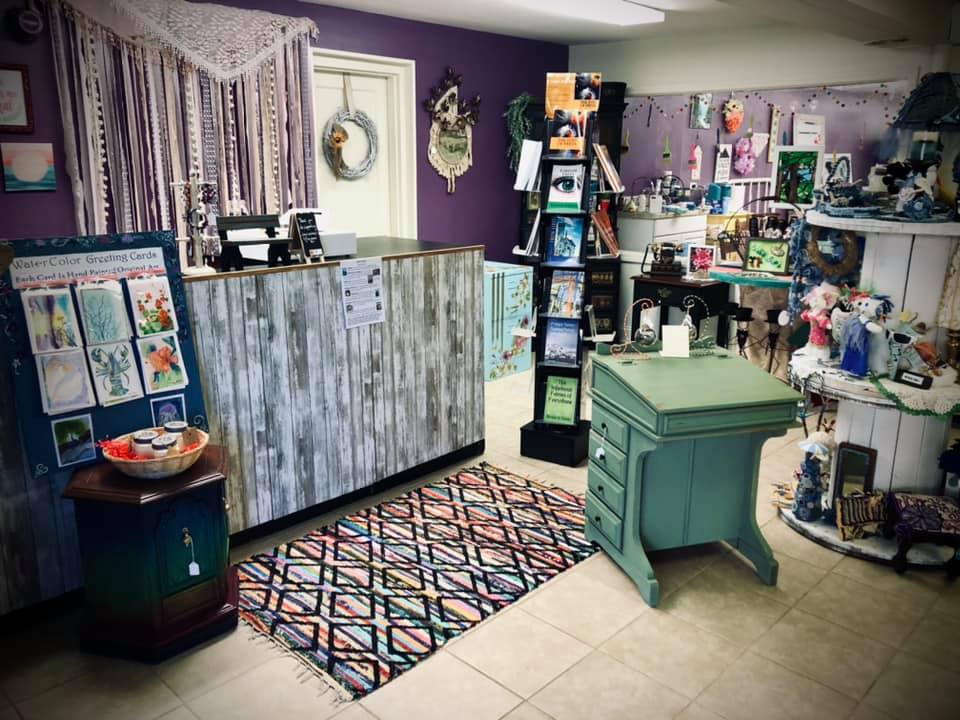 The Hatteras Pearl: 109 N Main St, Stuart – If you're looking for that perfect piece of home decor then The Hatteras Pearl is the store for you! This store specializes in handmade decors and upcycled furniture. Everything sold at the Hatteras Pearl is made by local artists and the selection is constantly changing. Come in and see what's new!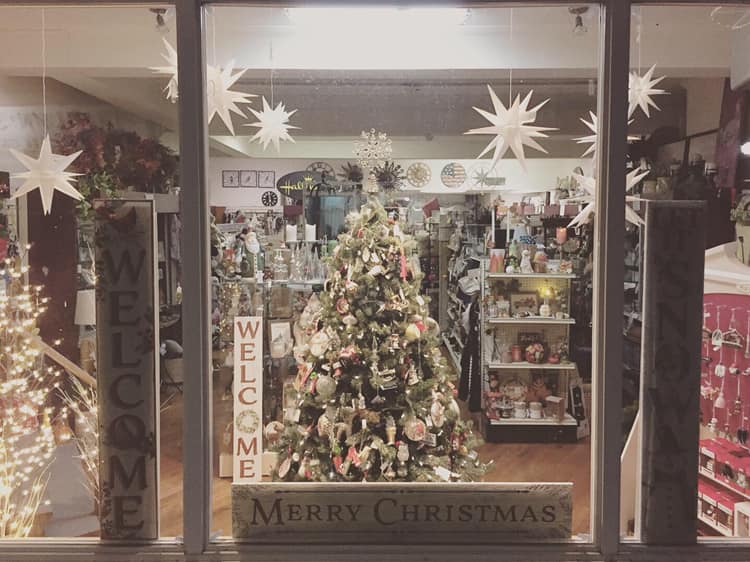 Main Street Cards and Gifts: 127 N Main Street, Stuart – This little store has everything from home decor to greeting cards! Their selection changes seasonally so you can always find the perfect holiday gift or greeting card.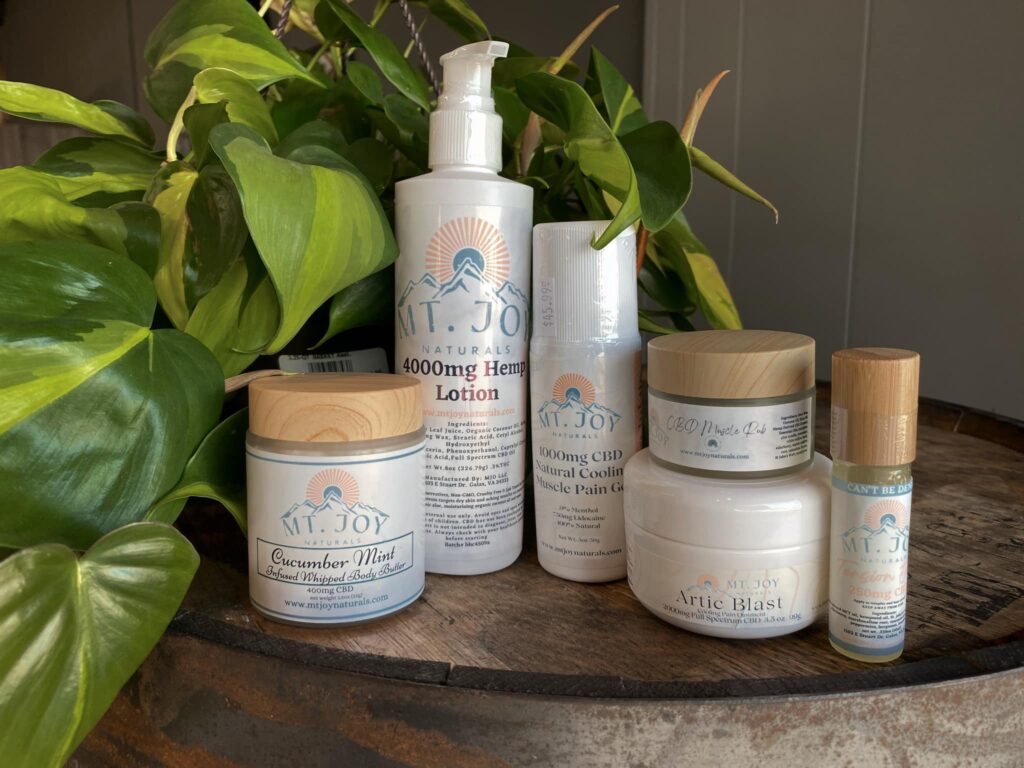 Mt. Joy Naturals: 135 N Main St, Stuart – Need help relaxing in the evenings?  Mt. Joy Naturals specializes in CBD and Delta 8 products for you and your four-legged friends! You can find plenty of lotions, bath bombs, edibles, and essential oils to help you wind down and recharge. And for your furry friends, grab a bag of CBD treats, oil, and paw salves.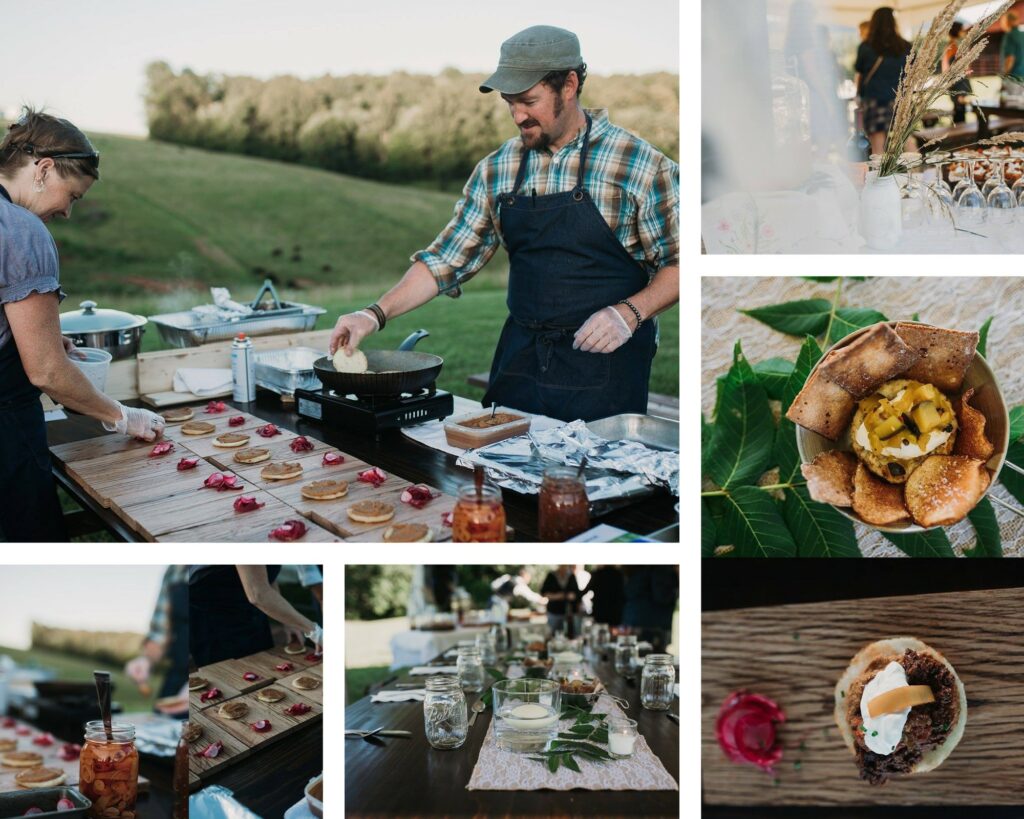 Pickle and Ash: 21559 Jeb Stuart Hwy, Stuart – If you're looking for an amazing dinner then Pickle and Ash is a must! This restaurant specializes in sustainably sourced and locally inspired dishes. There's always something new and unique on their menu. They also stock their market with amazing baked goods and take-home meals.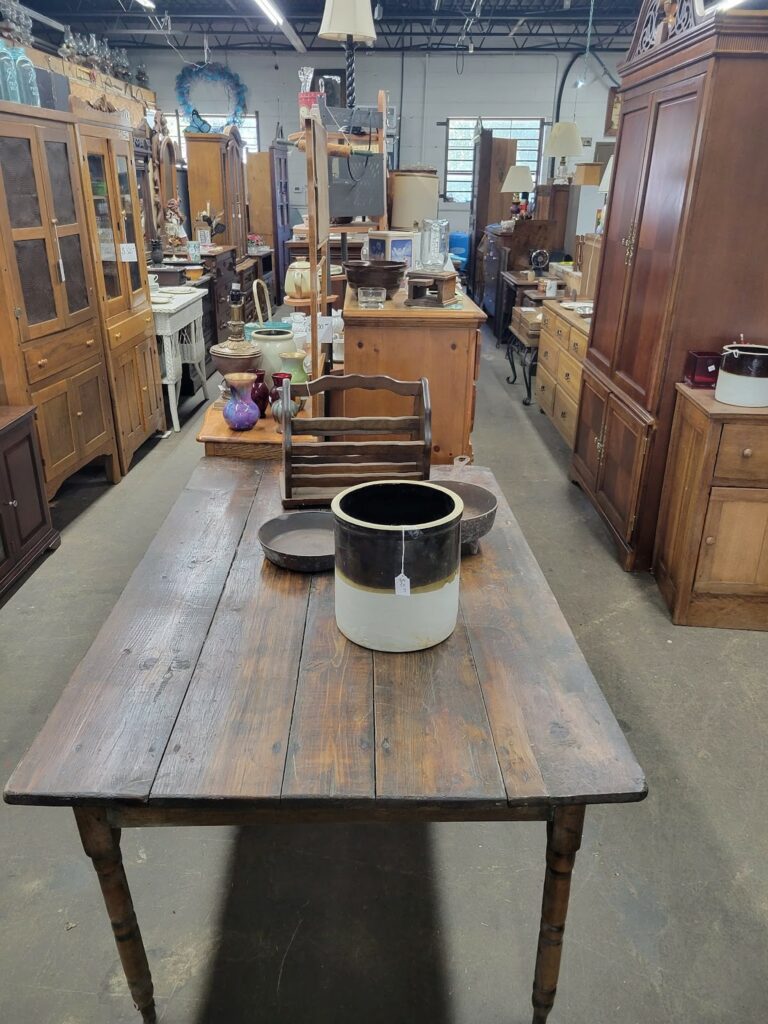 Papa Larry's: 25688 Jeb Stuart Hwy, Stuart – Love antiques? Come check out Papa Larry's antique store located in Stuart! You can find plenty of vintage advertising pieces, furniture, and figurines. Come by today and see what you can find!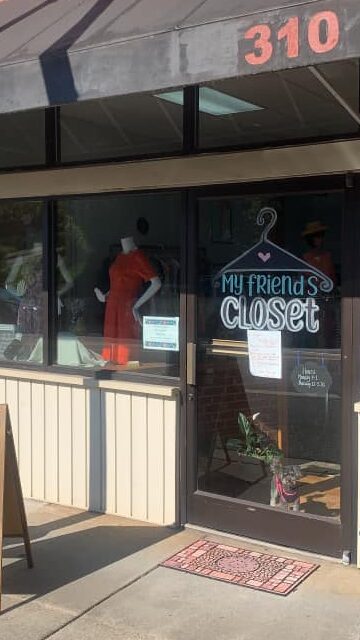 My Friends Closet: 310 Patrick Avenue, Stuart – If you love the challenge of looking for that perfect thrifted piece then check out My Friends Closet! All proceeds go toward helping those in need in the community.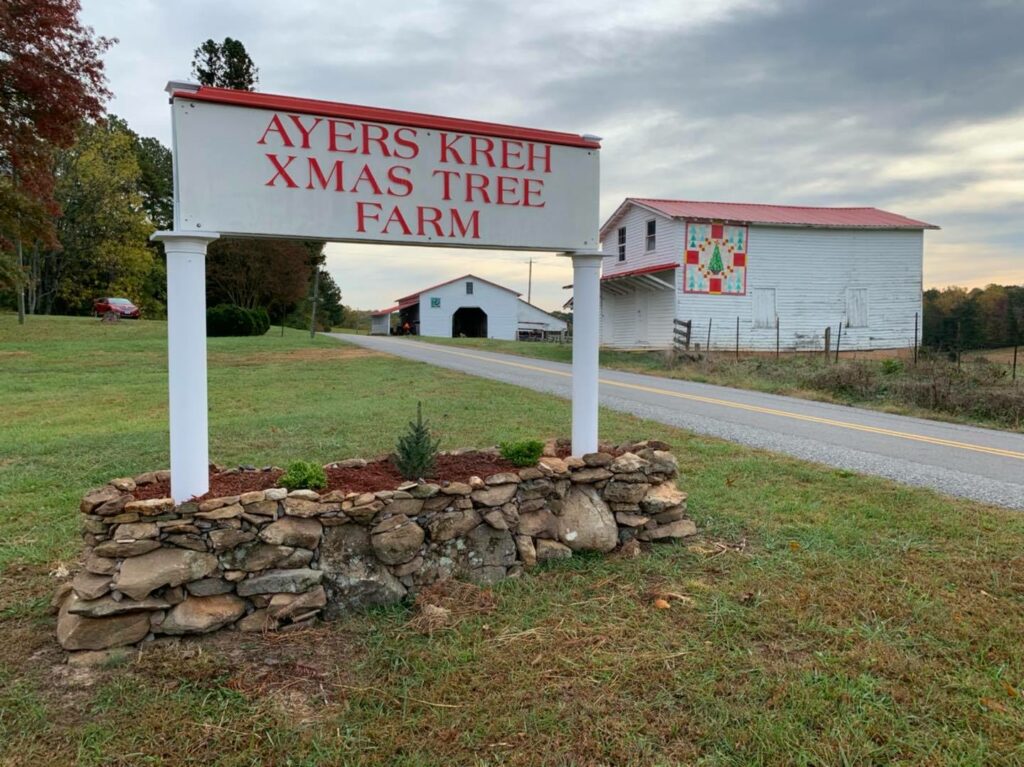 Ayers-Kreh Christmas Tree Farm: 1531 Ayers Orchard Rd, Stuart – Is there anything better than going to a farm and picking out the perfect Christmas tree? This farm is located in Stuart and it's the perfect stop to get the whole family in the Christmas spirit.
Woolwine
Woolwine is located a few minutes from the town of Floyd. This small community is a great place to explore. If you love driving along winding scenic roads or testing your riding skills on I.C. Dehart's Mountian Biking Trails, then Woolwine is the place for you!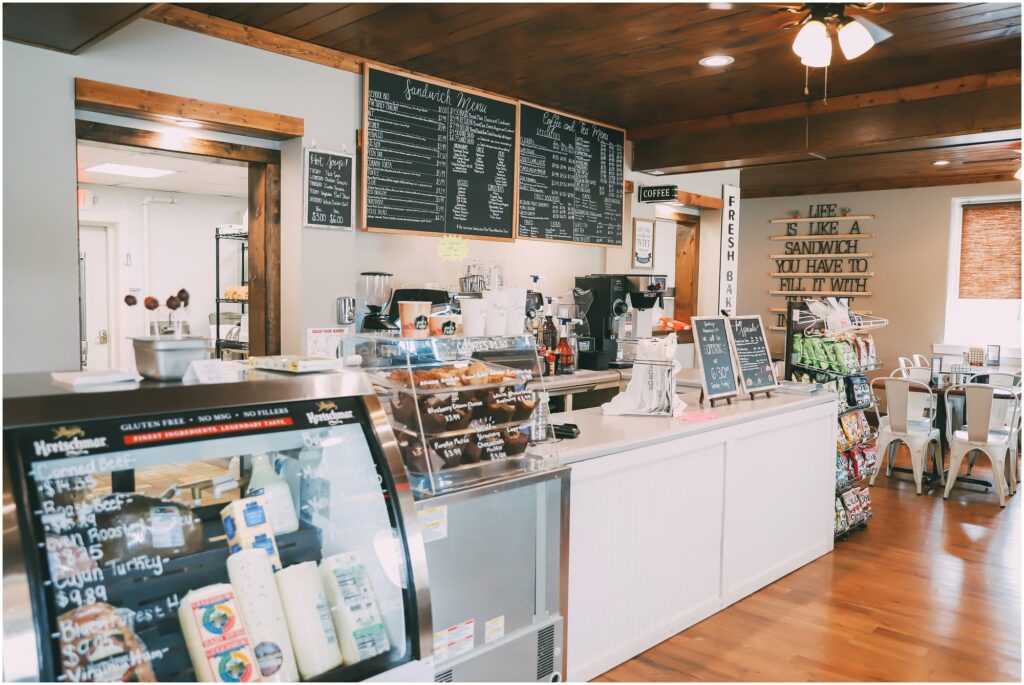 Crossroads Cafe: 23 Elamsville Rd Woolwine – The Crossroads Cafe is an amazing coffee shop that specializes in cafe drinks, freshly made sandwiches, and fresh baked goods. This cafe also features a retail space stocked with baking supplies, candy, and other goodies.
Ararat and Claudville
These communities are located just a few minutes north of Mount Airy NC. There's plenty to discover here including historic sites and scenic drives. This area is also home to a stop along The Crooked Road: Virginia's Heritage Music Trail. The Willis Gap Community Center Open Jam takes place every Friday and everyone is welcome to join!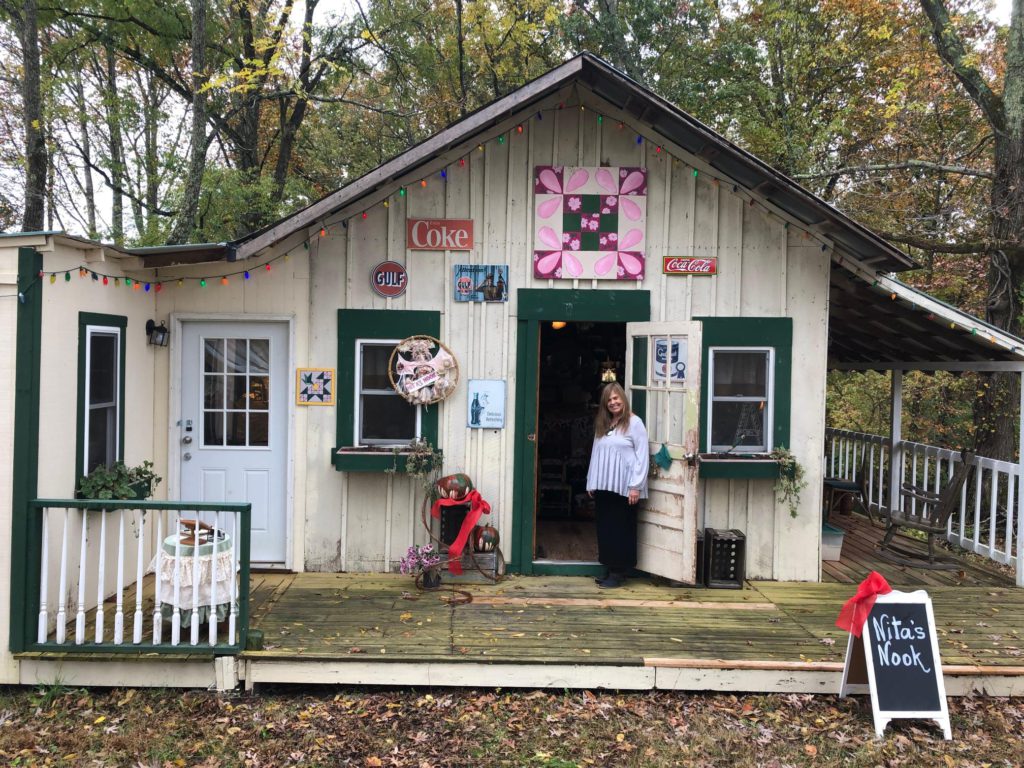 Nita's Nook: 4842 Hatchers Chapel Rd, Claudville – If you love quirky, whimsical, and eccentric art then Nita's Nook is the place for you! This small business is located in Claudville and it's the perfect spot to find unique wreaths, macrame, and more! Nita's Nook also hosts classes for anyone interested in learning about fiber arts or other crafts.