Facemasks
Virginia now requires individuals age five and older to wear a cloth face covering that covers the mouth and nose when in indoor public settings. Face coverings should not be put on children under the age of three or used by people who have trouble breathing, are incapacitated, or who are otherwise unable to remove the face covering without help. There are a number of situations in which people don't have to wear a cloth face covering while using indoor public spaces. These include:
While eating or drinking
While exercising or using exercise equipment
Anyone who has a breathing problem or health issue that would put their health at risk by wearing a cloth face covering
Anyone communicating with people who are hearing impaired for which the mouth needs to be visible
When temporary removal of the face covering is needed to get medical or governmental services
For more information about face coverings visit the Virginia Department of Health.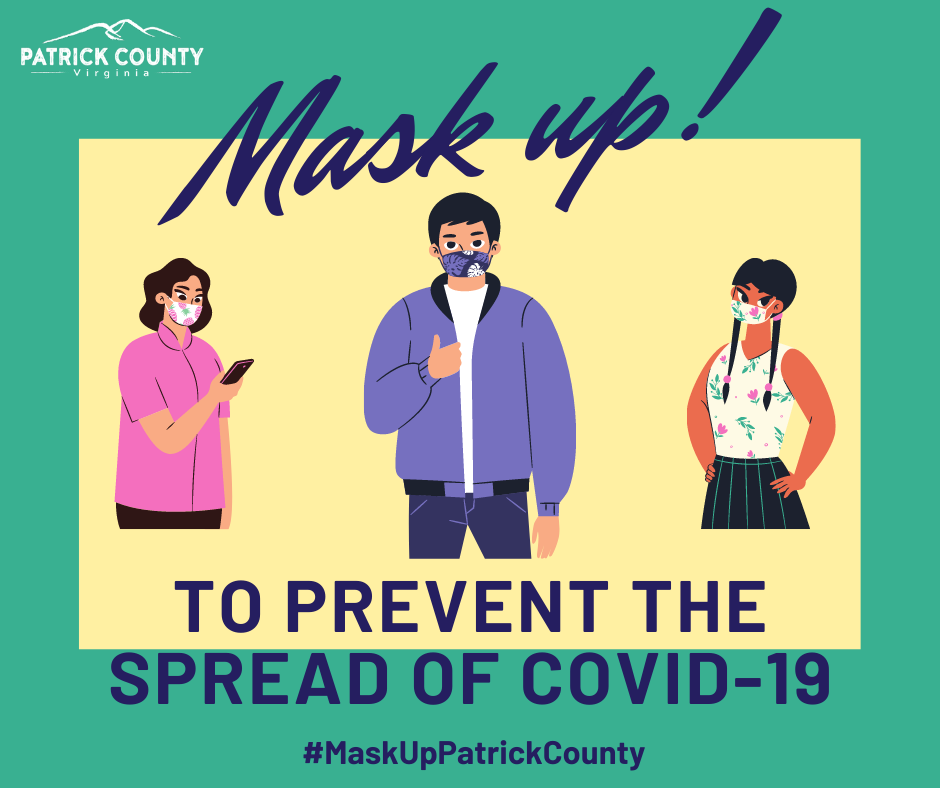 Statewide Restrictions
· Social gatherings: The maximum number of individuals permitted in a social gathering will increase to 50 people for indoor settings and 100 people for outdoor settings. Social gatherings are currently limited to 10 people indoors and 25 people outdoors.
· Entertainment venues: All indoor and outdoor entertainment and public amusement venues must continue to operate at 30 percent capacity. Indoor venues must operate at 30 percent capacity or with a maximum of 500 people, an increase from the current cap of 250 people. Outdoor venues must operate at 30 percent capacity, with no specific cap on the number of attendees. These venues were previously limited to 30 percent capacity or up to 1,000 attendees, whichever was fewer.
· Recreational sporting events: The number of spectators allowed at recreational sporting events will increase from 25 to 100 people per field or 30 percent capacity, whichever is less for indoor settings, and from 250 to 500 people per field or 30 percent capacity, whichever is less for outdoor settings.
Business Changes & Updates
Due to the Covid-19 pandemic, some businesses have changed their hours, services, and entry requirements. See below for a list of changes. We try to keep this list as accurate and as up-to-date as possible, however, calling the businesses ahead of time is always recommended to avoid any miscommunication.